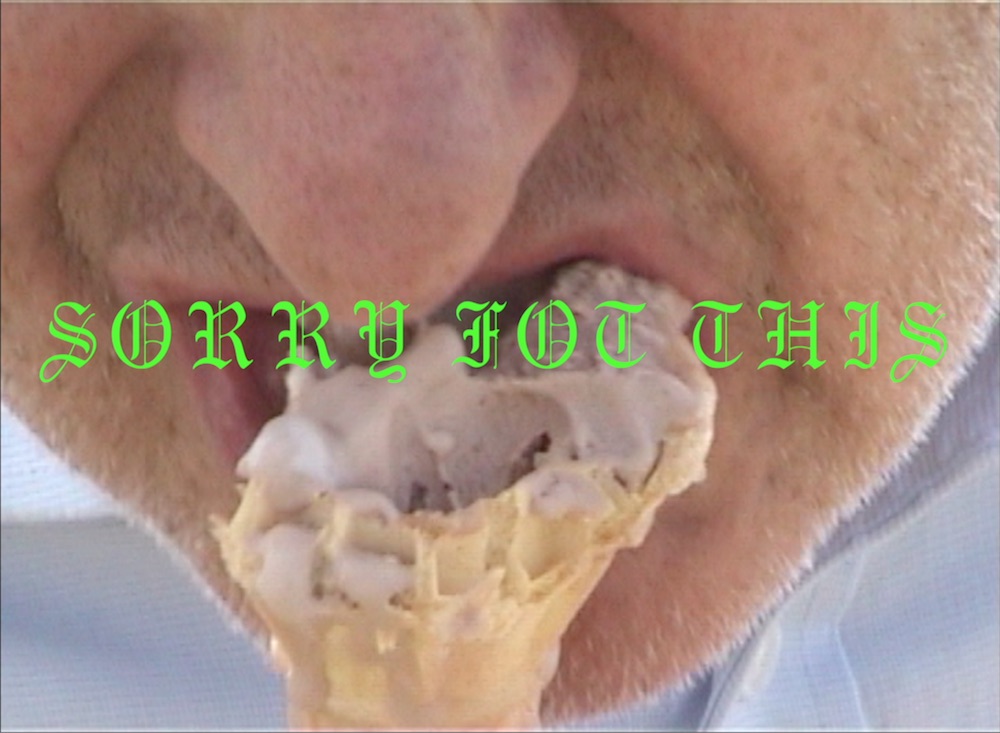 Camberwell College Lecture Theatre, SE5 8UF
This day-long event will consider the medium of writing and the use of language to creatively communicate artistic practices. The programme will support emerging practitioners through discussions, practical advice and workshops from leading writers, artists and educators to give participants first-hand experiences of writing in and about their work.
The symposium includes a panel discussion with Gilda Williams (Chair), Nick Thurston, Erica Scourti, Duncan Wooldridge and Katrina Palmer as well as workshops with Karen di Franco, Jade Montserrat, Luke McCreadie and Morgan Quaintance.
This event is a collaboration between New Contemporaries, the South London Gallery and Camberwell College of Arts.
Please join us from 10.30am, the first event will start promptly at 11am
This event is now fully booked. To join the waiting list please email mail@southlondongallery.org with 'Writing into Practice' as the subject line.
BIOGRAPHIES
Gilda Williams is an art critic, London correspondent for Artforum magazine and Senior Lecturer on the MFA Curating progamme at Goldsmiths, where she teaches writing. Williams has written for The Guardian, Sight and Sound, frieze, Time Out, and Art Monthly, among many others. From 1994-2005 Williams was Editor and Commissioning Editor (from 1997) for contemporary art at Phaidon Press; among the books she edited there are 55+ monographs in the Contemporary Artists series, including Francis Alys, Jimmie Durham, On Kawara, Mike Kelley, and Pipilotti Rist. Authored books include The Gothic (2007) and On and By Andy Warhol (2016); Williams' How to Write about Contemporary Art (2014) is published in six languages.
Katrina Palmer works with stories that are distributed across found sites, audio environments, printed matter and performance. Walking narrow paths, moving alongside animals and looking for signs, the subject in these narratives is often reliant on instincts and is conscious of forming part of the real or imagined landscape. The site of writing and the process of attempting to formulate ideas, is articulated through the work. Exhibitions include The Coffin Jump (solo: Yorkshire Sculpture Park, 14-18 NOW 2018); The Necropolitan Line (solo: Henry Moore Institute, Leeds, 2015); End Matter/The Loss Adjusters/The Quarryman's Daughters (solo: Artangel, 2015). Among her publications are The Dark Object (Book Works: London, 2010). She received the Paul Hamlyn Award for Artists, 2014.
Duncan Wooldridge is an artist, writer and curator. His writing explores the practices of photography as a technical image, engaged not in acts of representation but in experiment. He writes regularly for a variety of publications, including 1000 Words Photography Magazine, Elephant, Foam, Art Monthly, and Artforum. He curated an exhibition and published a parallel book exploring the abstract photographic work of John Hilliard in 2014 (Richard Saltoun; Ridinghouse) and curated an exhibition, Anti-Photography, for Focal Point Gallery in 2011. He is currently working on an exhibition, Moving The Image, taking place at Camberwell Space in April 2019. Duncan is the Course Director for BA (Hons) Photography at Camberwell College of Arts, University of the Arts London.
Nick Thurston is a writer and editor who makes artworks. Recent exhibitions include the solo show Hate Library at Foksal Gallery (Warsaw, 2017) and Transmediale (Berlin, 2018), group shows at Q21 (Vienna, 2018) and MuHKA (Antwerp, 2018), and his co-devised exhibition about art and libraries, The House That Heals The Soul at CCA (Glasgow, 2017) and The Tetley (Leeds, 2018). As well as writing regularly for the literary and art press, he is the author or co-author of several books, pamphlets and essays. His next book, Post-Digital Cultures of the Far Right, co-edited with Maik Fielitz, will be published this winter by Transcript Verlag (Bielefeld).
Erica Scourti is an artist and writer, born in Athens and now based mostly in London. Her work explores biographical writing and bodily inscription in the performance and representation of subjectivity. Recent solo shows include Chief Complaint at Almanac, London and Spill Sections at StudioRCA (both 2018); group shows include the High Line, New York, Wellcome Collection, Kunsthalle Wien, Hayward Gallery, EMST Athens. Her writing has been published in Spells: 21st Century Occult Poetry (Ignota Press, 2018) and Fiction as Method (Sternberg, 2017) amongst others. Scourti is an AHRC-funded PhD student at Goldsmiths, and is guest editor of the Happy Hypocrite journal (forthcoming 2019).
Morgan Quaintance is a London-based artist, writer and curator. His moving-image work has been shown recently at LIMA, Amsterdam, Cubitt Gallery, London; Jerwood Space, London; the 14th Berwick Film & Media Arts Festival, London Film Festival 2018, and November Film Festival.
Luke McCreadie works with sculpture, video, sound and writing. He creates sculptures which symbolise the meeting points between the verbal and the non-verbal. He uses HD animation software to create animations of hyper real objects which he refers to as the software dreaming of real objects. He uses his own writing to pre-empt interpretation and further complicate the viewer's relationship with the material, asking "How do we really look at stuff in our overly verbalised landscape?". Shows include Mauve, Vienna; M_HKA, Antwerp; Gh0stspace, London; Rhubaba, Edinburgh; Invites, Zabludowicz Collection, London; BALTIC, Newcastle Upon Tyne; MOCA Taipei and Lungley, London. In summer 2019 he will have a solo show at Matt's Gallery, London. Luke was born in Bath in 1985, he lives and works in London.
Jade Montserrat is the recipient of the Stuart Hall Foundation Scholarship which supports her PhD (via MPhil) at the Institute for Black Atlantic Research, at the University of Central Lancashire, and the development of her work from her black diasporic perspective in the North of England. Her PhD is entitled Race and Representation in Northern Britain in the context of the Black Atlantic: A Creative Practice Project. Montserrat works at an intersection of art and activism through performance, drawing, painting, film, installation, sculpture, print and text. The artist interrogates these mediums with the aim to expose gaps in our visual and linguistic habits.
Karen Di Franco is a curator and doctoral researcher with Tate Britain and Reading University researching embodied iteration in artists' publishing. Recent projects include the group show, ORGASMIC STREAMING ORGANIC GARDENING ELECTROCULTURE (co-curated with Irene Revell), at Chelsea Space, London. She writes and has produced digital translations of the archives of institutions and individuals including Book Works and Spike Island.