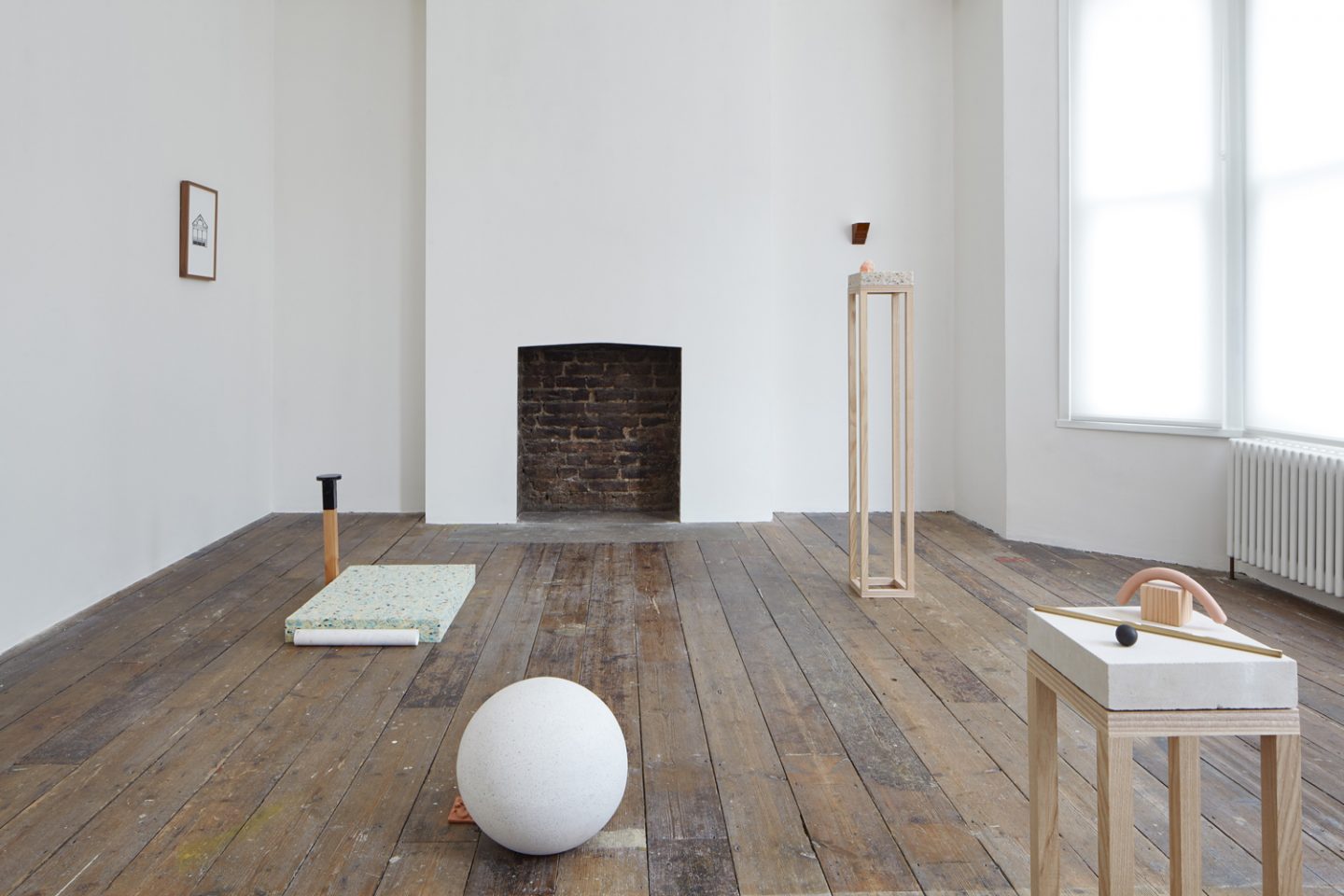 Artist and composer, Sarah Hughes, presents One Dozen and Zero Units, an exhibition of work that concludes her year-long 'Embedded' residency, delivered in partnership with Sound and Music and the South London Gallery (SLG).
For Hughes, references to the history of the SLG have underpinned her residency. These have been made manifest in a number of ways, including the introduction of new material processes such as the use of marquetry and inlay informed by the original gallery floor, and reworked drawings of a former lecture hall that stood on the current site of the SLG's Clore Studio. The exhibition in the first-floor galleries presents combinations of found, adapted and hand-made objects, the grouping of traditional and contemporary materials making reference to the gallery's historic connections to the Arts and Crafts movement and its more recent programming of contemporary art.
The history of the gallery is also invoked as a durational framework. The artistic and social concerns that connect both its founding principles and current standing in the local community are seen as components of a composition, in a manner similar to Hughes' approach to musical performance.
In addition to sculpture, Hughes' practice combines print publications, text scores, improvisation and performance, in order to explore how contrasting source materials interrogate a given subject or articulate interrelationships of form. The artist's concern for a coherent whole as much as its constituent parts (within a given space or duration), emphasises her focus on the contingencies of composition, whether in relation to the physical parameters of objects, the attributes of sound or the agency of a specific arrangement. Her work also invites speculation as to our own role as constituents within a wider social composition, and actively explores the political and discursive nature of working between disciplines.