Artists and filmmakers Anna Merryfield and Shamica Ruddock have been commissioned to develop a new film for the South London Gallery's critical heritage programme, Evidence of Us.
Merryfield and Ruddock have been hosting a series of evening meals at the Copleston Centre, exploring personal archives through the act of sharing recipes, memories and meals. The film will launch this September to coincide with the launch of the SLG's new dedicated Archive in the Fire Station annexe.
Anna Merryfield:
'We have been working with the Copleston Centre, developing a short film exploring the idea of personal memories through food. When we were approached by the SLG and asked to respond to the brief 'The Archive is Personal' by working with a local community, the Copleston Centre quickly became the most obvious choice of location for us. We both have very different connections with the centre, Shamica's through attending the church and play scheme as a child, and mine through volunteering at Southwark Day Centre for Asylum Seekers. However, despite having very different experiences of the space, we both saw it as a place where the local community comes together, to provide support and friendship for one another through whatever means they have available to them. If we were to take this opportunity as a chance to celebrate a local institution and the amazing people within it, then we knew that the Copleston Centre was more than deserving of this platform. Its impact on the local community has been immense, from the incredible work carried out by Southwark Day Centre for Asylum Seekers to the many charitable and community functions carried out by the church.
Our film is based on a series of workshops where participants from across the services hosted at the centre can come together to cook and eat and find out more about their neighbours. At each workshop a different participant offers to cook a meal that has particular significance for them. That meal is then used as a departure point to explore the memories and personal history of that person, so that through the food we can learn each other's stories. We firmly believe that every person has an incredible story to tell, and food is a great way to tease out those stories and to share them within a safe and supporting environment.'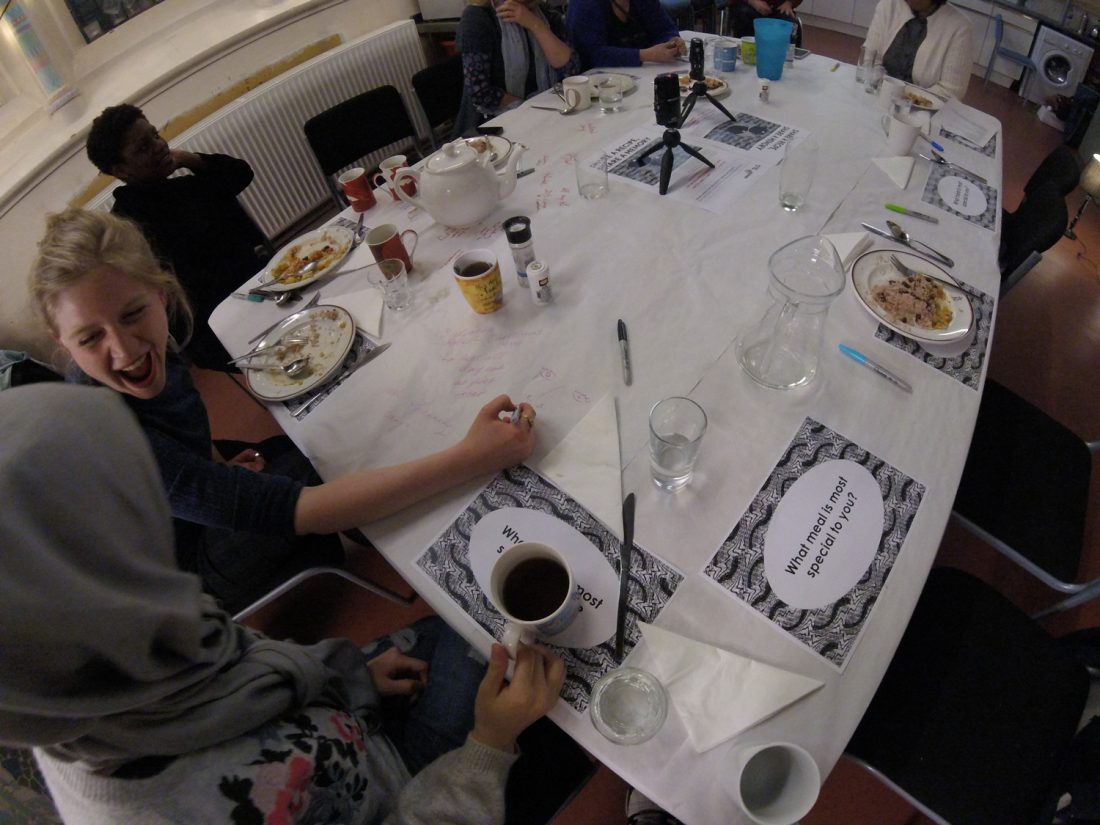 Shamica Ruddock:
'This is meal that anyone of Jamaican and most probably anyone of Afro-Caribbean heritage knows all too well. Additionally, living in a city as culturally rich as London, I'm sure there are more of us than not who have at some point sampled someone's take on this dinner table essential. Rice & Peas seems to be a dish that crossed the ocean with our community all those bygones ago and Lord am I Thankful. This is a dish I can't actually recall ever not eating, nor can I imagine living without. When trying to think of the first time I ever had it, I struggle to locate there ever being a time when this would have been something I had not had. Some part of me wholeheartedly feels like I came out of the womb eating Rice & Peas. It's part of who I am.
I always remember when I was younger I wasn't the biggest fan of meat. My mum would be cooking Oxtail or a stew of some sort. When it came to dishing up I would always ask for rice with a lil bit of the gravy from whatever stew had been cooked up. Still to this day you'll often catch me in some Jamaican takeaway somewhere asking for a portion of rice with gravy. Interestingly enough my mum is actually from Guyana originally, my dad was the one who was Jamaican. Some part of me always found it interesting that for a lot of Caribbean people residing in the UK, even if Rice & Peas is seen as a traditionally Jamaican dish, it still remains a staple at the dinner table.
Cooking Rice & Peas reminds me of Sundays for sure. I would have to go to Sunday School, held at the very Copleston Centre where this project takes place. The Sunday School van would pick us up and so my mother would stay home to cook. As I was leaving the smells of the peas boiling out and the eerie sounds of the pressure cooker's screeching would follow me and my siblings out the door. Mouth-watering, there would often be nothing but the thought of food on my mind throughout the morning. I chose this dish precisely because of those memories. This is a dish that I love because it has taken me through my childhood and into adulthood with so many stories to tell alongside it. I wanted to share something that allowed me to share those stories. We're excited to hear what others share in return.'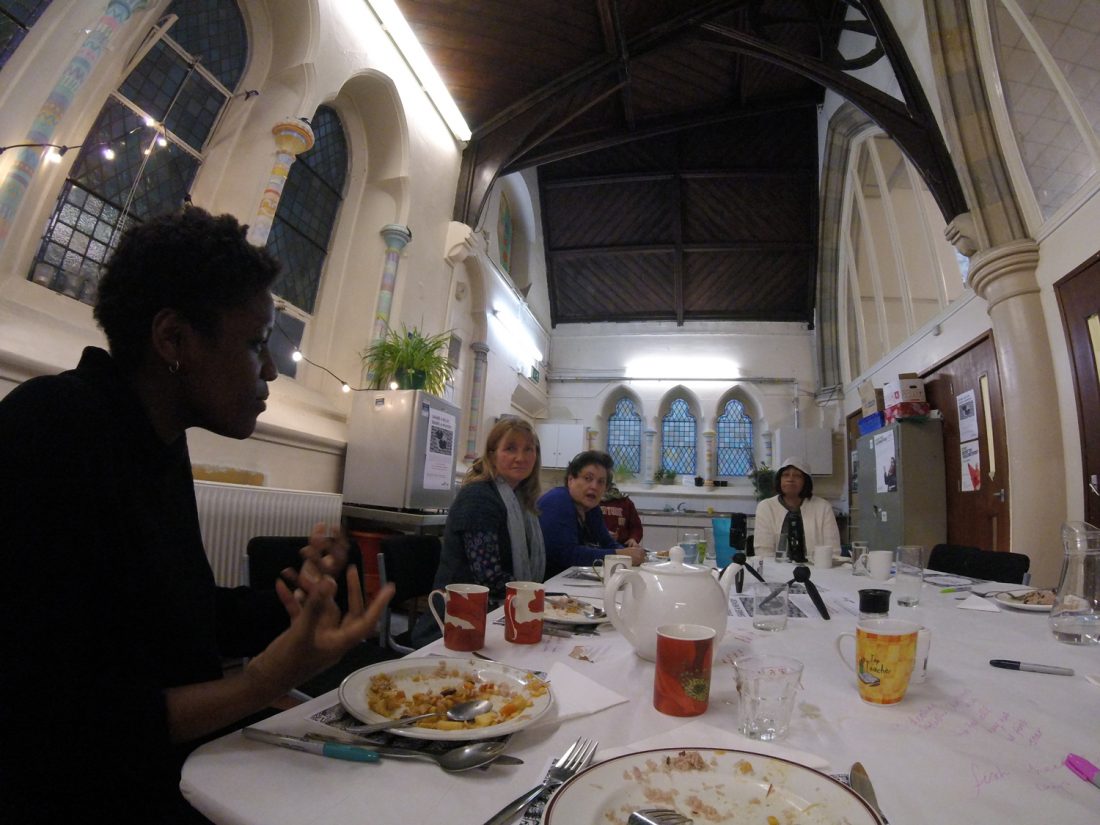 The Archive is Personal continues at the Copleston Centre, East Dulwich on Mondays throughout June and is free and open to all Copleston Centre service users.
With thanks to Rev. Edward Collier and the Copleston Church and Community Centre team, in addition to all who have joined us for a meal so far: Ahmed, Evelyn, Gloria Lee, Kaylaa, Maria, Nour, Omar, Peter, Tracy and Viviline.
The Archive is Personal is commissioned through the South London Gallery's critical heritage programme, Evidence of Us. Through long-term intergenerational projects, Evidence of Us seeks to position people as experts in their own heritage by foregrounding local knowledge and supporting otherwise under-explored histories to come to the surface.
Click here for more information about the Archive is Personal.