Artist Céline Condorelli has designed a new playground for Elmington Estate, featuring carousels, climbing structures and coloured surfaces.
Developed over several months with architect Johnny Cullinan, children and residents, this inspiring and visually energising space to play is part of the SLG's ongoing Open Plan programme of collaborations with neighbouring housing estates.
Condorelli's innovative commission draws inspiration from the visionary work of Italian/Brazilian architect Lina Bo Bardi and Dutch architect Aldo van Eyck, who used play to transform public spaces in São Paulo and Amsterdam respectively into more than 700 playgrounds between 1947 and 1978.
Condorelli's exhibition, with Ben Rivers and Jay Bernard titled 'After Work' runs at the South London Gallery 4 Mar – 5 Jun 2022. The exhibition explores themes of labour, play and public space while investigating the relationship between exhibition-making and public art, reflecting on the artist's interest in connecting the gallery space with the world outside. Alongside Condorelli's exhibition, the SLG will be holding two tours for visitors who wish to see the playground in situ.
Co-commissioned as part of Southwark Council's Cleaner Greener Safer programme and installed in 2021 as part of South London Gallery's Open Plan, the South London Gallery's long-term public art and education project with residents living on the Elmington, Pelican and Sceaux Gardens estates. Supported by Freelands Foundation, Southwark Council's Great Estates Programme, Fluxus Art Projects and the Swiss Cultural Fund UK.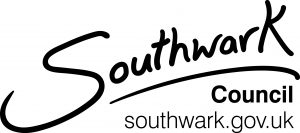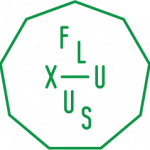 The following people contributed to this project:
Elmington Estate Residents
Johnny Cullinan – Architect
Roger Bunney – EAR Sheppard Consulting Civil & Structural
Tommy Barclay, James Garner, Noah Grosset, Charlie House, Charlotte Squire – Flux Metal
Paul D'Arcy – Gallagher Group
George Costa – Into Services London LTD
George McMahon, Joe McMahon, Sam McMahon – Nemo Productions
Bedir Bekar, Tim Lucas – Price & Myers
Danny Herridge – R.H.Wrought
Lily Goodwin, Arthur Steward, Joseph Wood, Duncan Wright, CNC Factory LTD – Ratio Workshop
Kevin Bell, Neil Blackmore, Lee Crosse, Kevin Galliot, Mark Stead, Trevor Upchurch – Redlynch Leisure
Michelle Lee – Royal National Institute of Blind People
Anna Abimbola, Felix Dean, Jack James, Samantha Lippett, Emily Yendall, Tracy Yendall – South London Gallery
Christopher Campbell – Southwark's Cleaner Greener Safer Programme
Southwark's Housing and Maintenance Teams
Stephen Lawlor, Bill Ramage – Urban Canopy