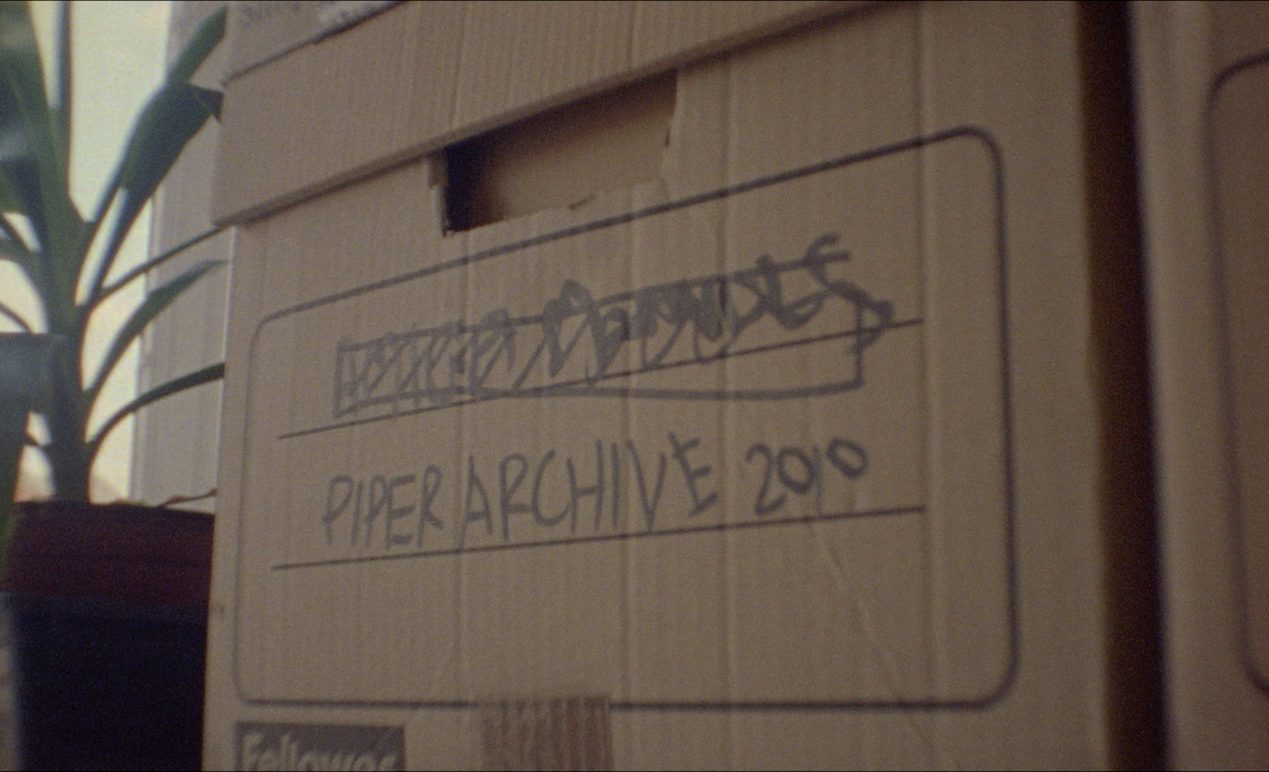 This panel discussion, part of New Contemporaries Archives & Identities online symposium, reflects on the use of archives in contemporary visual arts practice in the exploration of identities.
The symposium considers specific methodologies practitioners have used for both personal and public repositories, to consider their own positions in relation to investigating specific archival material.
The panel features presentations by Duncan Campbell, Althea Greenan and Sunil Gupta, and is chaired by Jo Melvin. The discussion will be followed by an audience Q&A.
About
Archives & Identities is an online symposium of discussions, participatory workshops and screenings accompanying Bloomberg New Contemporaries 2020 at the South London Gallery.
Workshops
This event precedes a series of practical workshops led by Sunil Gupta and Jasleen Kaur. These DIY exercises for participants will address various themes and strategies including hidden or contested histories; interrogating the authority of archives and what they might hold, hide or neglect; and intersectionality and the archive.
Click here to book a place on the workshops
Online screening & artist response
From 22 February – 21 March Kobby Adi (New Contemporaries alumni 2018) screens Rumours of Riots on the New Contemporaries website.
Click here to watch Rumours of Riots
Ufuoma Essi (New Contemporaries 2020) will reflect on the themes of the symposium and the use of archives in her own practice on the New Contemporaries website.
Access
The event is live captioned. Click the red 'live' button on the top left of your screen and the live captions for the event will open in a new window.
Audience members will not be visible.
There will be no breaks.
The SLG takes event moderation very seriously. As such, to prevent the possibility of any offensive or inappropriate comments being shared during our online events, the chat function is disabled and only panellists can speak throughout. Attendees are warmly invited to use the Q&A functionality to ask questions, which are visible for the event hosts only.
About the contributors
Kobby Adi lives and works.
Duncan Campbell (b. 1972, Dublin) lives and works in Glasgow. He is the recipient of the Turner Prize (2014). Recent exhibitions include Glasgow International, Glasgow (forthcoming: 2020) and The Welfare of Tomás Ó Hallissy, Western Front, Vancouver (2017).
Ufuoma Essi (b. 1995, London) is an artist based in London. Her work explores intersectional themes of race, gender, class and sexuality. Archives form an essential source, as she seeks to interrogate and disrupt the silences and gaps within historical narratives. She will write a blog post with reflections on the symposium.
Dr Althea Greenan is curator of visual arts in Special Collections and Archives, Goldsmiths University of London. She works extensively with artistic and academic researchers exploring the Women's Art Library.
Sunil Gupta is a Canadian artist, born in New Delhi, who lives in London. Gupta's work uses independent photography as a critical practice, focusing on race, migration and queer issues.
Jasleen Kaur (b. 1986, Glasgow) is an artist based in London. Her practice examines diasporic identity and hierarchies of history, both colonial and personal. She works with sculpture, video and writing.
Jo Melvin is a Reader in Archives and Special Collections, Chelsea College of Art, London, UK. Her practice focuses on artists' and institutional archives and oral histories, with a particular interest in the relationships between the archive, documentation and performativity.