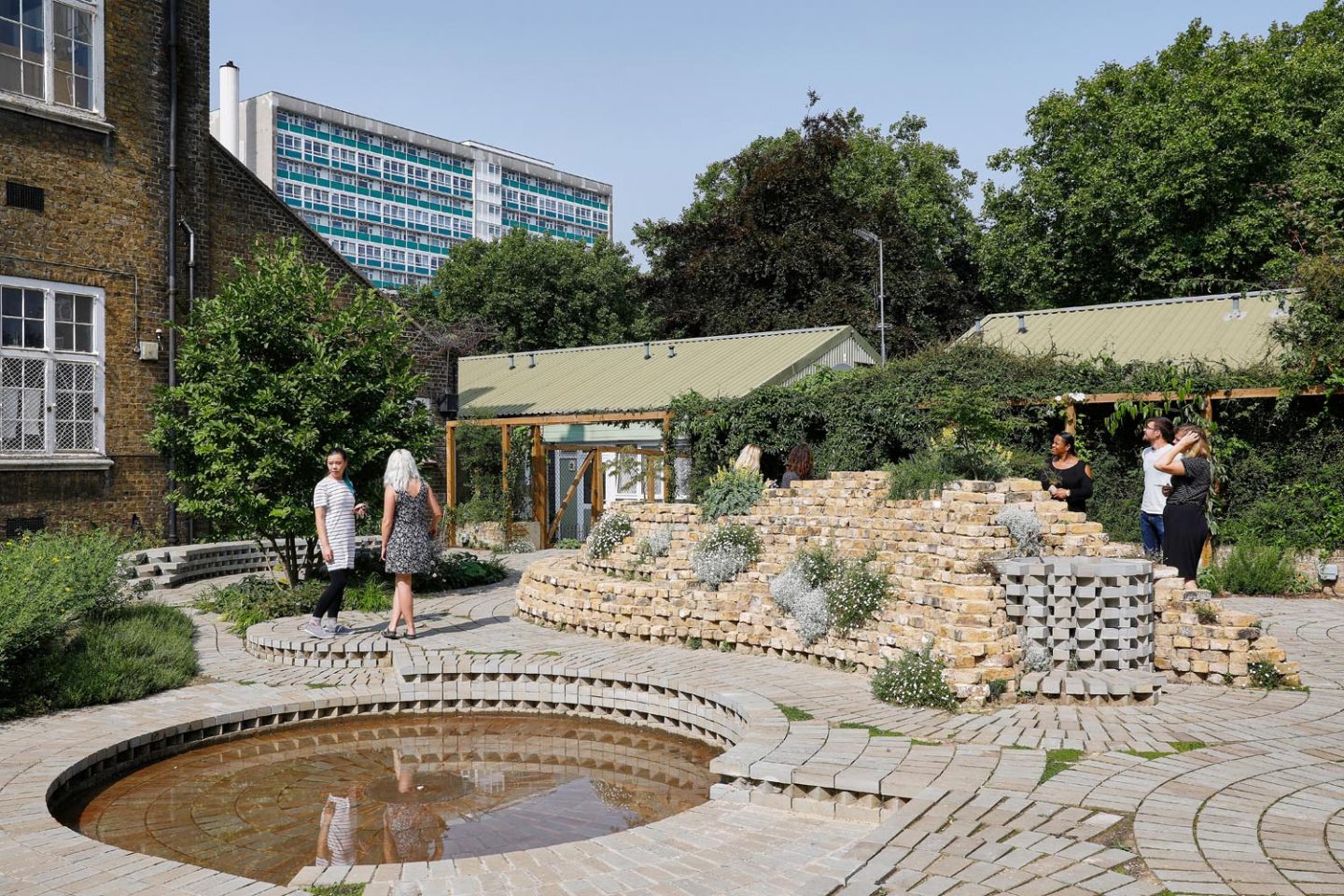 Fox Garden & Orozco Garden
Open Garden Squares is an annual festival which unlocks over 200 private, hidden or little known green spaces all across London. This year the South London Gallery is taking part, inviting visitors to explore and relax in the Fox Garden and the Orozco Garden. Throughout the weekend visitors can take part in a range of free events, see our newly opened exhibition by Brazilian artist Luiz Zerbini and drop in to the gallery's on site cafe The Habit. Visitors are also welcome to bring their own picnic to enjoy in the Orozco Garden.
On Saturday from 12-6pm in the Main Gallery there will be a one off durational performance by band and artist collective Chelpa Fero. Founded in Rio de Janerio in the 1990s, by artists Barrão, Sérgio Mekler and Luiz Zerbini, Chelpa Ferro's eclectic performances combine sculpture, music and everyday objects.
On Sunday from 2-4pm in the Orozco Garden and Clore Studio families can create their own islands and navigational systems with artist Poppy Moroney during our free artist-led Sunday Spot workshop.
FOX GARDEN
Designed by London-based partnership Fraser & Morris, the Fox Garden uses cool, verdant planting to create a restful outdoor space for visitors to the gallery and café. A relaxed, woodland scheme of Hellebores, Japanese anemones and Foxgloves complement three elegant Cornus trees. A path through the Fox Garden leads visitors to the Fox Reception which looks out on the Gallery's second contrasting outdoor space, the Orozco Garden. Click here to read more about the Fox Garden. 
OROZCO GARDEN
The Orozco Garden opened in 2016 and was created over two years by leading international artist Gabriel Orozco, with support from 6a architects and horticulturists at the Royal Botanic Gardens, Kew. Orozco had never before designed a garden, but embraced the challenge, transforming an inaccessible paved area into a unique sculptural work. A geometry of intertwining circles, intricately outlined in brick dimensioned York stone, subtly maps a series of discreet spaces or notional rooms. Click here to read more about the Orozco Garden.