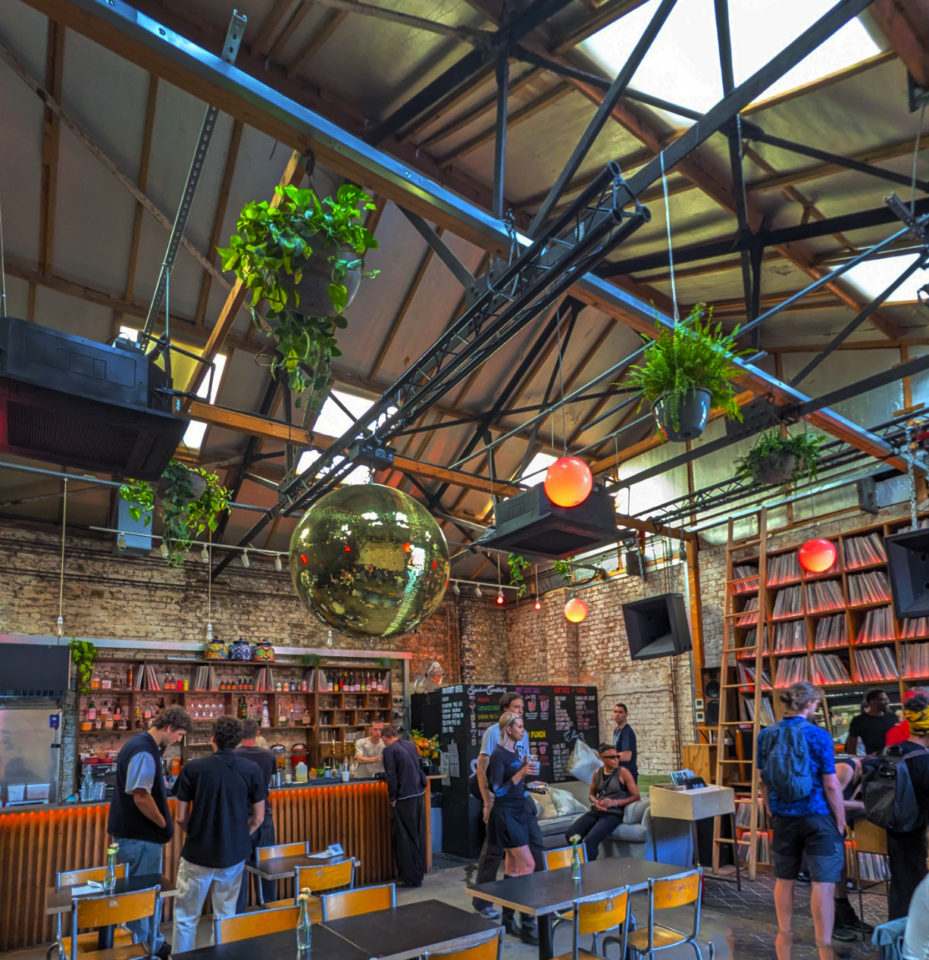 South London Gallery and JUMBI, Peckham
Join us for a free event, celebrating the opening of our new exhibition Lagos, Peckham, Repeat: Pilgrimage to the Lakes.
From 6.30pm-8.30pm, visit the exhibition and enjoy drinks at South London Louie.
From 8pm, our friends at Jumbi in Peckham will host the official afterparty, with food, drinks and dancing until late!
As part of the exhibition, artist Emeka Ogboh has collaborated with Orbit Beers Taproom on a new beer. Titled No Food for Lazy Man, the beer was fermented under Ogboh's Lagos Soundscapes so that the beer is, according to the artist, "vibrating to the sound of Lagos". The recipe uses English hop varieties along with Nigerian alligator pepper, calabash nutmeg and sugar cane. Taste the beer at the South London Gallery and Jumbi.