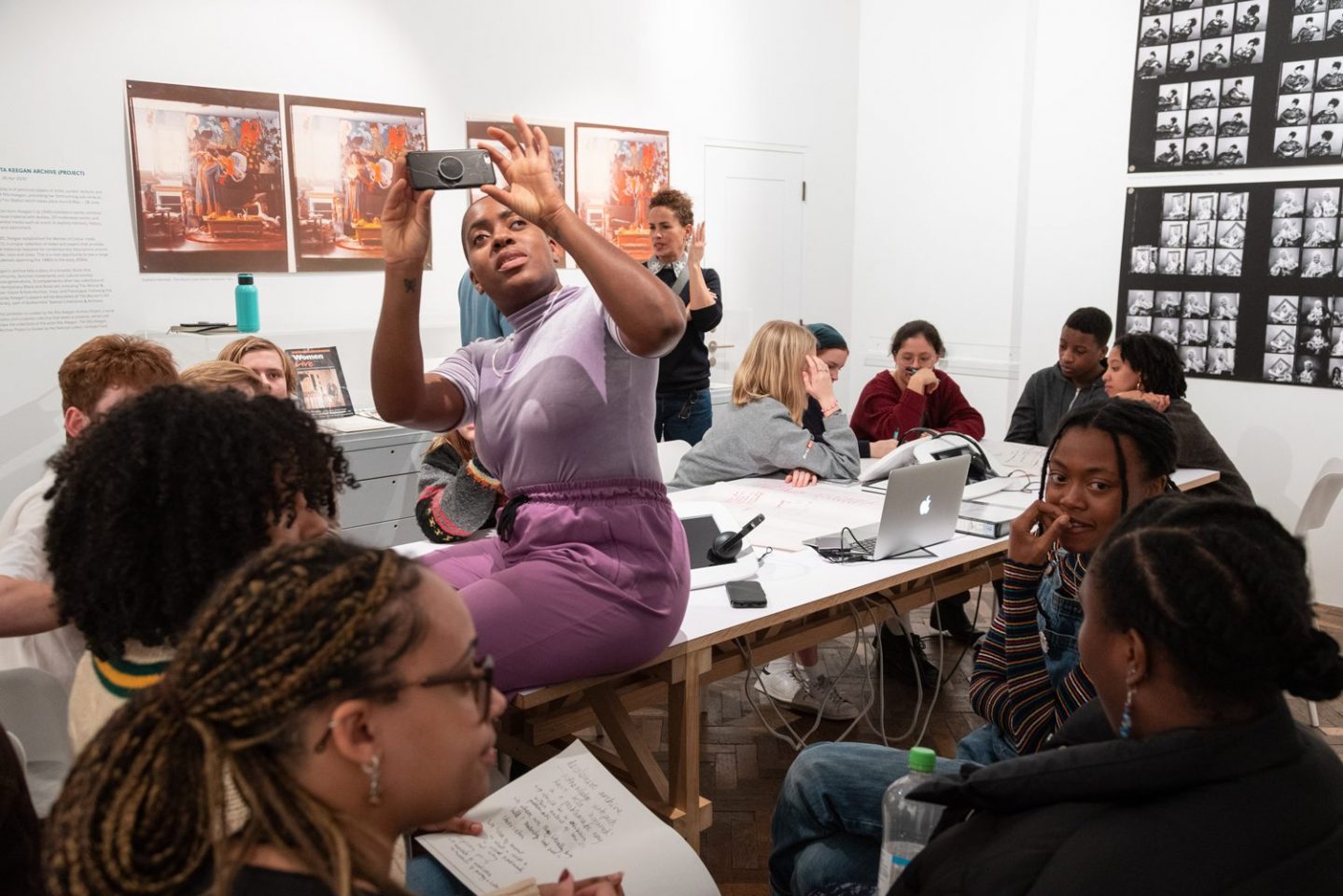 This discussion chaired by Emmanuelle Andrews, Researcher-in-Residence at the SLG, invites the Art Assassins, artist Onyeka Igwe and music producer Tony Nwachukwu to reflect on their research into the Northcote Thomas archive and discuss sampling and remixing as decolonial practices.
ABOUT
This event is part of a programme of online events accompanying the Art Assassins' exhibition An archive by other means, on display at the SLG 13 January – 21 February.
Emmanuelle Andrews (she/her) is a researcher, campaigner and facilitator working across domestic policy, the arts, academia and activism. She is a founding member of the Free Black University and is committed to the development of radical, imaginative and transformative knowledge production. Currently, she works full-time as Policy and Campaigns Officer at human rights organisation Liberty and previously worked in research and policy organising with activists to campaign against the colonial export of homophobic laws. Interdisciplinary, creative and with a host of side hustles under her belt, Emmanuelle spends her time agitating for change to the world as we know it.
Onyeka Igwe is an artist and researcher working across cinema and installation. Her work uses dance, voice, archives and text to expose a multiplicity of narratives, exploring the body and geographical locations as sites of cultural and political meaning.
Tony Nwachukwu is a music producer, DJ, lecturer and music technology consultant who produces and delivers range of initiatives for artists, brands and learning institutions across the UK and Europe.
Art Assassins was established as a creative forum for young people aged 14–20 in 2009. Members of Art Assassins meet weekly at the SLG, and the size and membership of the group is continually evolving. Through collaborative projects, they have defined a peer-led approach to create platforms which represent themselves and their ideas with a focus on collectivised decision making and a culture of openness and inquiry.
ACCESS
There will be an hour long discussion followed by 30 minutes of questions from the audience.
This event will not be captioned.
Audience members will not be visible.
There will be no breaks.
The SLG takes event moderation very seriously. As such, to prevent the possibility of any offensive or inappropriate comments being shared during our online events, the chat function is disabled and only panellists are able to speak throughout. Attendees are warmly invited to use the Q&A functionality to ask questions, which are visible for the event hosts only.