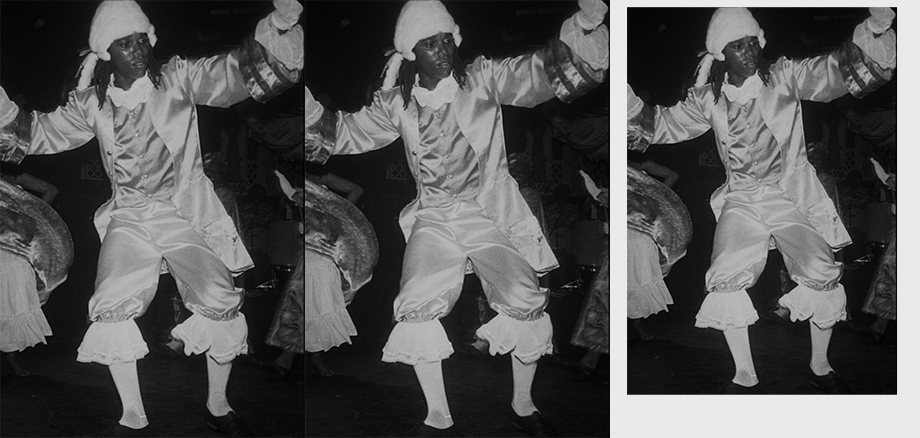 smallboydanger, one of the shifting monikers of the artist Curtly Thomas, presents a performance which animates an image by Artur through sound play, gesture and movement.
This collectively activated ceremonial space alludes to both carnival traditions of 'playing mas' and Midnight Mass.
This performance is part of an integrated programme of events curated by Alx Dabo for Liz Johnson Artur: If you know the beginning, the end is no trouble. Artists working across music, poetry and theatre create intergenerational collaboration, performance and discussion.
ACCESS
This event includes strobe lighting.