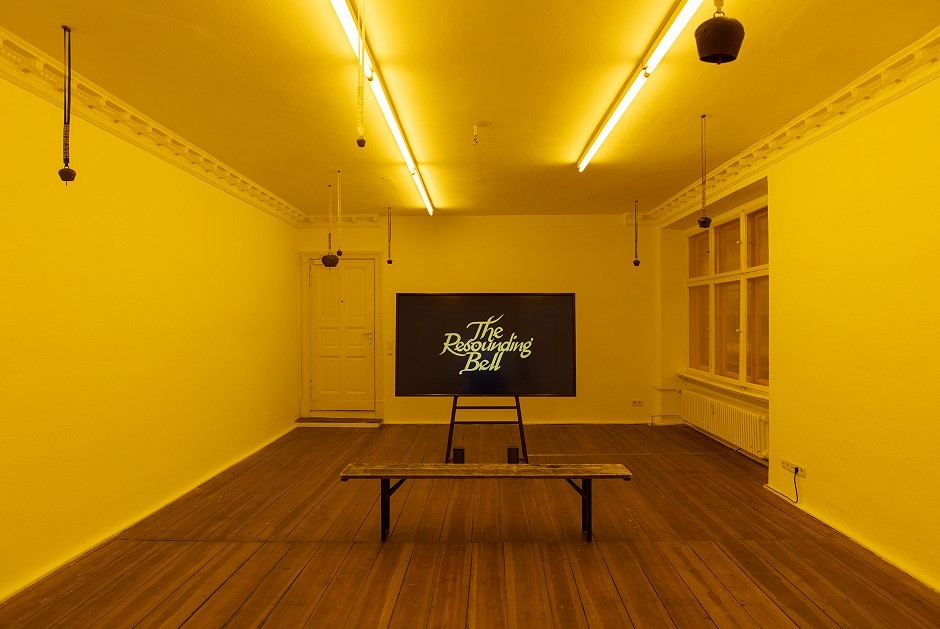 Following Rory Pilgrim's 2018 commission, The Resounding Bell, the SLG Archive will screen a live video broadcast from  Between Bridges, Berlin, where The Resounding Bell is currently exhibited.
Beyond the Echo is a public dialogue featuring spoken word and music, bringing together a group of young people living in Berlin with an intergenerational council of people aged 31 to 83. Over the course of the exhibition at Between Bridges, the two Berlin-based groups met separately over a series of closed workshops, and asked questions to one another through a series of recordings exploring questions about the past, present and future in a rhythm of call and response.
Exploring a practice known as Seventh Generational Stewardship, in which a community makes decisions in acknowledgement of their impact for seven generations, or 140 years, to come, the closing event will bring together the groups in real time to explore how we take action and listen to one another across generations. Interwoven with music by British singer Robyn Haddon, the dialogue will be live streamed online at www.theresoundingbell.com and to us at the Fire Station, where The Resounding Bell began.
In a time characterised by a culture of nostalgia to return, the dialogue hopes to explore how we truly 'resound' the past in order to mark the present and shape our collective futures for generations to come.
Beyond the Echo follows on from The Resounding Bell, and As Close to the Future as Possible, which were commissioned through the South London Gallery's critical heritage programme, Evidence of Us.