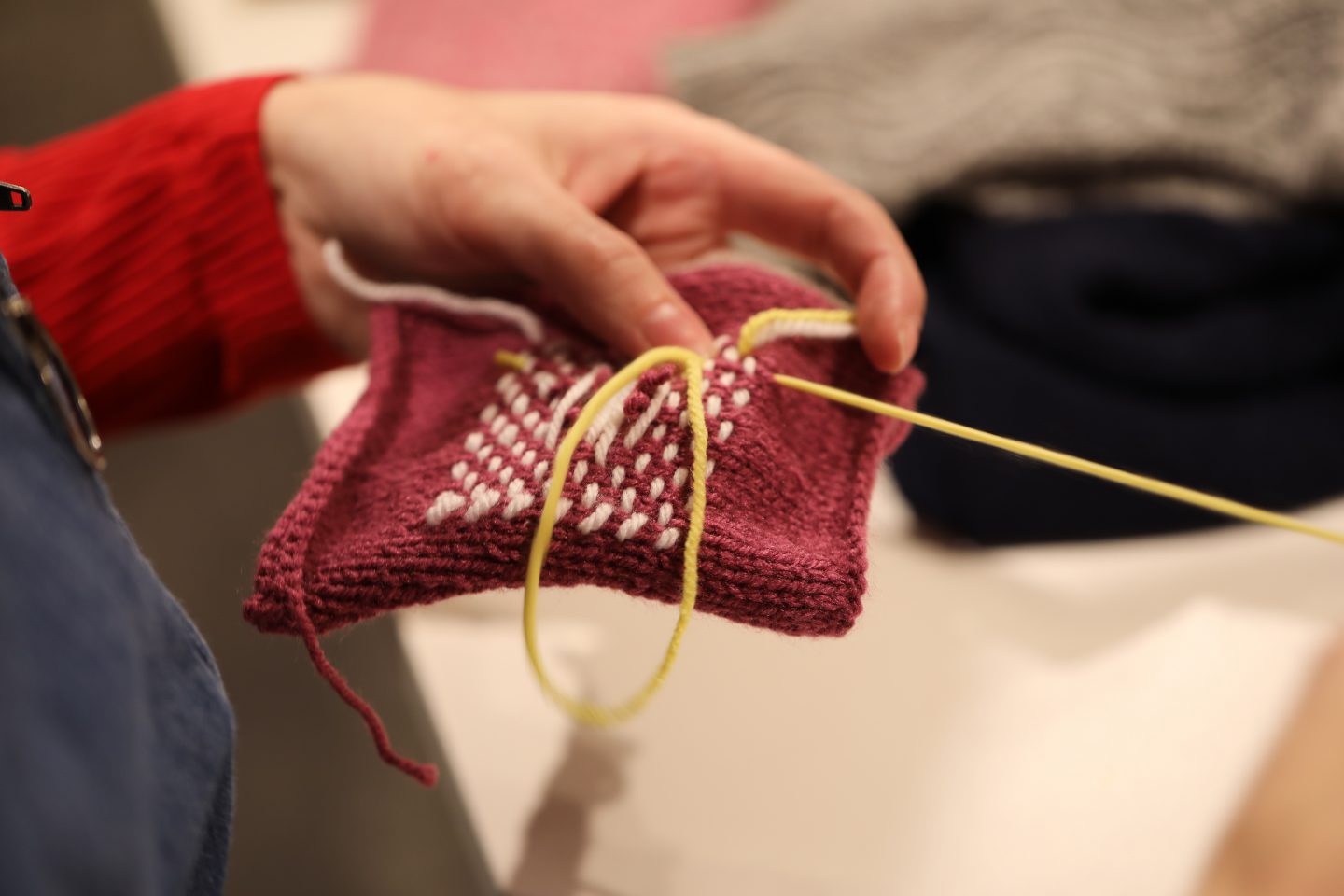 Join Emma Mathews for a workshop introducing the lost art of darning.
The session begins with an introduction to darning techniques from different cultures around the world, looking at various examples and mending tools.
Emma then leads practical exercises, teaching you how to mend your clothes and providing you with the skills to continue darning at home.
All equipment is provided. Participants are welcome to bring an item of woven or knitted clothing to work on during the session.
ABOUT
Emma Mathews is the founder of Socko, a brand of ethical socks made with surplus yarn in the UK. Each pair is sold with a darning kit so that their owners can extend their life for as long as possible.
ACCESS
Seating is available.
The workshop involves hands-on making. It is low noise.
The event takes place on the second floor which is accessible via a lift or stairs.
Ear plugs, ear defenders, magnifying glasses and wheelchairs are all available.
For more information on access at the SLG please click here.