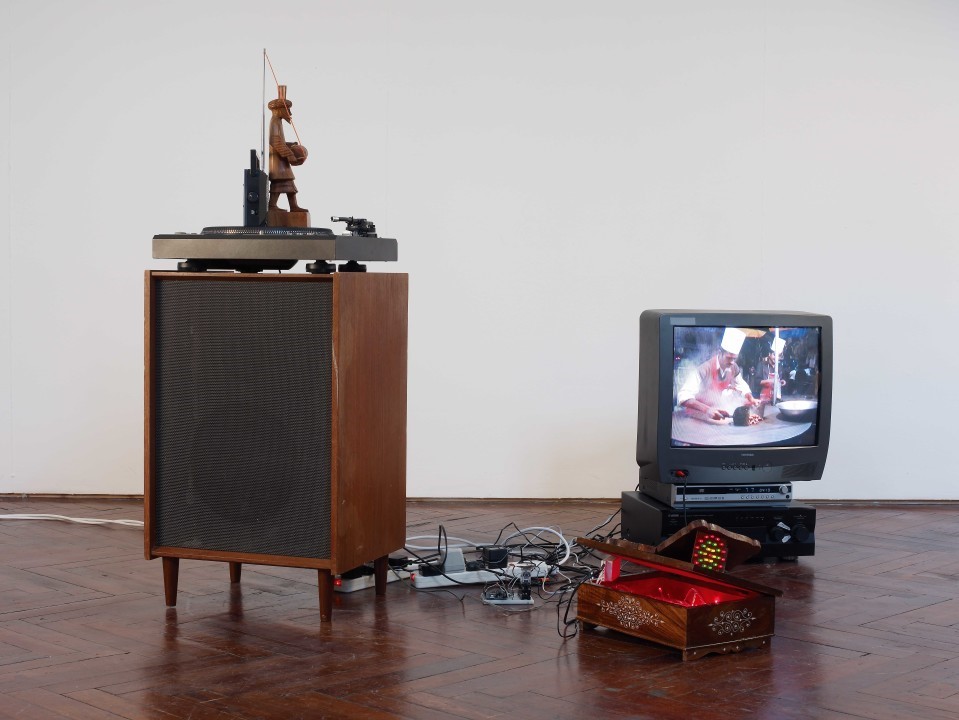 Camberwell College of Arts Lecture Theatre, 45–65 Peckham Road, London SE5 8UF
This panel discussion considers the intersection of experimental music and sound art, and the contrasting and complementary ways in which musicians and artists use sound works.
The panel comprises curator Irene Revell, artist Haroon Mirza and composer and electronic artist Shiva Feshareki, chaired by musician and author David Toop.
Artist John Macedo presents a performance following the panel discussion.
The panel discussion is the first section of Sounding Out Practice, a day-long symposium including workshops and performances. Tickets for the full day are now sold out.
However, there are limited tickets remaining for the full day for Camberwell students, who are entitled to free tickets. Please email mail@southlondongallery.org.
ABOUT
Sounding Out Practice is programmed by New Contemporaries to coincide with Bloomberg New Contemporaries 2019, on display at the South London Gallery 6 December 2019 – 23 February 2020.