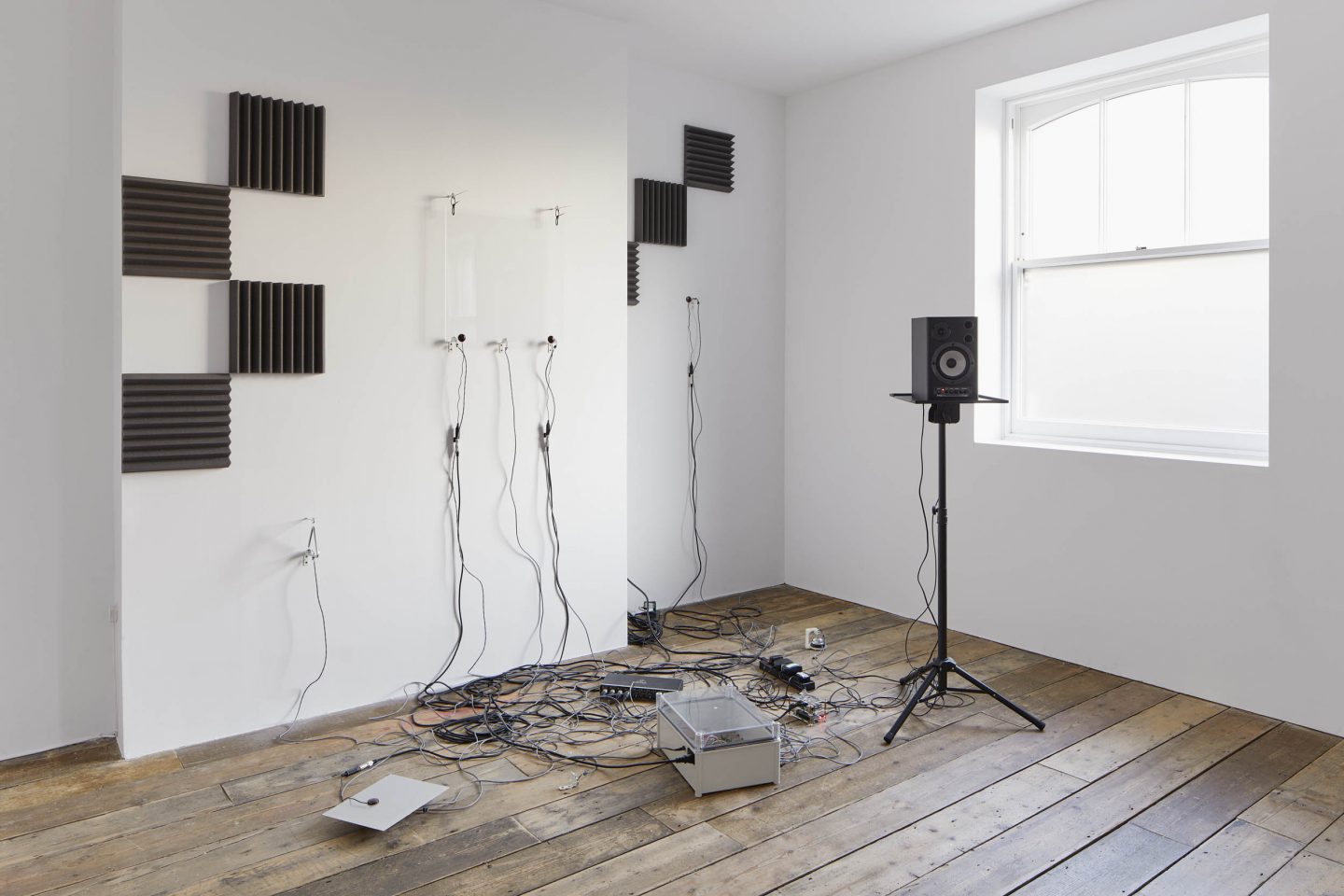 Camberwell College of Arts Lecture Theatre, 45–65 Peckham Road, London SE5 8UF
Sounding Out Practice is a public programme of discussions and workshops at Camberwell College of Arts and live performances at the South London Gallery.
This symposium invites participants to consider the intersection of experimental music and sound art, and the contrasting and complementary ways in which musicians and artists use sound works.
You can also book tickets for the panel discussion separately here. 
PROGRAMME
Contributors include: Emily Bick (writer); Mira Calix (artist); Shiva Feshareki (composer/turntablist); John Macedo (sound artist); Haroon Mirza (artist); Marijn Ottenhof (artist); Irene Revell (curator/writer); rkss (artist); Tim Spooner (artist); David Toop (musician/author) and others.
The day opens with individual presentations and a panel discussion in which established practitioners discuss their experiences of experimental music in the arts, followed by an audience Q&A.
The discussion will be followed by a series of practical workshops led by Emily Bick, Mira Calix, John Macedo and rkss. These DIY exercises for participants will be centred around various themes, looking at both the production and presentation of sonic forms, and aimed at emerging artists, musicians, curators, producers and writers creating a cross-section of discussions among the practitioners.
The day will conclude with live performances by Marijn Ottenhof and Tim Spooner in the South London Gallery's Clore Studio.
Camberwell students are entitled to free tickets. Please email mail@southlondongallery.org.
ABOUT
Sounding Out Practice is programmed by New Contemporaries to coincide with Bloomberg New Contemporaries 2019, on display at the South London Gallery 6 December 2019 – 23 February 2020.
ACCESS
The workshops take place in a number of different rooms. Each room is wheelchair accessible.
All workshops are seated.