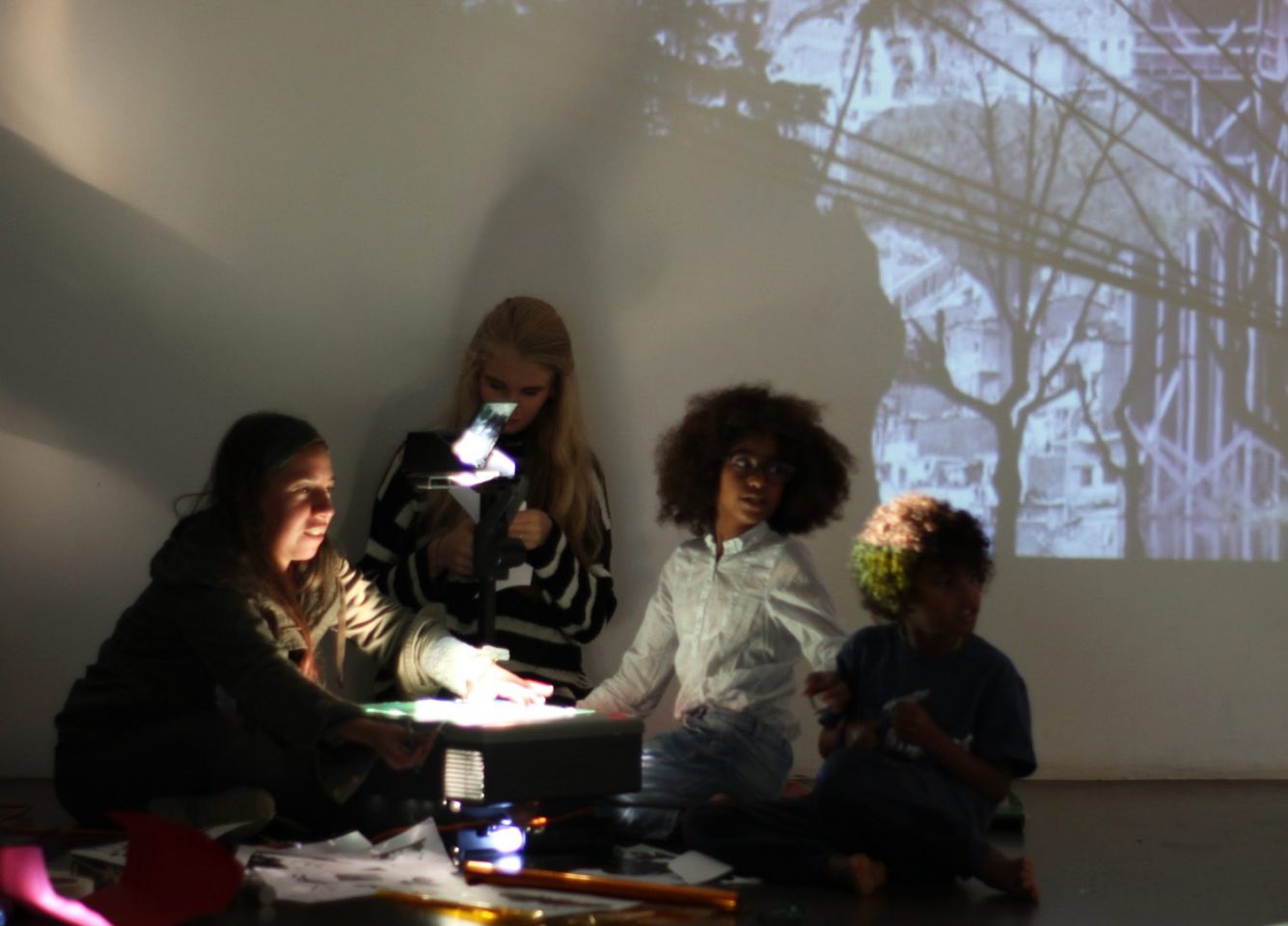 Clore Studio, Main Building
Artist Laura Hindmarsh invites children and families to construct a film set in the Clore Studio.
Create massive drawings and use green screens and projections to invent real and digital backdrops to perform within.
ABOUT
This workshop is suitable for children aged 3–12 years.
Sunday Spot is an ongoing series of free, drop-in family activities which take place every Sunday from 2–4pm, including a self-led play space for children aged 0–5 years, and a monthly workshop for children aged 3–12.
Laura Hindmarsh is an Australian, UK-based artist working across moving image, photography, drawing and performance. Hindmarsh is currently exhibiting in Bloomberg New Contemporaries 2019 following on from her participation in Syllabus IV. Recent exhibitions include Practicing Concern (Art Licks Weekend, London) John Fries Award (University of New South Wales, Sydney); Dobell Australian Drawing Biennial (Art Gallery of New South Wales, Sydney); Primavera (Museum of Contemporary Art Australia, Sydney); PhotoAccess (Canberra); Contemporary Art Tasmania (Hobart); Ve.sch (Vienna) and Sydney Contemporary Art Fair.
ACCESS
The room is likely to be noisy.
The session is drop-in. Families can come and go as they please.
The activity is not seated. Chairs are available upon request.
Ear plugs, ear defenders, magnifying glasses and wheelchairs are all available.
For more information on access at the SLG please click here.