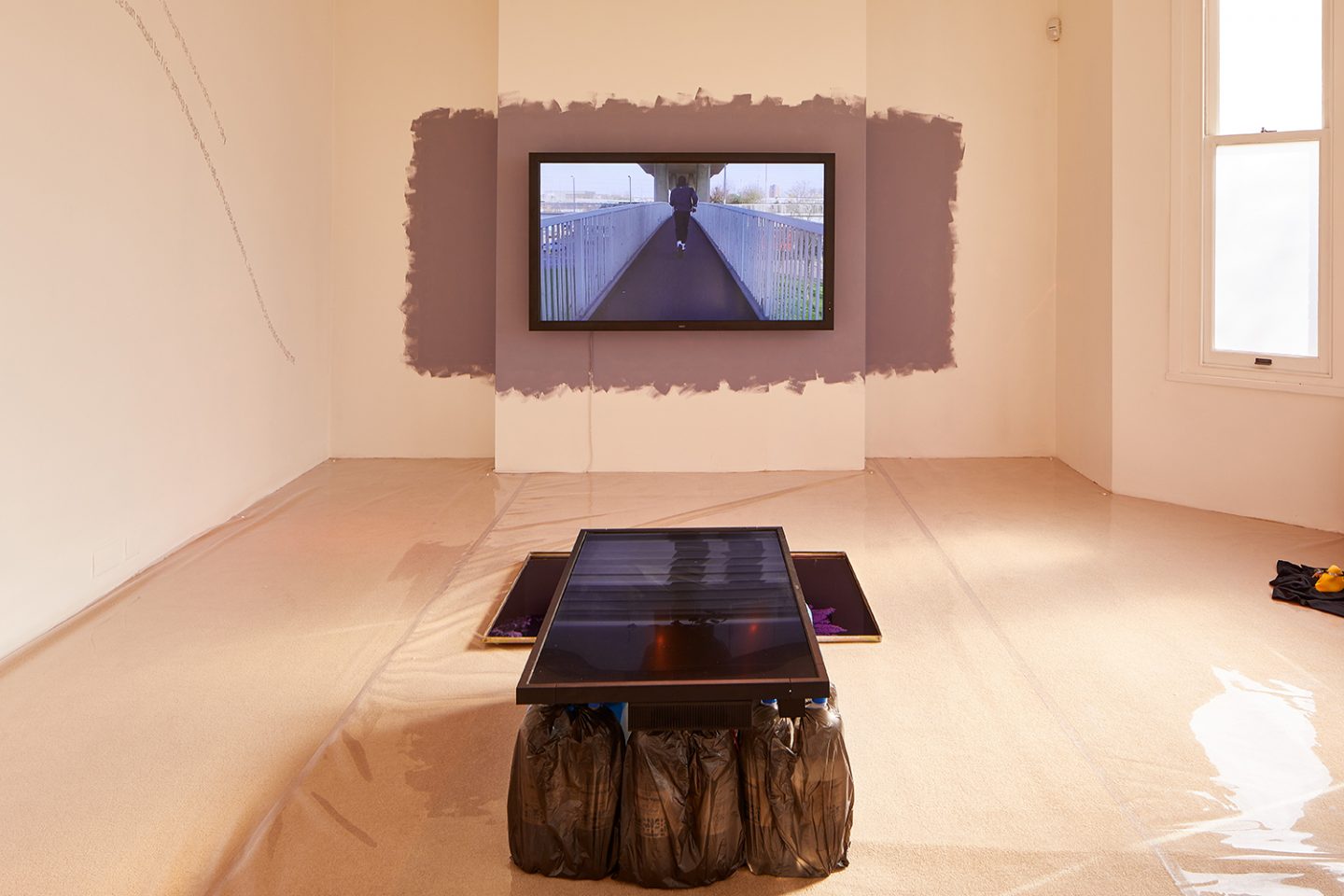 free.yard is an ongoing, situation dependent project initiated by London-born artist and composer Adam Farah. Their first major presentation, PRAISE N PAY IT/ PULL UP, COME INTO THE RISE, follows a six-month period of enquiry and experimentation as the South London Gallery's Post-Graduate Artist-in-Residence. This installation explores the structures of poetics, taste and class through promiscuous research methodologies.
The exhibition includes contributions from free.yard collaborators Christopher Kirubi, Ima-Abasi Okon and Shenece Oretha. Employing a range of media including drawing, sculpture, video and sound, this body of work considers the residual effects of ephemeral experiences.
BIOGRAPHY
Fluctuating between and within research, artistic and curatorial practices free.yard works across drawing, sound, performative/gestural moments and promiscuous research methodologies. During their residency, free.yard will continue to develop various strands of a versatile mode of research coined 'ends theory', as well as new sonic compositional, drawing and sculptural works.
In 2017 free.yard took part in the Holding Space Artists Associates Programme at The Showroom, London after graduating from Camberwell College of Arts in 2014 with a BA in Drawing. Since then their work has been included in several group exhibitions including; Mothership at Exo Exo, Paris; Kind of Flossy curated by C.R.E.A.M at Assembly Point, London; The Shift at Flat Time House, London; I Would've Done Everything For You / Gimme More! at The Plug, London and Asymmetric Grief at Arcadia Missa, London. free.yard also contributed to the publication Dream Babes: Speculative Futures Zine edited by Victoria Sin.