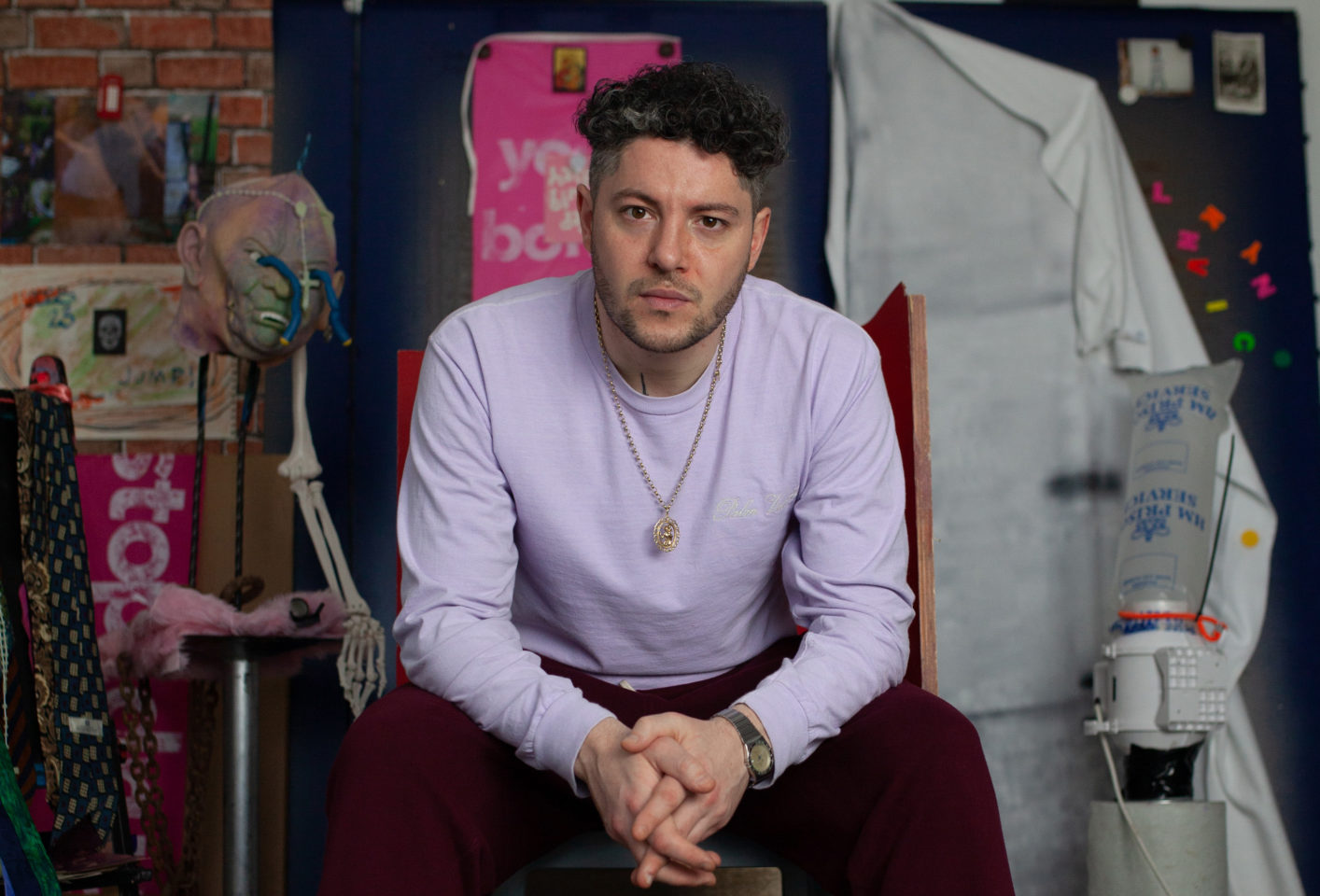 Free exhibition
Fire Station Galleries
The South London Gallery's 12th Postgraduate Artist in Residence John Costi's work is rooted in healing and transformation. Through conversation, play and assemblage he aims to create art that brings people together and forms social connections. 
Titled Found Football Difficult, a quote from one of his childhood school reports, the exhibition presents new work made during Costi's six-month residency. The show explores life and loss through sculpture, sound, scent, and personal archive. Costi creates improvised combinations of found objects, part of his practice that he refers to as 'Culture-Mating'. The new work reflects on themes of masculinity, gambling and luck. 
Across the ground floor of the Fire Station, visitors will experience a playful dive into Costi's memories and a multi-sensory environment. Costi draws on cultural and personal references from his Cypriot heritage, memories of growing up in north London and time spent in prison.  New work includes collaged wallpaper, birdsong and nostalgic scents of popular early '00s colognes. Visitors are invited to interact with the art by playing a game from Costi's childhood or learning a traditional Cypriot dance. 
The autobiographical themes explore broader, relevant conversations around men's mental health, how we process anger and systems of oppression.  
Content Guidance:
The audio works in Gallery 2 contain adult content, including strong language and references to sex, drugs and criminal activity.
ABOUT JOHN COSTI
John Costi (b.1987) is an artist whose work draws on his Cypriot and Irish heritage, and experience of growing up in London. He creates sculptures, installations, paintings and performance. Often improvised and informed by chance, the work lives in the social sphere. He is interested in dismantling hierarchies of art experience, turning passive audiences into active participants. Costi graduate from Central St Martins MA Fine Art in 2022.
Recent exhibitions include; Tiger Milk, Krabbesholm Højskole, Denmark; Trash Money, Light Eye Mind, London; and performances at V22, London and Tate Modern, London.
Two Temple Place residency: Forthcoming exhibition Inside at Two Temple Place, 28th January 2023 – 26th February 2023.
To be the first to find out about events related to the exhibition, sign up to our mailing list.
Access
There is no seating in the galleries. Speak to a member of staff if you require a seat.
There are seats in the entrance hallway.
The Fire Station is wheelchair accessible.
Gallery 2 has pink lighting and a scent diffuser that lets out a strong smell. There is also a small amount of smoke coming from two gutters running along the wall.
Please email mail@southlondongallery.org with questions about access.
For more information on access at the SLG please read here.