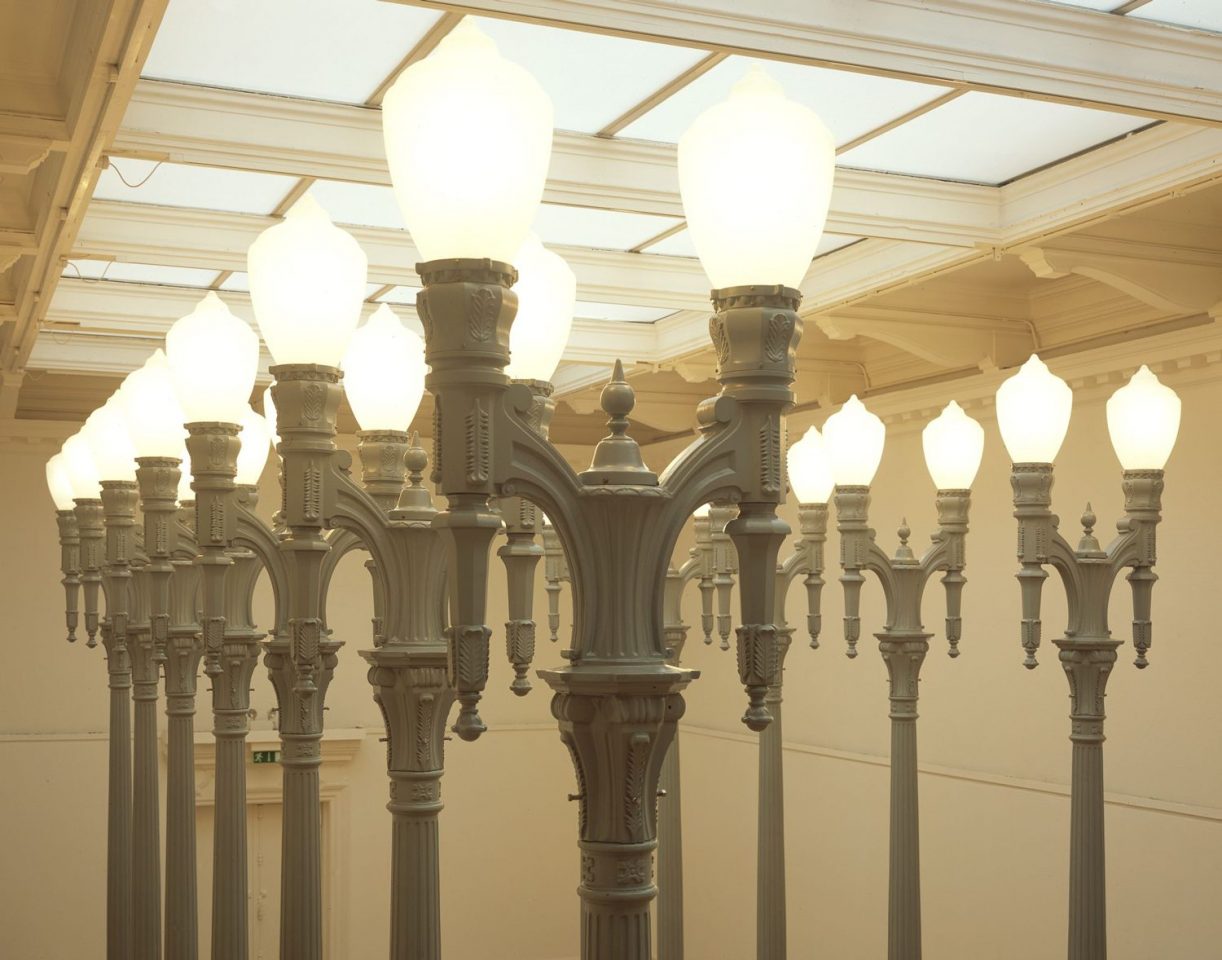 We are delighted to be taking part in Season One of theVOV – a new virtual arts ecosystem that presents landmark contemporary art exhibitions live and on demand.  
The SLG is one of the founding fifteen UK public arts organisations taking part including Drawing Room, Goldsmiths Centre for Contemporary Art, Hayward Gallery, Ikon, National Galleries of Scotland, Nottingham Contemporary, The Photographers' Gallery, Sarabande, The Showroom, Spike Island, Tate, Turner Contemporary, The University of Manchester, The Whitworth, and Yorkshire Sculpture Park. 
A virtual revival of Chris Burden's 14 Magnolia Double Lamps, first presented at the SLG in 2006 is now live on the platform to explore. The exhibition also features an array of collateral content with behind-the-scenes install shots, the history of the lamps as well as information about the SLG's presentation of The Flying Steamroller at the Chelsea College of Art & Design. 
This online archival presentation of 14 Magnolia Doubles and The Flying Steamroller is in tribute to Chris, his extraordinary achievements and influence, in the year of what would have been his 75th birthday, on April 11th 2021. 
Explore online