From the 12–15 August 2019, 11 children aged 7–14 years old who regularly attend Art Block camped on artist Danh Vo's studio farm in Guldenhof, Germany, as part of his 2019 Open Plan commission and solo exhibition at the SLG. The group spent their time during the stay doing woodwork, learning to make campfires, gardening, catching crickets, and creating and building additional features to Danh Vo's Chinese Pavilion. Some of the group took Polaroid photographs, and spoke to Leah Morris (Residents' Programme Assistant) and Jahzel Marshall (Art & Play Leader) about their favourite parts of the trip.
Art Block is the SLG's free space on Sceaux Gardens Estate for local children and families to make things, be creative and play.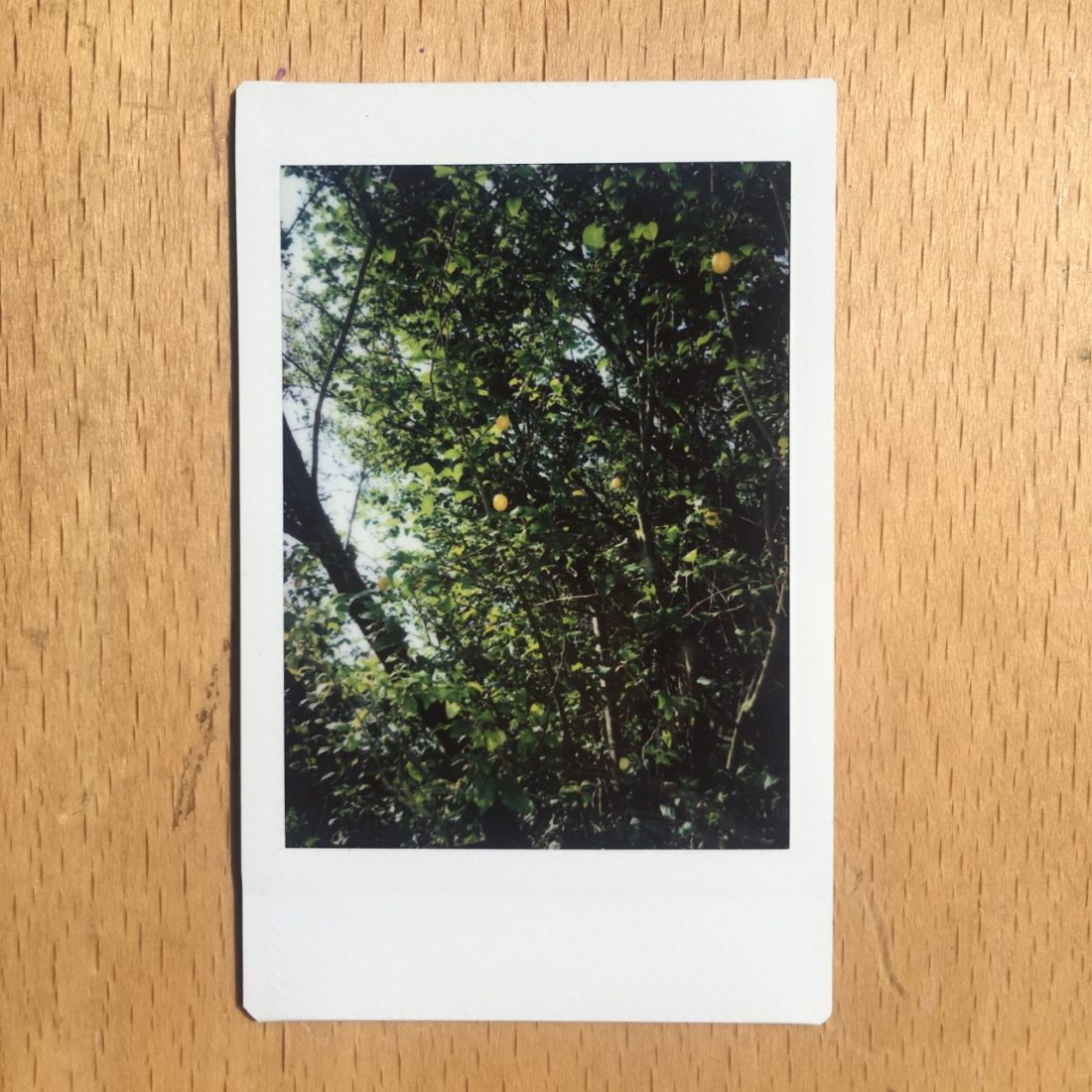 Leah: What were you doing?
AJ (aged 11): So basically I was splitting some wood for the fire tonight.
[Arrives at a tree with yellow plums on Danh Vo's farm]
Oh yeah the best tree in the world!
Tell me about the plum tree.
I don't know; it just tastes good.
What can you do with the plums?
You can… turn them into jam.
You picked loads didn't you?
Yeah and I ate them all.
I thought you were going to make jam for us.
No we need loads! I wouldn't be sleeping I would be staying up all night trying to make jam. We need sugar, we need basically the whole tree, we need flour I think. I wanna try and make a lemon and strawberry one.
That sounds nice.
No it doesn't it sounds disgusting. I'm not gonna eat it, you guys are gonna eat it.
What's been your highlight?
Picking the fruit. picking the plums.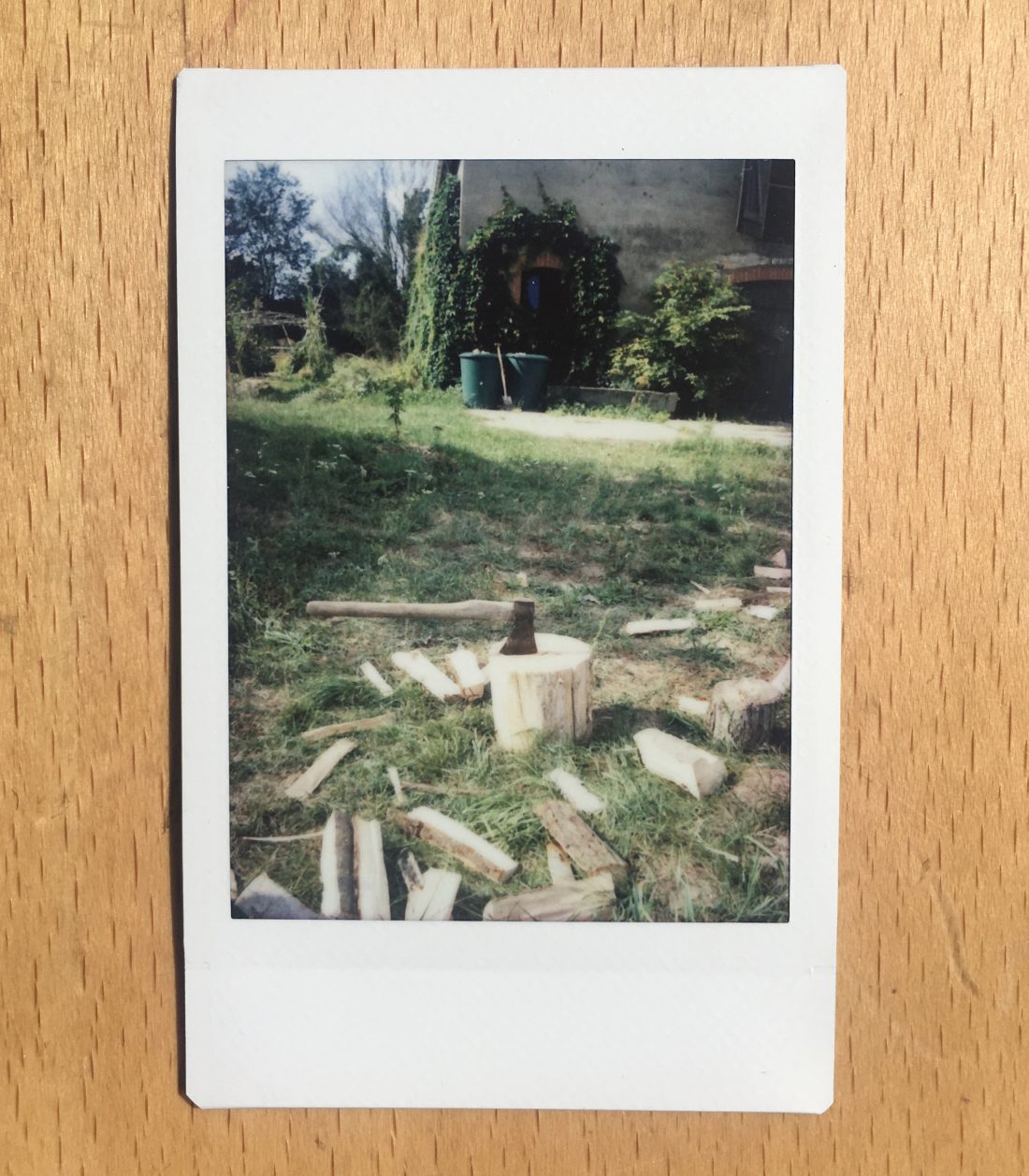 Leah: What did you take a picture of?
Shakyra (aged 8): I took a picture of this axe.
What I've been doing is, I've been cutting wood and I've been helping them with the sticks down there.
[Points to a group sawing tree branches]
And what they're doing over there, that board thing, I think that's a ladder? I don't know yet. So I'm trying to keep [chopping wood] up for them to start working, cause if no-one does it and it's my job we'll be slow on task and we might not get a promotion!
[Starts chopping a log]
You're really good at chopping the wood!
Thank you.
What's been your highlight so far?
Chopping [chop] these [chop] pieces [chop] of [chop] wood [chop] HIYAAAAH [log splits in two]!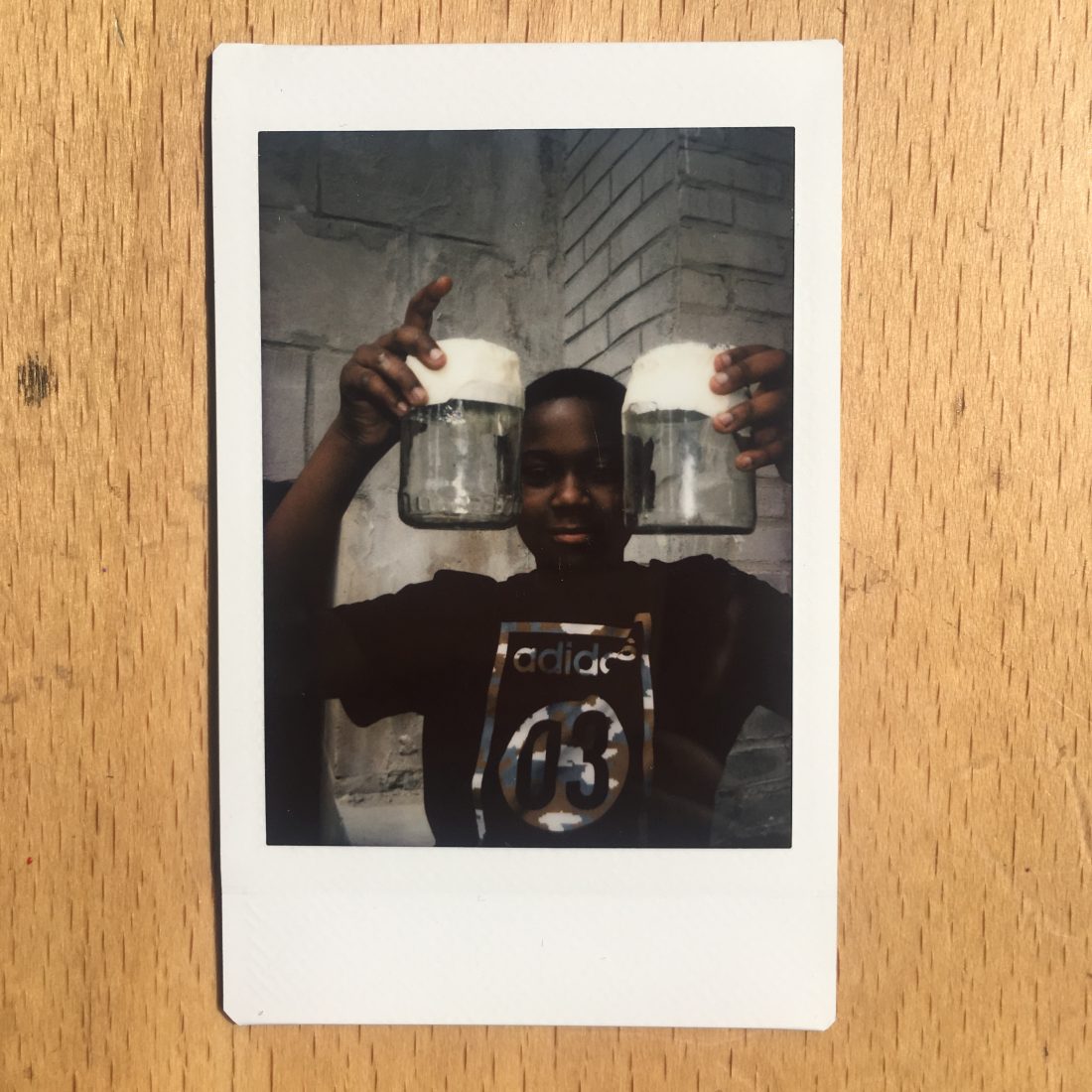 Jahzel: Uche what is that?
Uche (aged 11): Crickets
How was it trying to catch all these crickets? Was it easy? Hard?
No it wasn't easy. I had to put muscles into it. Nobody else could have done this except me.
So did you get any help or-
No help. I used my bare hands and got it like I was Bear Grylls. And my hands feel like…powerful.
Where did you get the jar?
I got the jar, I made it. That's primitive glass right there.
How do you feel now that you've captured them?
I feel amazing cause I'm gonna eat them.
How you gonna cook them? Are you going to barbecue them?
I'm just gonna put them on the grill, sizzle them.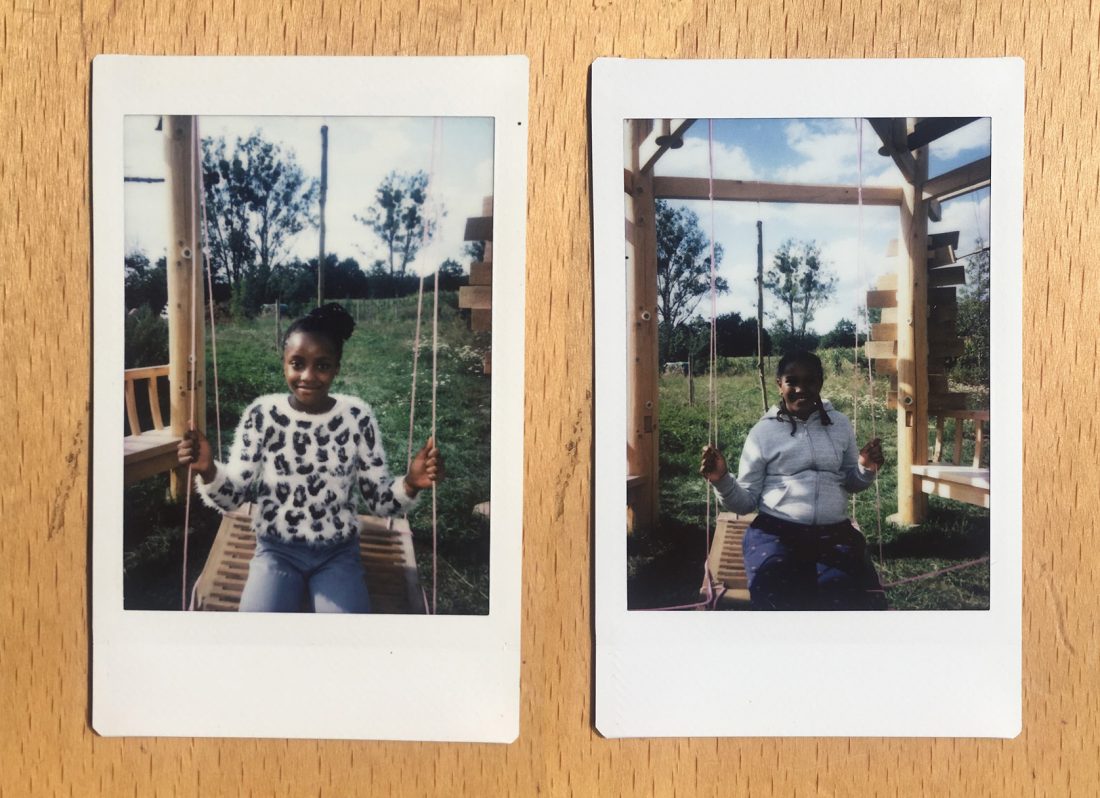 Leah:  What's your name?
Shani: Hi my name is Shani, I'm 10 years old.
What did you take a picture of?
I took a picture of Isha on the swing that they made [on Danh Vo's Chinese Pavilion].
You didn't help to make it?
I didn't make it because I was inside making the chess board.
Oh tell me about the chess board.
The chess board:  I made it myself with the help of an adult. There was the squares of wood that we had to sand, paint and glue onto the other wood. And then we got other pieces of wood. Then we wrote the name of it because we can't really carve it to the shape of the chess pieces.
What's been your highlight?
I kinda liked the water fight and the food, and I also liked the building – like screw driving the stairs to go up and making the airplane, and the chess board, and the go kart.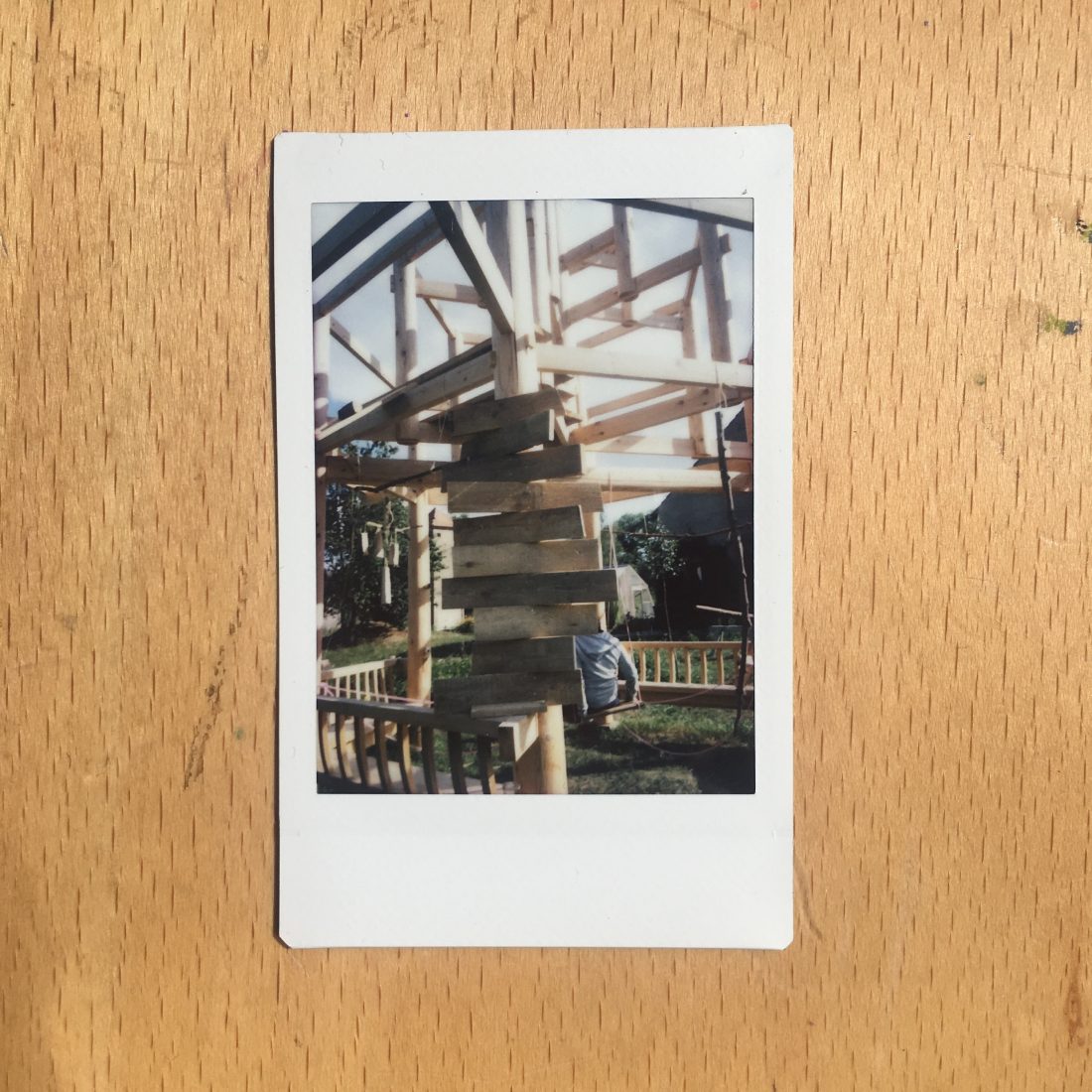 Leah: What did you take a picture of?
Isha (aged 11): That, the thing I built.
[Gestures towards planks of wood on the side of Danh Vo's Chinese Pavilion]
Are these steps?
Mhm you can climb on it.
Have you been up there?
Yeah but I haven't really gotten on to the top because… it's scary.
Why did you decide to build these steps?
Just so there's two ways. If someone doesn't want to use that way they can use this way, cause that way's shorter, but then – cause that side's scarier as well cause there's lots of gaps. It's much better because it's easier to climb down. Yeah. So there's two ways, two options.
What's been your highlight?
Probably the activities. Like making go-karts and building this.