We worked with south London based, freelance, designer Kieron Lewis on the design for our exhibition, Lagos, Peckham, Repeat: Pilgrimage to the Lakes.
The project included many elements, from print material and lead marketing images to digital content and exhibition signage. It was important for the design to remain on brand while also building on the energy of the show.
After the exhibition opened, we sat down with Kieron to find out more about his work as a designer and to explore the Lagos, Peckham, Repeat identity.
Tell us a little about yourself! How did you get into design?
I am a freelance graphic designer specialising in marketing, branding and editorial design. Alongside my freelance role, I am a Host on the platform Adobe Live, and I am also an active guest speaker for various colleges and universities in the UK.
I got into design mainly through my love of all things print related. Since I was young, I was obsessed with comic books and magazines. Yes, the content was great, but I always enjoyed the various layout designs that you could create. Either through experiments with typography, colours or shapes.

Since graduating from Southampton University, I've worked at numerous design agencies (print and digital) as well as working on self-directed projects. These experiences have allowed me to sharpen my editorial skills and apply them to my current role as a freelancer with several publishers, including Penguin Books, HarperCollins and Chronicle Books.
You worked with the South London Gallery (SLG) on the identity for our exhibition Lagos, Peckham, Repeat: Pilgrimage to the Lakes. Can you share a bit about the design process for the project?
It was such a great opportunity to collaborate with the SLG team and co-curator Folakunle Oshun on such a beautiful and significant project for our community. My role was to create all the branding material that would best reflect the spirit of the exhibition, ensuring that the work of the artists featured and the message that Lagos, Peckham, Repeat stands for would remain intact.

Before any work commenced, it was essential for me to have an understanding of the team's vision for how they want both the Lagos and Peckham communities to understand and respond to the branding that they see. Keywords such as, community, diversity, connection, history, culture and colour, were elements I wanted my designs to reflect and portray.

I wanted to create a sense of connection between the three words of the title, so I achieved this by elongating and connecting certain letters LPR within the title of the exhibition. These letters became the 'central point' of the design, to direct the attention to how we view both communities to be connected. The heartbeat of any civilisation.

Once I created the logo lock-up for LPR, I explored different colour palettes within the graphic by using colours that both communities Lagos and Peckham are familiar with. This was influenced by clothing patterns, textures and even certain distinctive colours of foods.
You're very close to the Lagos, Peckham, Repeat exhibition now! Are there any works in the show that you're particularly excited to see?
I feel like I've had a front-row seat to see all the beautiful artwork, as I've been designing with some of the assets featured. Asking this question is like asking me to pick my favourite child. But, perhaps the piece of work I would walk towards first would be by Temitayo Ogunbiyi. I find her work truly fascinating and engaging!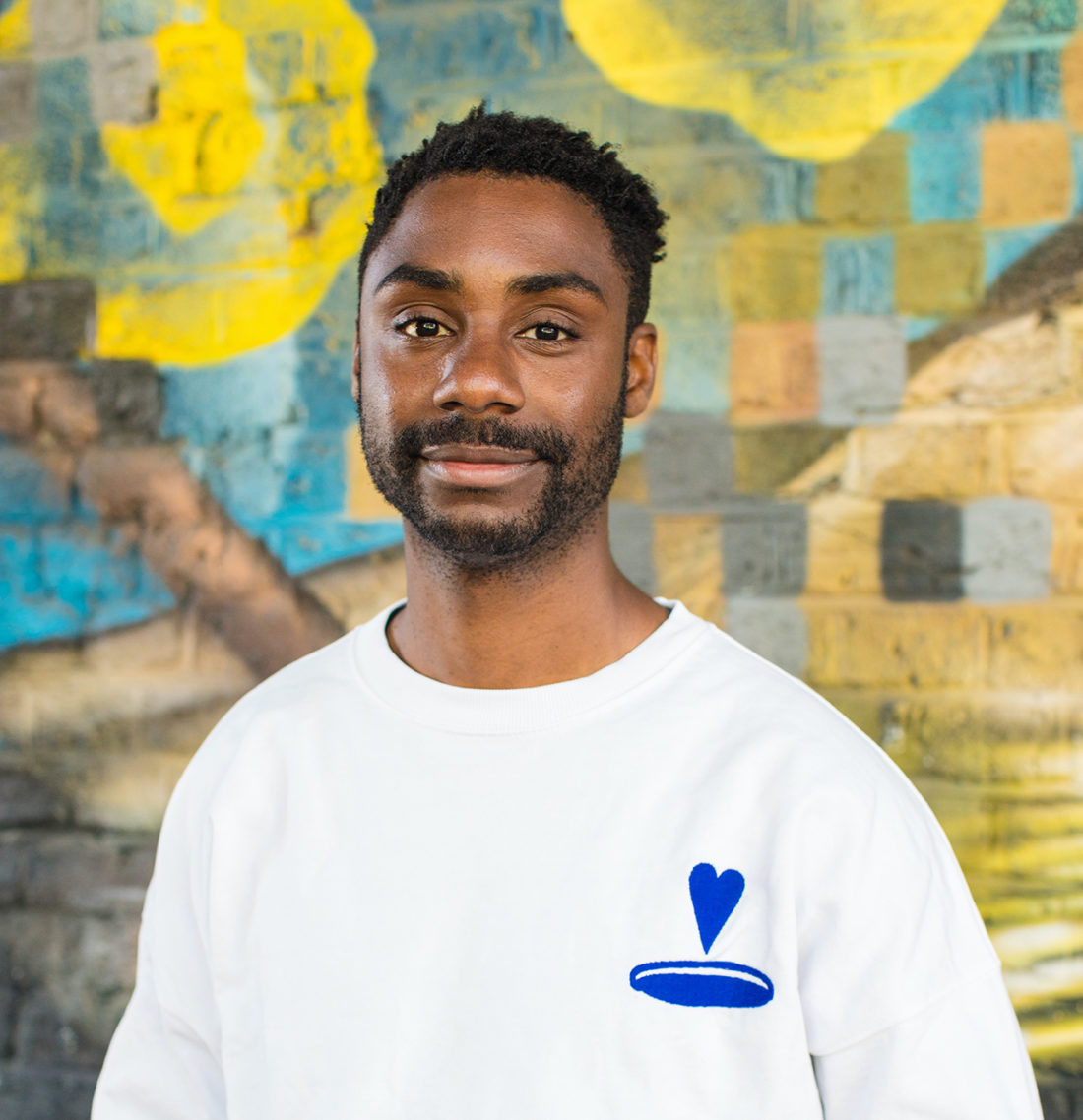 When working on a new project, what is your starting point? What are the key things you need to consider in your process?
Before any design work starts, it is essential that I have a good understanding of the brief and the vision of the client. Once this has been established, usually over a good conversation – coffee helps. Then I am in a good place to put forward design suggestions for potential routes we could explore. 

Honesty is another major factor within my design process. This could relate to either my professional abilities, the fee or the timeline previously agreed. I pride myself on having great working relationships with all my clients and the honesty that comes with it means both sides want to continue producing more work together. 
If you could give advice to design students / young designers starting out in their career, what you would tell them?
My advice would be to never underestimate how much 'people skills' come into our line of work. Yes, design skills are essential but having a good energy between those you work with really helps. I like to think I'm a good designer, but my work has improved over the years by becoming a better listener and more empathetic with clients and/or the audience of the work.

Do you have any favourite designers or design agencies?
I don't have just one favourite designer. However, a studio that I truly admire is Right to Left. Samar Maakaroun is the Founder and Creative Director of the studio, and together with her team, they create numerous impactful projects that integrate worlds, cultures, and languages — East to West, local to global, and strategy to creative. I feel aligned with their values of creating meaningful work that helps our communities. Check out Right to Left, they are awesome!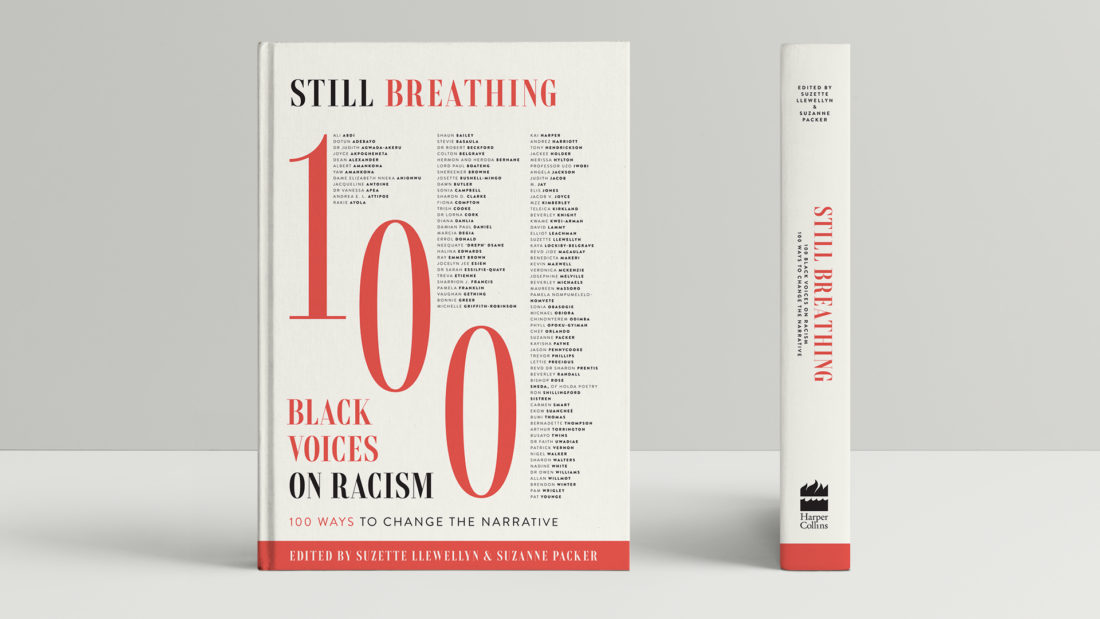 What's next for you? Tell us what you're working on!
I've just finished a hardback publication with Chronicle Books. This is titled, The New Brownies' Book: A Love Letter to Black Families. This book is a collection of artwork from detailed paintings and drawings to photographs and collages. It includes stories meant to be shared with children and adults, offering a way for all families—especially Black families—to connect across generations through the power of literature. The book will be launched on October 10th 2023.

Also, I'm currently working with the Islington Museum on an exciting brief. More information to come soon! 

However, the biggest project of all will be raising my daughter who will hopefully be born this July alongside my wife, Iria. Yes, the coming months/years ahead will be an eventful one, but one I am feeling very optimistic about. Both on the personal and professional one!