The South London Gallery (SLG) is delighted to unveil artist Lawrence Weiner's work, AT A DISTANCE TO THE FOREGROUND, 1999, installed on the gable end of the SLG's Fire Station annexe.
AT A DISTANCE TO THE FOREGROUND is the first permanent public artwork by Lawrence Weiner in London. Weiner is one of the most important artists of his generation, known since the 1960s for his engaging and influential work presenting art as a language form.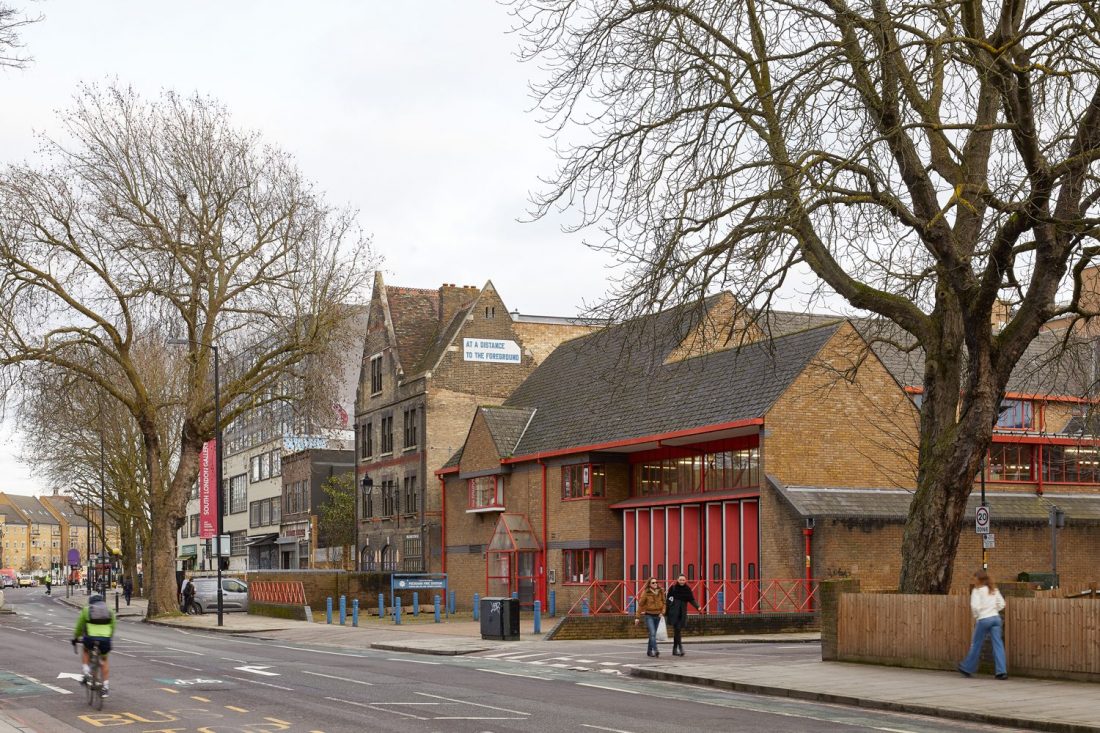 The work's installation on the Fire Station follows that of another work by Weiner, ALL IN DUE COURSE, that was temporarily shown on the façade in 2014 as part of his solo show at the SLG of the same name, signalling the transition of the then semi-derelict building into a beautifully renovated annexe for the SLG.  
The idea of acquiring the work for the SLG came about before lockdown and social distancing had even been considered in the UK, so the contemporary resonance of the work is both coincidental and poignant.
With thanks to 
AT A DISTANCE TO THE FOREGROUND has been acquired for the South London Gallery's permanent art collection with generous funding from Art Fund, Contemporary Art Society, Candida and Zak Gertler, Marian Goodman Gallery, Alex Hank Collection Switzerland, the Henry Moore Foundation, and Neil Wenman & Jane Carr.