Music as Resistance looks at a history of Black music in South London.
Jesse Bernard is a writer, poet and DJ. His work across various media predominantly maps and archives the historical lineage of Black music in Britain, while observing its role in contemporary culture and society. He is the youth & community lead at Release, the national centre of expertise on drugs and drugs law, working on the Y-stop project and is contributing editor to Trench magazine. He was recently awarded a grant by the Authors' Foundation and K Blundell trust to further his research into the genealogy of black music in Britain and its impact globally.
Nadia Akingbule is an illustrator from London, working predominantly with themes relating to minority representation and activism.
Alongside colourful editorial illustration, she specialises in portraiture, utilising this to celebrate the identity of marginalised people. Nadia references her experience as a person of dual heritage in her practice, often through the medium of self-portraiture.
DISCOVER THE ROUTE
Discover illustrations of the chosen points of interest below and the accompanying histories.
Click here to find the route on Google Maps*, which includes the embedded illustrations and our insights.
PLEASE NOTE
*If using on your mobile, please copy the link into your mobile browser rather than opening directly into the app.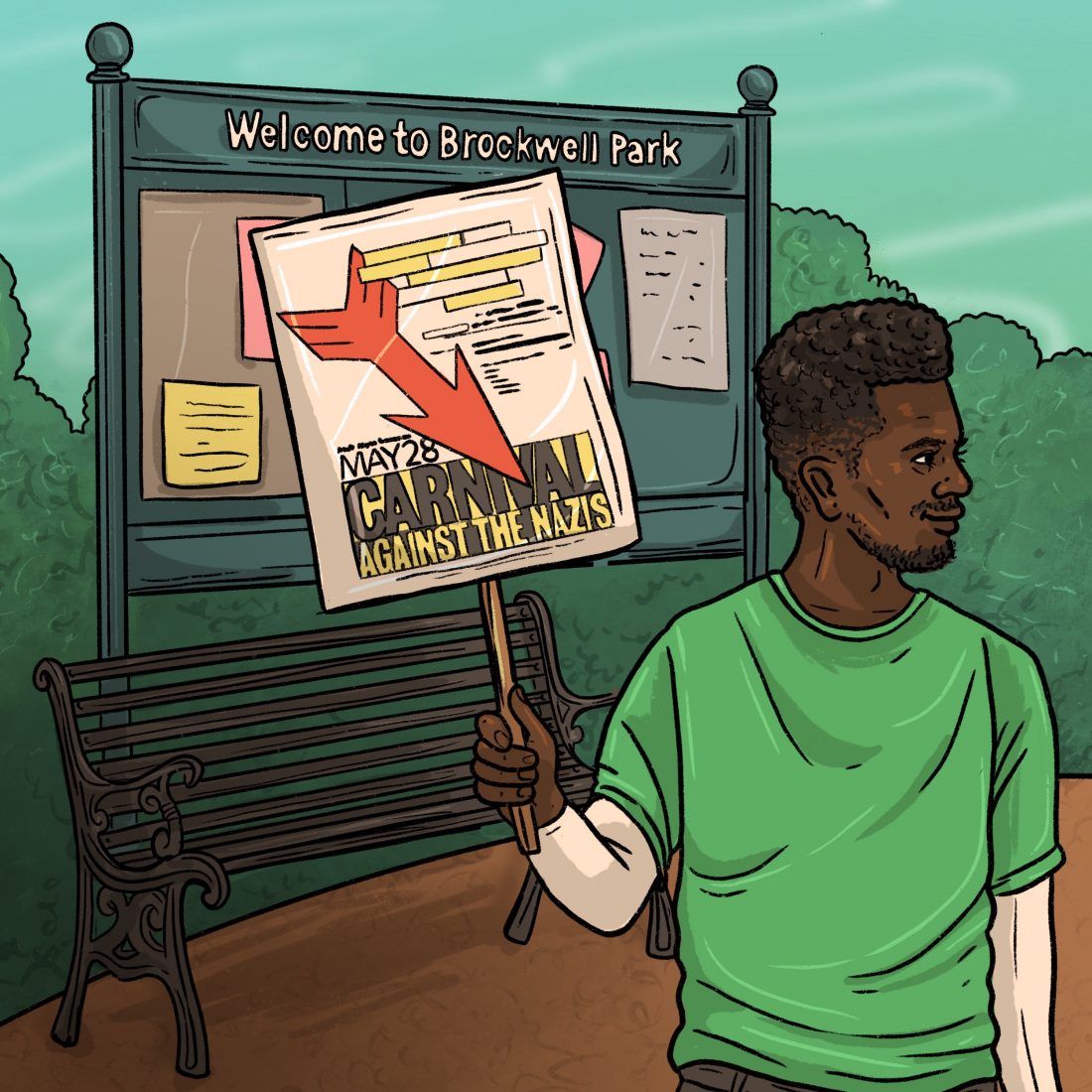 Brockwell Park 
The history books won't tell you this, but Brockwell Park was home of one of Britain's first cannabis festivals. Back in 1994, the Anti Nazi League led a sonic assault against the rising BNP with over 100,000 people in attendance at the ANL Carnival. It was a resounding victory.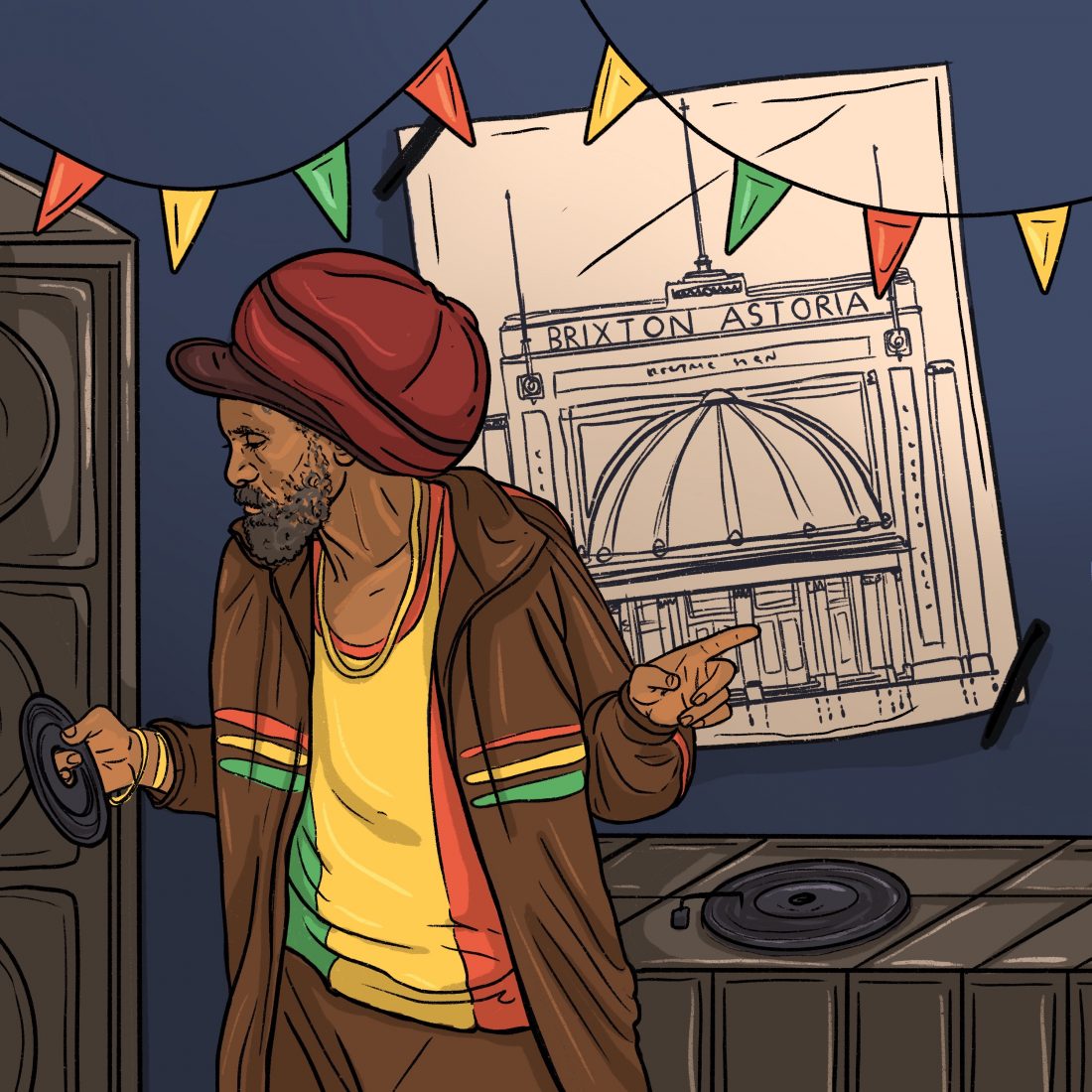 Jah Shaka Sound System 
Nobody knows his real name, but Jah Shaka is a musical folk hero for leading the South-East London Sound System. Legend considered him to be the Dub Warrior of South London, so much so that he played himself in the 1980 film Babylon, shot partly at The Astoria Cinema (593-613) on Old Kent Road.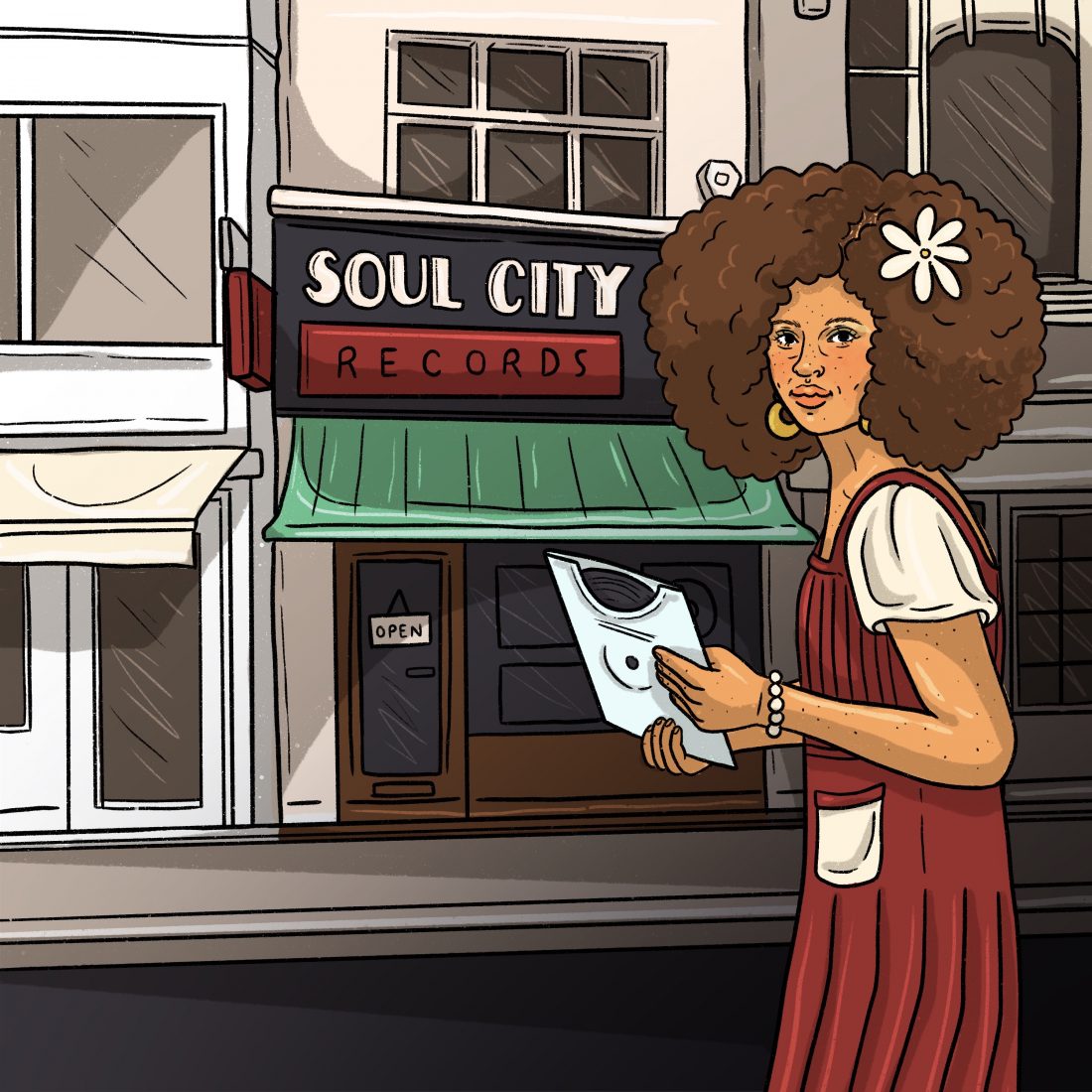 Soul City Records 
In Autumn 1966, 21 Deptford High Street was the place to be. For many, this was the birthplace of a Soul Nation. It later moved to Monmouth Street in Covent Garden in 1967.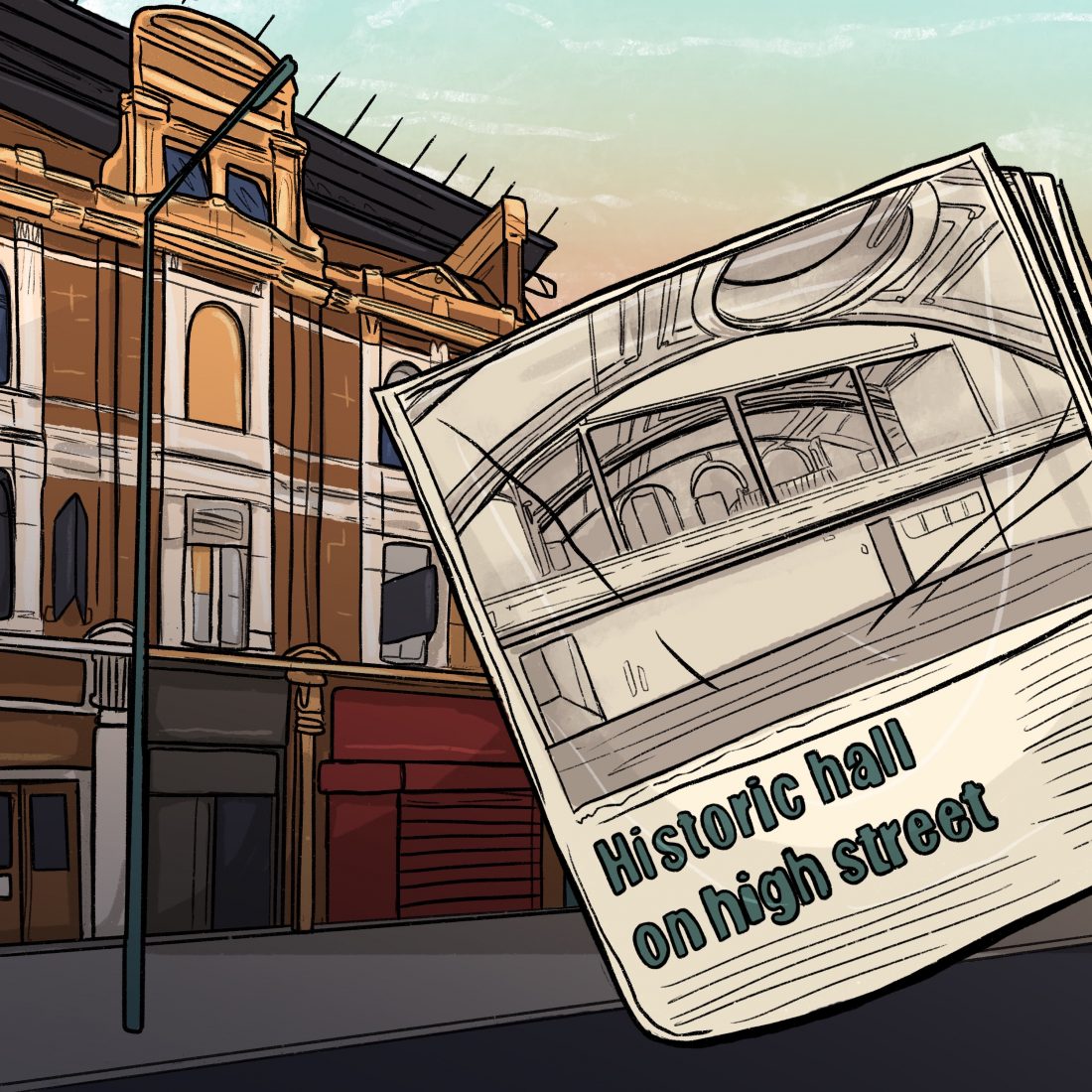 Kisses 
Today we know it as Kiss FM but life for this radio show began at Kisses Nightclub in Peckham by Gordon Mac. 43 Peckham Road  Kisses had something to say and forty years later, everyone knows its name.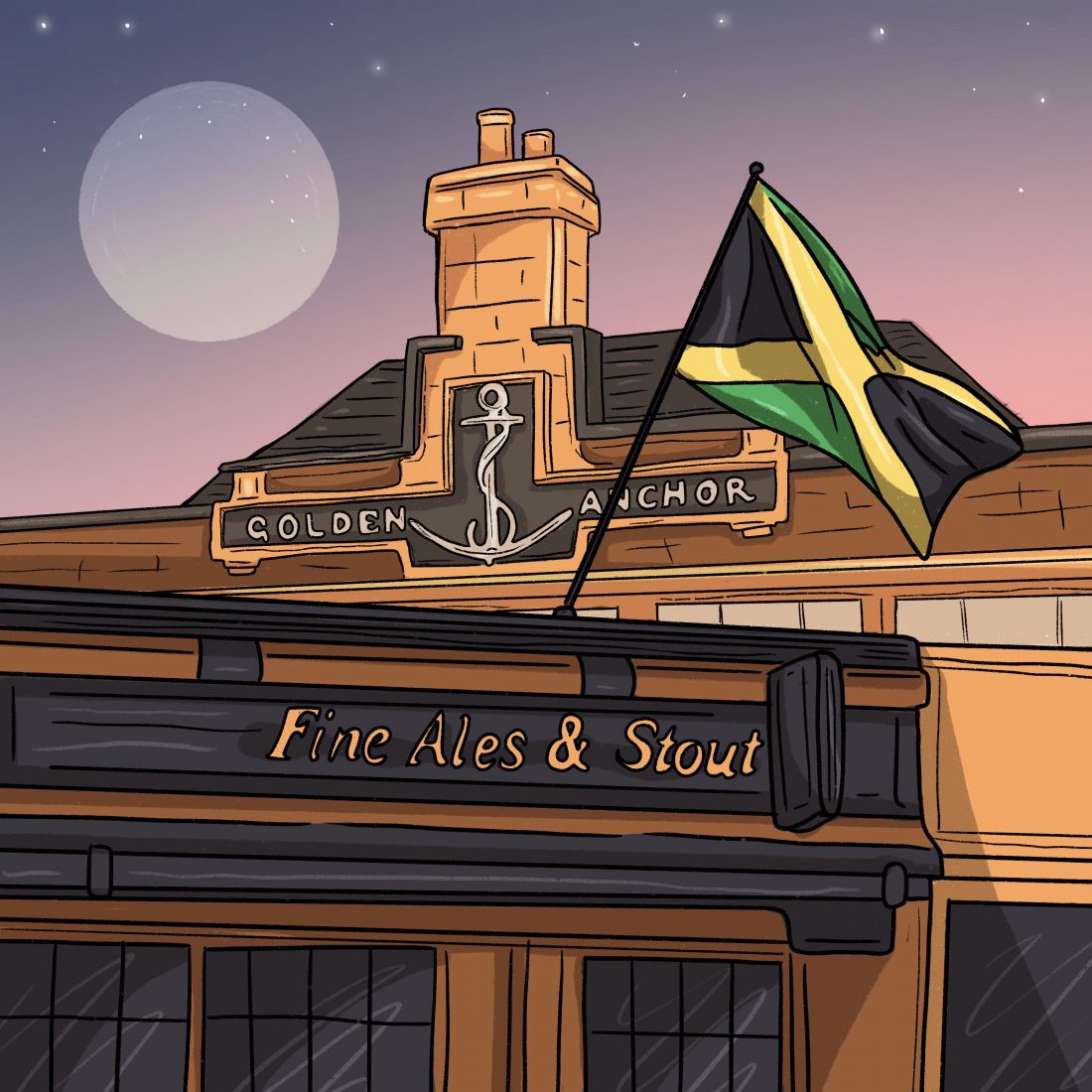 The Golden Anchor
You'd find no signs saying, "No Blacks, No Dogs, Irish" but instead, you'd be met with a hearty home-cooked meal by a Jamaican family and a game of Dominoes. If Only Fools & Horses were about a Black family, this would have been where 'Delroy and Rodney' convened.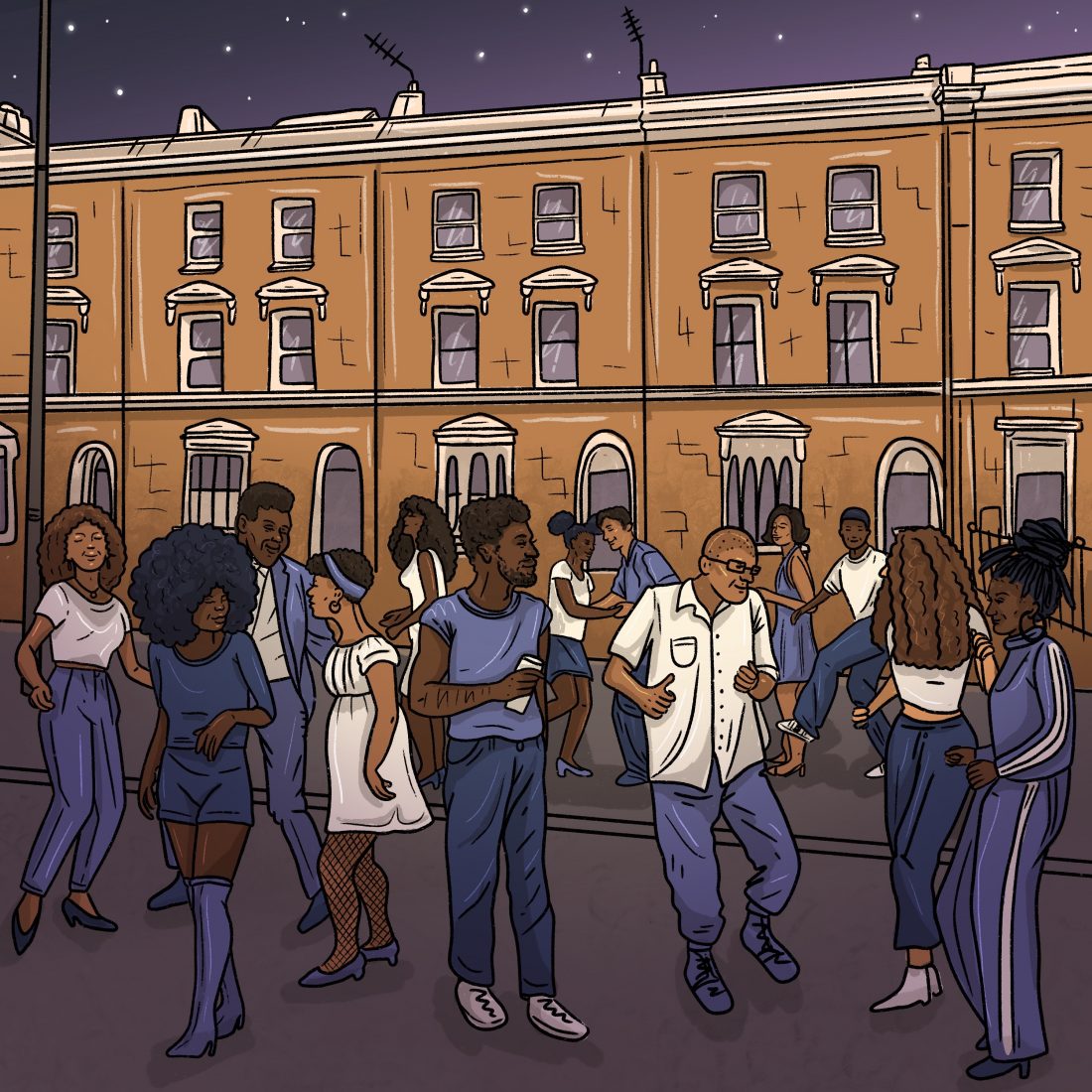 439 New Cross Road 
When they ask why we gather, out of sight and out of mind, tell them about January 18, 1981 in New Cross. It was at home where the dance began for those 13 young Black people and in their memory, we will dance on and on.