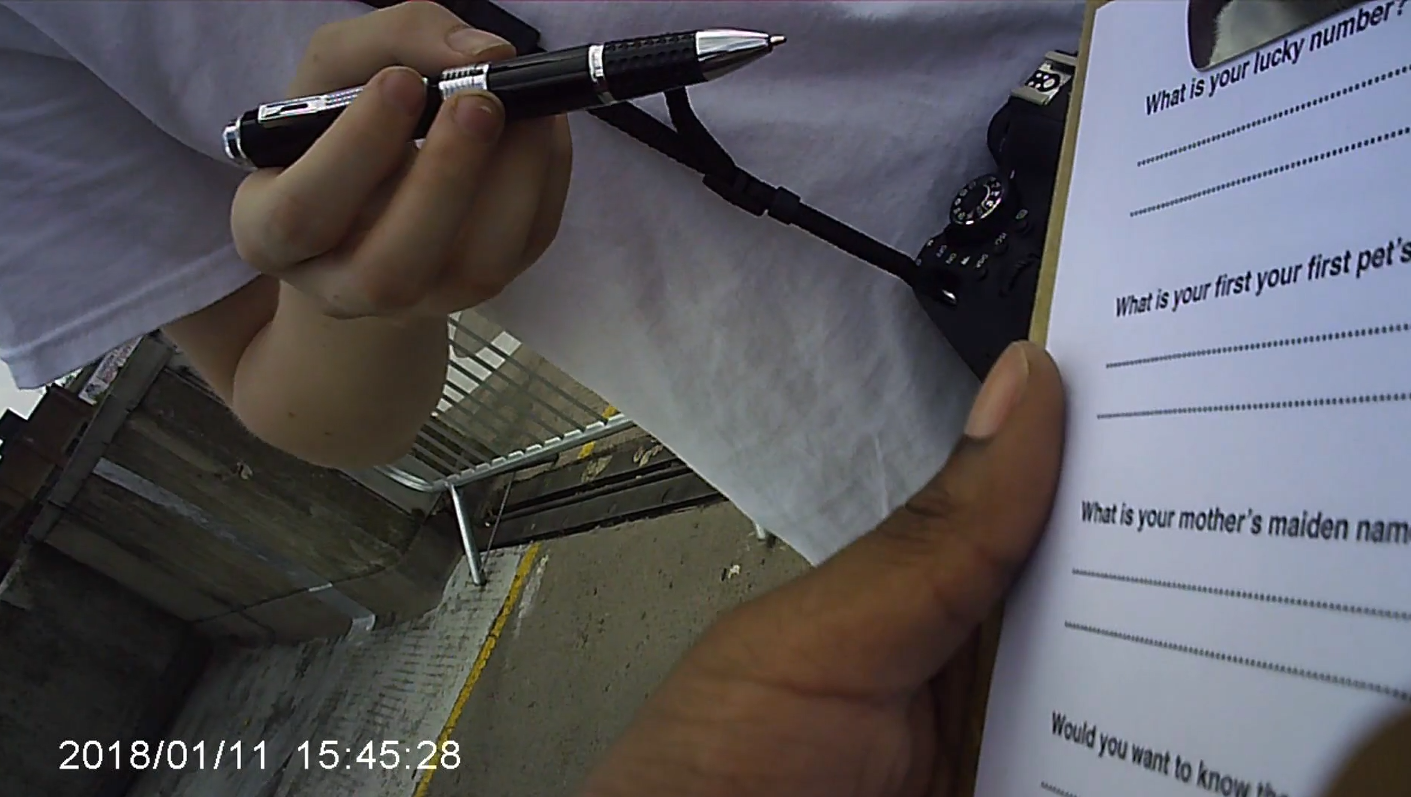 A discussion chaired by Giulia Smith, Historian in Residence, with the Art Assassins; artists Lloyd Corporation and Ilona Sagar discussing their research into privacy, data and health.
Lloyd Corporation is a collaborative project between artists Ali Eisa (UK) and Sebastian Lloyd Rees (NOR). Both artists live and work in London and hold a BA in Fine Arts from Goldsmiths, University of London (2010), where they met and started to collaborate. Their work is often focused on informal and local economies, exploring how they raise critical issues of consumerism, globalisation and urban development. Their work includes sculpture, installation, performance and text, as well as developing new approaches to collaborative practice and public intervention.
Ilona Sagar lives and works in London. Using a diverse range of media spanning moving-image, text, performance and assemblage, she has formed a body of work that responds to the social and historical context found in the public and private spaces we inhabit. A significant aspect of her practice is the broad cross-disciplinary dialogue generated through collaboration with a range of art and scientific disciplines; including dance, architecture and neurology. Find out more about Ilona Sagar's exhibition at SLG
Giulia Smith specialises in modern and contemporary art, with a focus on ecological aesthetics in Britain and the USA. Her research deals primarily with questions of technology, materiality, politics, subjectivity, community, wellbeing and welfare. She is currently affiliated with the Paul Mellon Centre for British Art, London. In 2016, she received her PhD from the History of Art Department at University College London. Between 2016–17, Giulia was a Postdoctoral Fellow at the Getty Research Institute. Previously she was Editorial Assistant at Oxford Art Journal. She has organised public programmes with ICA, Showroom, Tate, South London Gallery and Arcadia Missa, London. She has contributed articles to British Art Studies, Oxford Art Journal, Oxford Artistic and Practice Based Research Platform, Object, Art Monthly, Frieze, ModernMatter and This Is Tomorrow.