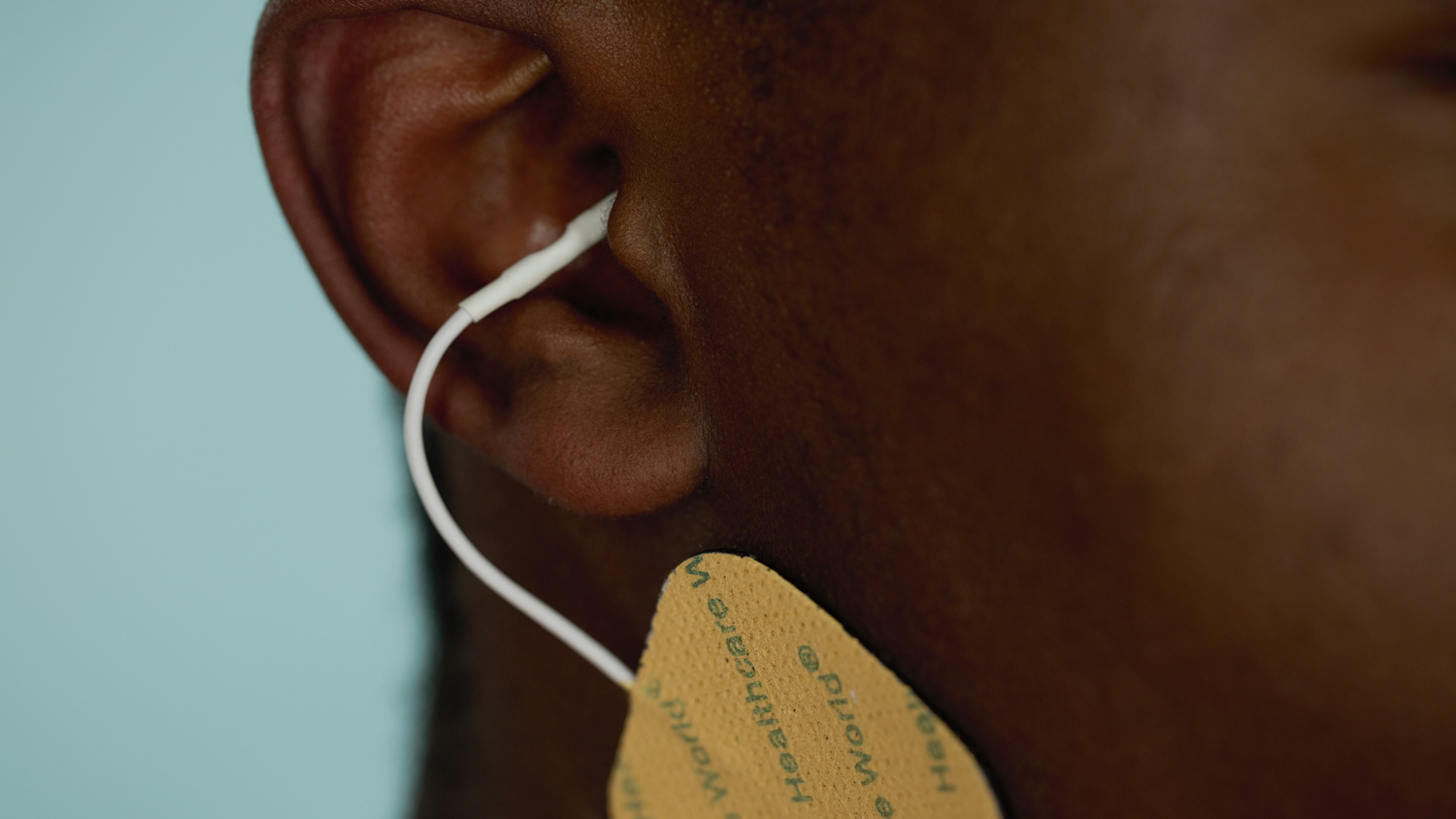 Free exhibition
Main Gallery
At first it seemed to just be about health, a wellness centre set up in the wilderness of pre-NHS Peckham, but the more we delved into the intricacies of this social experiment the more it began to unearth itself as something more: a little bit of utopia that we'd left in a past time.
For some future time is an exhibition, event series and radio broadcast which asks important questions about health, wellbeing, privacy and welfare in 2018. Curated by the South London Gallery's youth forum, the Art Assassins, the exhibition features films, photographs and fabrics made by the group in collaboration with Lloyd Corporation, Nina Cristante, Ilona Sagar, Giulia Smith and Eleanor Wright.
Over the last 18 months the Art Assassins have been researching the history of the Pioneer Health Centre (1926-1950) in Peckham, considering its relevance to health, self-organisation and art today. This exhibition marks the culmination of their project The Peckham Experiment: A Centre for Self-Organisation. Initiated twenty-three years before the establishment of the NHS, the founders of the Pioneer Health Centre, also known as the Peckham Experiment, believed that through a holistic approach to health, well-being and social interaction, disease and illness would be reduced.
You can listen to two live broadcasts from the exhibition hosted by Historian-in-Residence Guilia Smith at 11am on Friday 7 and Saturday 8 September on Resonance FM.
Free Events programme
Friday 7 September
7-9pm: Flow Fridays comes to the SLG with an evening of spoken word and music.
Saturday 8 September
4pm: A discussion on privacy, data and health chaired by Giulia Smith, Historian-in-Residence, with the Art Assassins and artists Lloyd Corporation and Ilona Sagar.
6pm: An informal dinner within the gallery where we will be discussing food, nutrition and the Peckham Experiment.
Sunday 9 September
12 noon: Poet James Wilkes and the Art Assassins lead a walk to the Pioneer Health Centre.
2-4pm: Children and families are invited to join the Art Assassins and Lucie Kordacova for a special Sunday Spot.
4pm: An in-conversation between Giulia Smith, Historian-in-Residence, and Lesley Hall, Historian and the archivist of the Peckham Experiment Archive.
Special thanks to:
NIHR Maudsley Biomedical Research Centre at South London and Maudsley NHS Foundation Trust & King's College London in particular a special thanks to Charles Curtis, Raymond Chung, David Dempster, Sang Hyuck Lee and Hamel Patel, Stephen Newhouse (Biostatistics and Health Informatics); Jack & Lisa, and the trustees at the Pioneer Health Foundation; Ross MacFarlane, the Wellcome Library; Jen and Jes at the Science Gallery at Kings College London; Eileen Conn, Peckham Vision and Emily and Dan and the team at the Wilderness Wood.