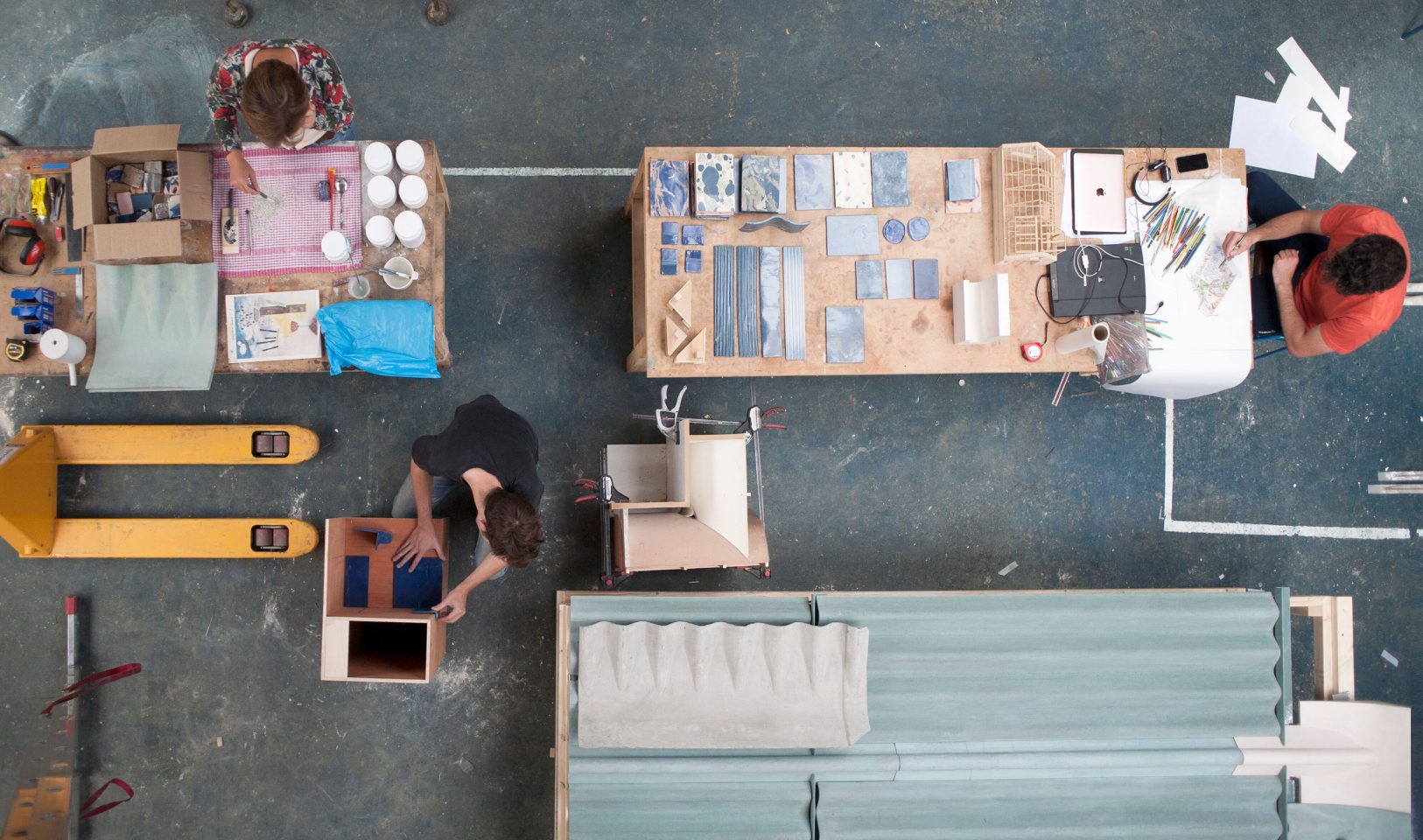 Jane Hall, a founding member of Turner Prize-winning architecture collective Assemble, explores her research and Assemble's multidisciplinary practice in a public lecture as part of the inaugural School of Speculation.
Founded in 2010, Assemble has delivered a diverse and award-winning body of work across architecture, design and art. Working as a multidisciplinary collective, Assemble's method enables built, social and research-based work at a variety of scales, both making things and making things happen.
The talk is organised by the School of Speculation, an independent critical design school, hosted at the SLG and Design Museum.
ABOUT
Jane Hall is a PhD Candidate at the Royal College of Art and a founding member of Assemble, which won the Turner Prize in 2015. She was the inaugural recipient of the British Council's Lina Bo Bardi Fellowship (2013), which she used to research new models of practice inspired by the influential Brazilian modernist architect Lina Bo Bardi. Her work on public space, occupation and collective action has been published in Blueprint Magazine and The Architectural Review.
School of Speculation
The School of Speculation (SOS) is a new independent design school, which aims to increase diversity in art and design education by bringing together students from all backgrounds with cutting-edge practitioners.
SOS's inaugural two-week summer school, co-hosted by the SLG, the Design Museum and Anise Gallery, includes an exhibition in the Fire Station and a series of talks by course tutors.
For more information see www.schoolofspeculation.xyz
SLG Hosts is a new series of projects and displays in the Fire Station Gallery 4 by independent groups without exhibition spaces.
ACCESS