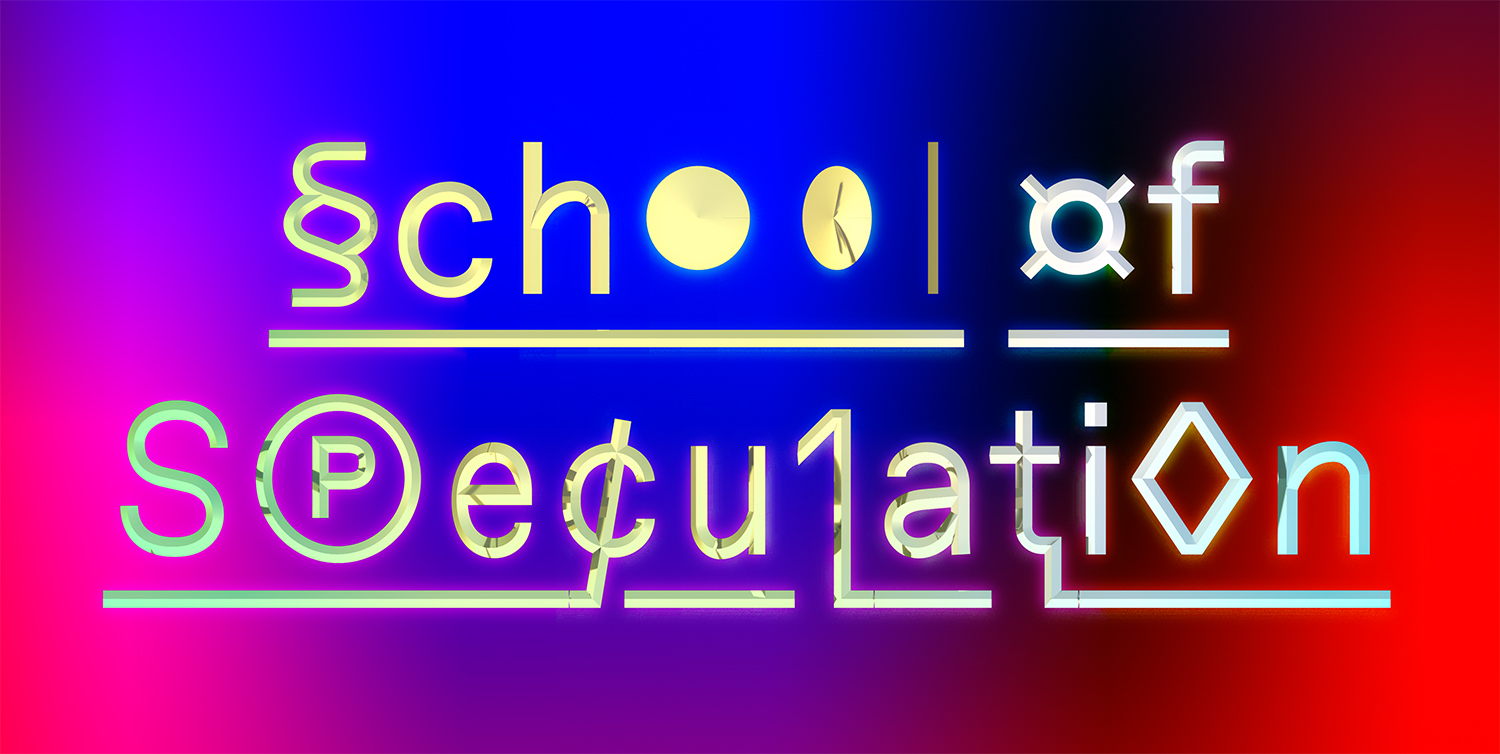 Free exhibition
Fire Station Galleries
The School of Speculation (SOS) is a new independent design school, which aims to increase diversity in art and design education by bringing together students from all backgrounds with cutting-edge practitioners.
SOS's inaugural two-week summer school, co-hosted by the SLG, the Design Museum and Anise Gallery, includes an exhibition in the Fire Station and a series of talks by course tutors.
For more information see www.schoolofspeculation.xyz
SLG Hosts is a new series of projects and displays in the Fire Station Gallery 4 by independent groups without exhibition spaces.
BIOGRAPHY 
Pierre Shaw obtained his BA Architecture at the University of Sheffield, UK where he was nominated for the RIBA Bronze Medal in architecture. Continuing his study in MA Architecture at the Royal College of Art his research explored the contemporary challenges faced by the nation-state and the nature of collective identity. Pierre has also held a research fellowship at the British Council as well as publishing academic essays for e-flux and the Institute of Ideas. He is a member of the Future Cities Project helping to run talks and events and is a guest critic at the École Supérieure d'Architecture de Belleville, Paris. He was named as 'One to watch' by Blueprint Magazine in 2018. Pierre works alongside Kishan as architectural assistants at RIBA Stirling Prize winning Haworth Tompkins, London.
Kishan San is a Londoner of Indo-Chinese descent. Kishan's work investigates fluctuating notions of identity in an increasingly unstable, globalised and cosmopolitanworld society. Currently, his work examines top-down versus bottom-up production of national identity and the liquefaction of citizenship to serve financial and political agendas with reference to passports-for-sale schemes and Windrush victims. He is currently in his final year of Diploma at the Architectural Association London, and has previously taught at the University of Westminster and as part of the Royal Institute of British Architects Ambassador programme. He has had work published in the Architectural Review Folio and RIBA Journal and has been the recipient of a number of scholarships and drawing prizes.