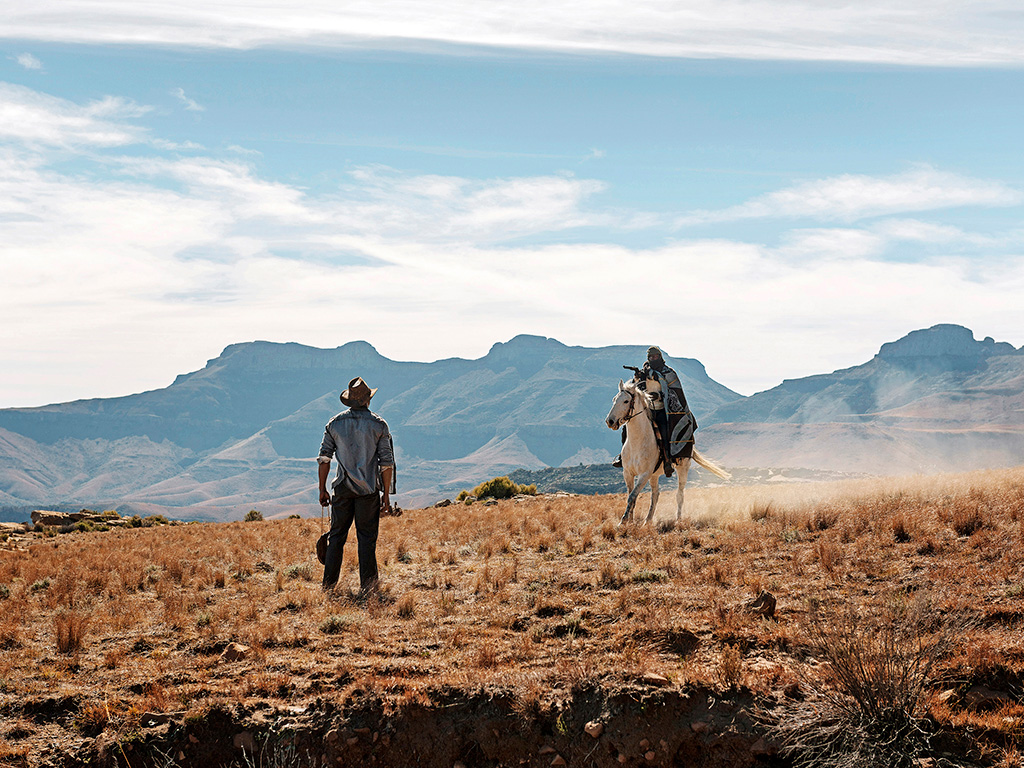 Join us for a special Film Africa edition of South by South, our quarterly film screenings showcasing the best African diaspora filmmakers.
Twenty years after fleeing from the brutal police aggression in colonial Marseilles, a member of the Five Fingers returns seeking peace, but with the town under new threat, he must reluctantly fight to free it, in this thriller from South African filmmaker Michael Matthews.
Five Fingers for Marseilles fuses western genre influences with contemporary South African drama played in local tongue by four generations of acclaimed South African stars. Five Fingers' loose allegory on today's South Africa is edge-of-the-seat, and starkly human.
Film Africa is an annual London film festival celebrating the best African cinema from across the continent and diaspora brought to you by the Royal African Society. The festival is back for its 8th edition and takes place from 2 to 11 November at the South London Gallery, Rich Mix, BFI Southbank, Bernie Grant Arts Centre and Ritzy. For full details about the festival, visit filmafrica.org.uk.