On Sunday 18 November the Big Family Press hosted a drop-in lettering workshop in conjunction with the 2018 Children's Book Fair at the South London Gallery. Over four hours, children and their families were invited to use a selection of black and white stickers, tapes and card to develop an eclectic new font to be used in the monthly Big Family Press publishing sessions.
The invitation to visitors was to help the press build our own alphabet, with the challenge to build a library of 26 uppercase and 26 lowercase letters, in addition to the numbers one through nine. Some children spent a long time detailing a single letter, whilst others instinctively found the most straightforward way of writing one and quickly added multiple letters to the wall. Children and their families set to work with the limited materials on A3 sheets of paper and quickly began to develop our shared alphabet which lined the walls of the SLG's Fox Reception over the course of the afternoon and by the end of the workshop we had collectively made our own tangled, spotted, stripey, wavy and zig-zagged font.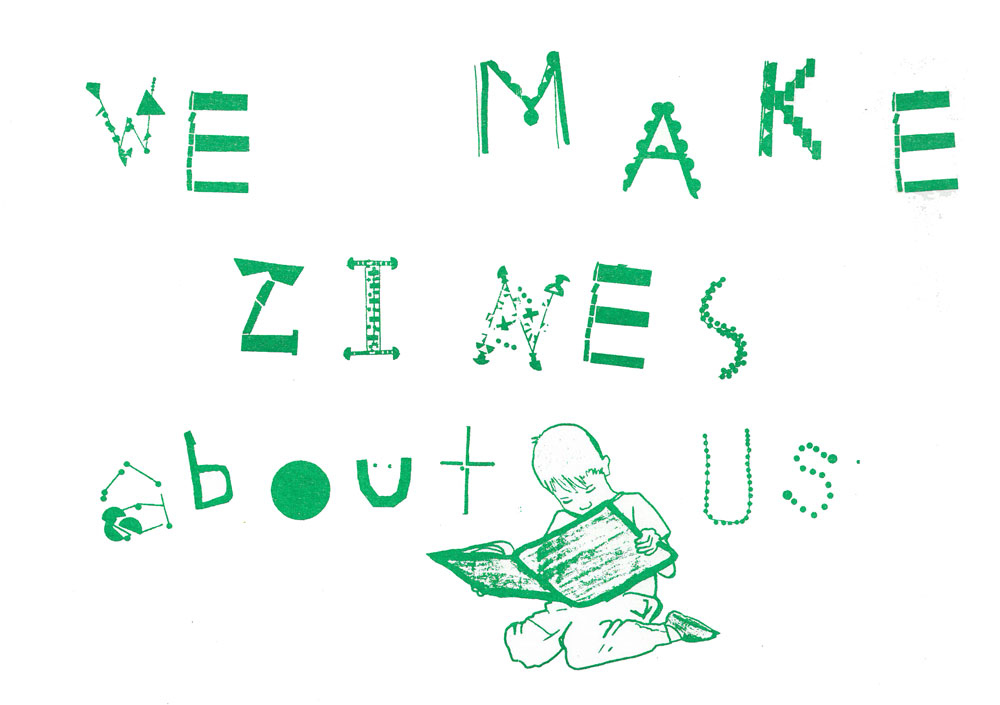 Following the workshop the 66 characters developed were digitised and combined into a single A3 resource. This collage resource sheet is designed to support children to write and share their own stories and develop their own publications using the SLG's risograph printing press, the Big Family Press. The ambition for the alphabet, as with the growing library of illustrated and designed resources, is to develop an archive of materials for children to use in collage-based workshops, without the need to draw from popular newspapers or magazines (which typically do not reflect the lived experiences of children in south London). The alphabet will complement existing and forthcoming Big Family Press resources, which are used in drop-in afternoon workshops at the SLG on the first Saturday of every month.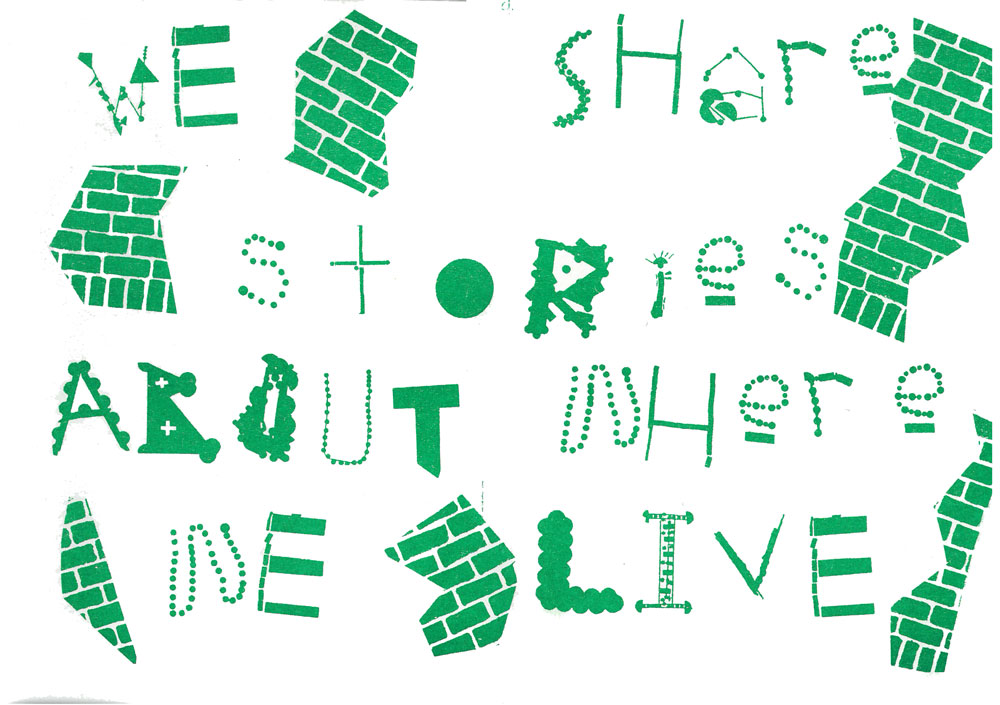 The alphabet and all other artist-designed resources (at time of writing: Emily Rand, Jacob V Joyce, Rhiannon Hunter, Sofia Niazi and Shy Bairns) can be freely downloaded from the TES website, in addition to a simple eight panel zine template developed with artist collective OOMK. OOMK initiated the Big Family Press whilst in residence at Oliver Goldsmith Primary School from 2017-18, you can read more about OOMK's commission here.
We hope that you download and use these resources at home or at school. Everyone is welcome to join us at a Big Family Press Saturday session to make a publication in person, bring one you've made at home, or to learn how to use the risograph printing press first-hand.
The next drop-in Big Family Press session will take place at the SLG Fire Station on Saturday 2 February 2019. All sessions are inclusive, free and drop-in.
For more information about the Big Family Press Saturday sessions, please contact Davinia Robinson, Heritage Education Coordinator at davinia@southlondongallery.org