Inspired by Urban Tree Festival, read below a new article by writer Guy Mannes-Abbott.
This thoughtful text brings together the writer's reflections as he walked from Highshore School in Camberwell where Heather and Ivan Morison's SLG-commissioned work, Shadow Curriculum, 2013-2015, is located in the playground, to Art Block, our children's space on Sceaux Gardens estate which is currently closed but remains full of American Walnut wood with which children had been working over recent months, initiated as part of our 2019 exhibition by artist Danh Vo.
London's Urban Forest; an Art of the Ongoing
By Guy Mannes-Abbott
It's the third Urban Tree Festival in London and I've been asked to write about what it means to celebrate and make art from a tree or trees in the South London Gallery's world. I take the latter territory to have been tagged by William Blake, long-term resident of Lambeth's Hercules Road, between the dark satanic mills of endlessly churning capital at Blackfriars Bridge and trees on Peckham Rye which hosted the angels of his creative resilience.
What is a tree, though? It's an ontological question I'd like to prune into handy shape so that we can attend to the intangible qualities which enliven and expand more recognisably concrete ones. The tree as a rooted object is a marvel, of course, but it is so much more than that on multiple ecological, political, and cultural registers; smells and 'looks', rhizomatic roots and crowns, as well as an embedded commons. London is now formally classified as a continuous urban forest, which adds another dimension to its ambient realms, remembrances of things past and unlikely future hopes.
My first association is with Danh Vo's landmark survey exhibition at the SLG in September 2019, and the related show at Marian Goodman Gallery. Common to both was the timber from a plantation of Black Walnut trees gifted to Vo by Craig McNamara, son of Robert the gung-ho Defence Secretary during the Vietnam War. When Vo acquired some of the latter's effects to work with, Craig made an approach which grew into one of Vo's many miraculous friendships. Art critical responses to the work lingered on the woody odours in both galleries, and I remember a tangy encounter with a room dressed in walnut to display a collection of ambiguous photographs of Vietnamese men and boys.
Smell is a great evoker, not least of memories entangled in Vo's highly collaborative assemblages. He stirs rather than constrains memories, which are personal, political, historical as well as ongoing in the case of the stench of coloniality. I'm stirred to recall a thirty-year-old encounter with a stump of basalt planted next to a tree on the approach to the DIA Foundation on 22nd Street, Manhattan, which extended Joseph Beuys's 7000 Eichen/Oak Trees project into 1988 and 1996. The basalt 'certified' the tree as a work while the project began with 7000 exchangeable 'tokens' installed in Kassel for documenta7 (1982 ) where Beuys also planted the first of these trees.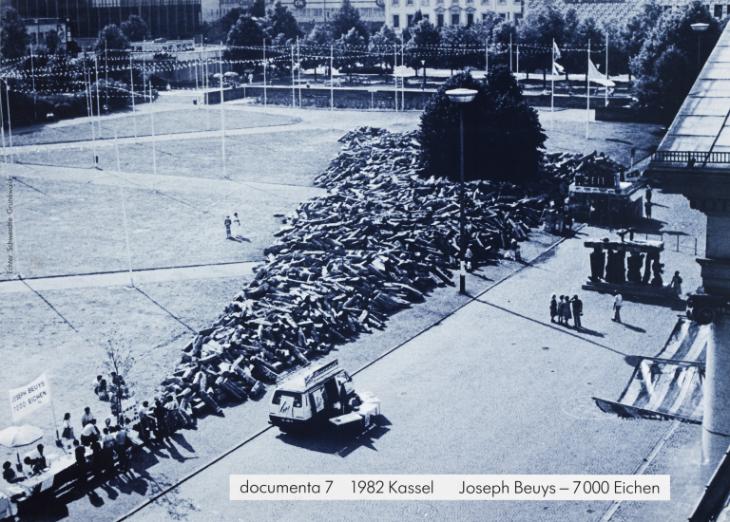 7000 Eichen/Oak Trees is a modestly scaled forest but a significant work which captures many intangible qualities generated by trees in their collectivity. London has approximately one tree for each of its nine million inhabitants but doesn't feel like a forest to many. However, that suggests that we know what a forest does feel like. How do we celebrate each individual tree and the more galvanising qualities of an urban forest? I think we do it by opening ourselves to a consciousness of qualities which we feel but struggle to name.
I approach the Gallery-world through a newly redistributed forest which is a legacy of the Heygate Estate at the Elephant and Castle. When some 500 trees were threatened by a grid of new roads with 'retail-clad podia' during a notorious 'regeneration', myself and others valued the trees for their 'public welfare' values, 'tangible and intangible benefits' identified using a Forestry Commission mechanism. An imperfect but in this case radical tool which captured the commons value of the canopy, forcing developers to redraw their plans around the core of the forest and replace each one destroyed with four or five others in a then-unprecedented concession. The thousand resulting trees link from the River Thames to Burgess Park and out west to Kennington Common, with outliers reaching Peckham Road.
The expanded Heygate forest reaches to nearby John Ruskin Road and the heart of the Brandon Estate. Its redistributed commons enliven barren corners, connect canopy and roots systems, add biodiverse resilience as well as visual pleasures. It's peculiarly appropriate that Kennington Common is lined with a significant number of these hard-fought-for trees. The Heygate has little of the scale of battles for Epping and Hainault Forests but engaged the same cultural, political and ecological values.
I approach one of the projects in the Gallery's world; Heather and Ivan Morison's Shadow Curriculum, which transformed a felled Douglas Fir with carved scales before promenading it from Highshore's old school site to its new one abutting the Brandon Estate off Camberwell New Road, where it stands starkly sentinel. Its hand-worked scales are visible from Farmers Road and surely dwell in the children's memory. However, the living trees in the forested interior of the Brandon Estate offer it fierce competition while enlivening a walk to weigh its memorial powers.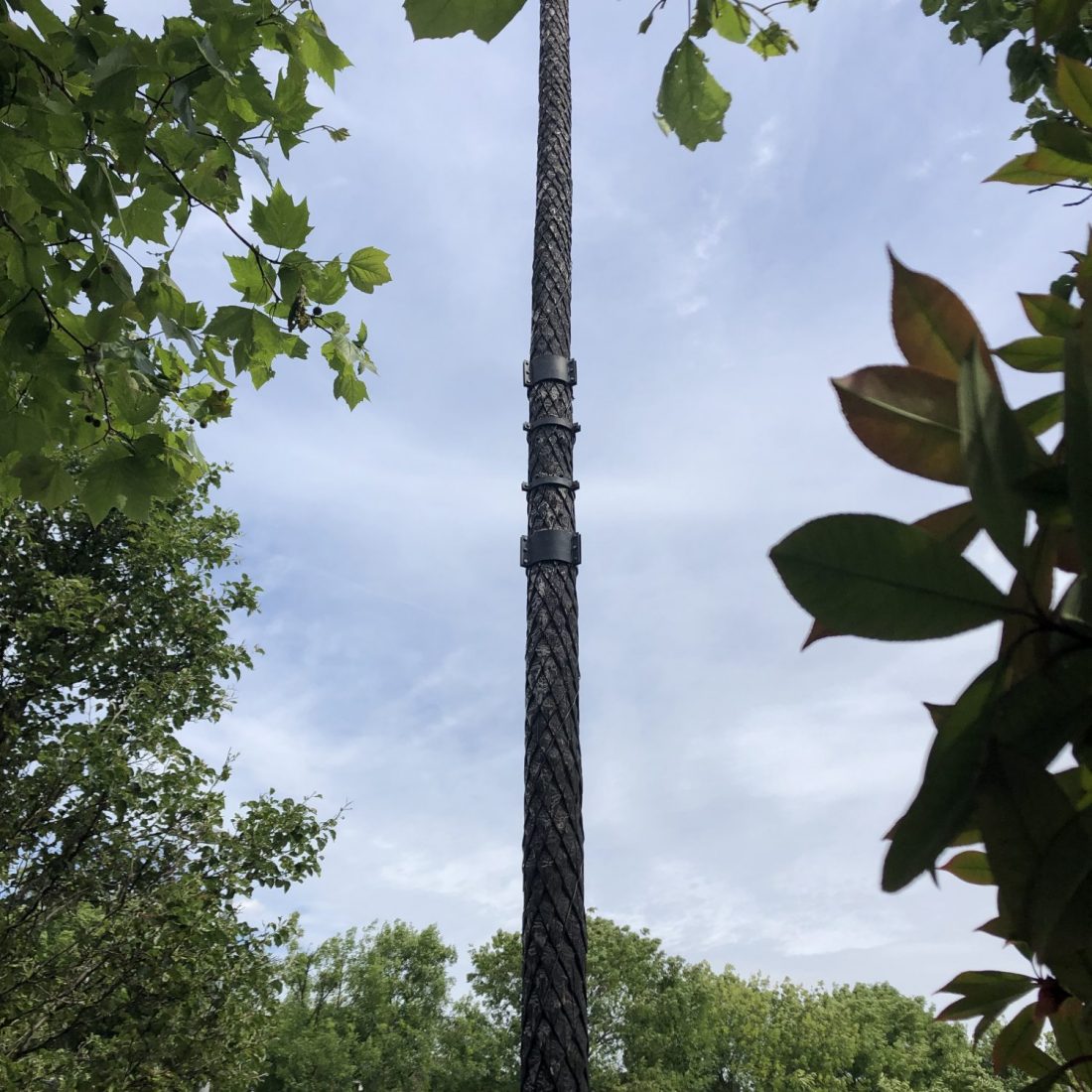 I return towards Peckham Road and residues of Danh Vo's Black Walnut timber in the SLG's children's Art Block on the Sceaux Gardens Estate 'behind' the gallery, all part of the Sceaux Gardens Conservation Area. I'm conscious, as I approach, of Southwark's 35 existing Black Walnut trees, including one on Camberwell Green, but especially a handful in these gardens among the grand pollarded trees which shaped the estate's development in the 1950s. The Black Walnut is a North American species, a plantation of which was grown to supply gun barrels when Craig McNamara bought his farm. Its husks are also ground down to clean jet engines, or used in dynamite.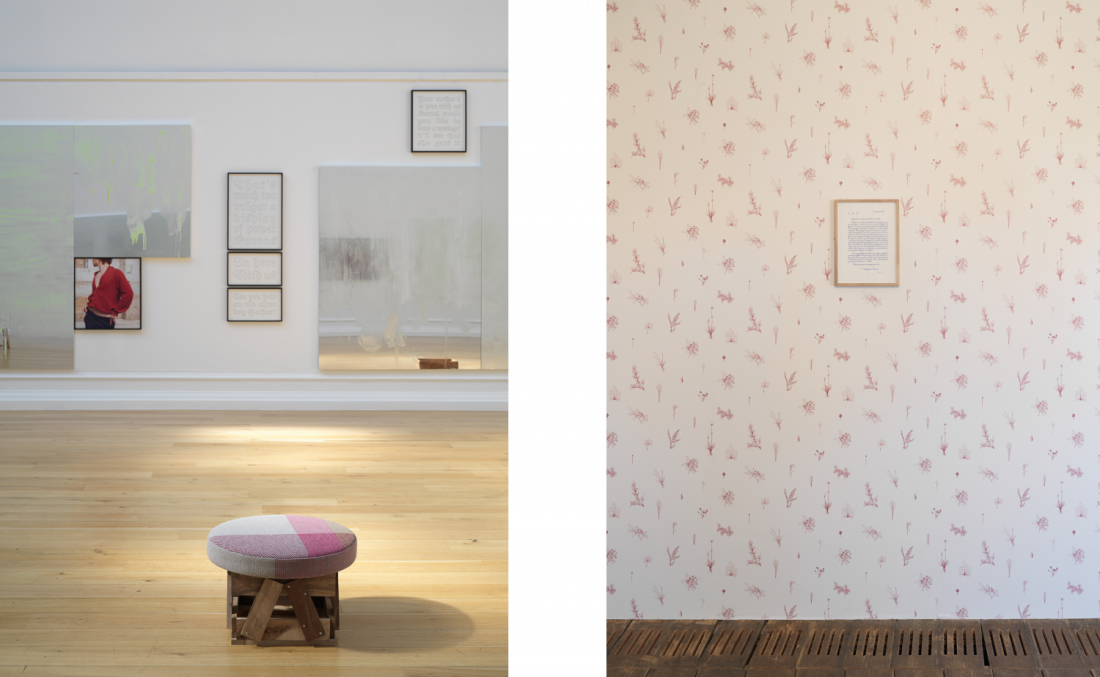 Vo's work has been described as Orientalist but I think it's more entangled and entangling than that. I think of Heidegger's description of the River Ister as a homely site and a journeying out, which reminds me in turn of Harry Thorne's description of the way that works in Vo's untitled exhibition 'accrue meaning that will one day transfer to another. Collaboration, unnoticed, endlessly.' This is exactly how London's urban forest works.
Cameron Rowland concretises another intangible in his ICA show: 3 & 4 Will. IV c. 73. He discovered that the mahogany handrail and grand gallery doors were 'felled and milled by slaves in Jamaica, Barbados, and Honduras'. This mahogany is 'one of the few commodities of the triangular trade that continues to generate value for those who currently own it.' Rowland persuaded the ICA to sign an encumbrance mortgage which diminishes the Crown Estate's asset-value while the mahogany remains in place. It's a work of the utmost precision, a reminder that slavery is ongoing, the world it made unrepaired.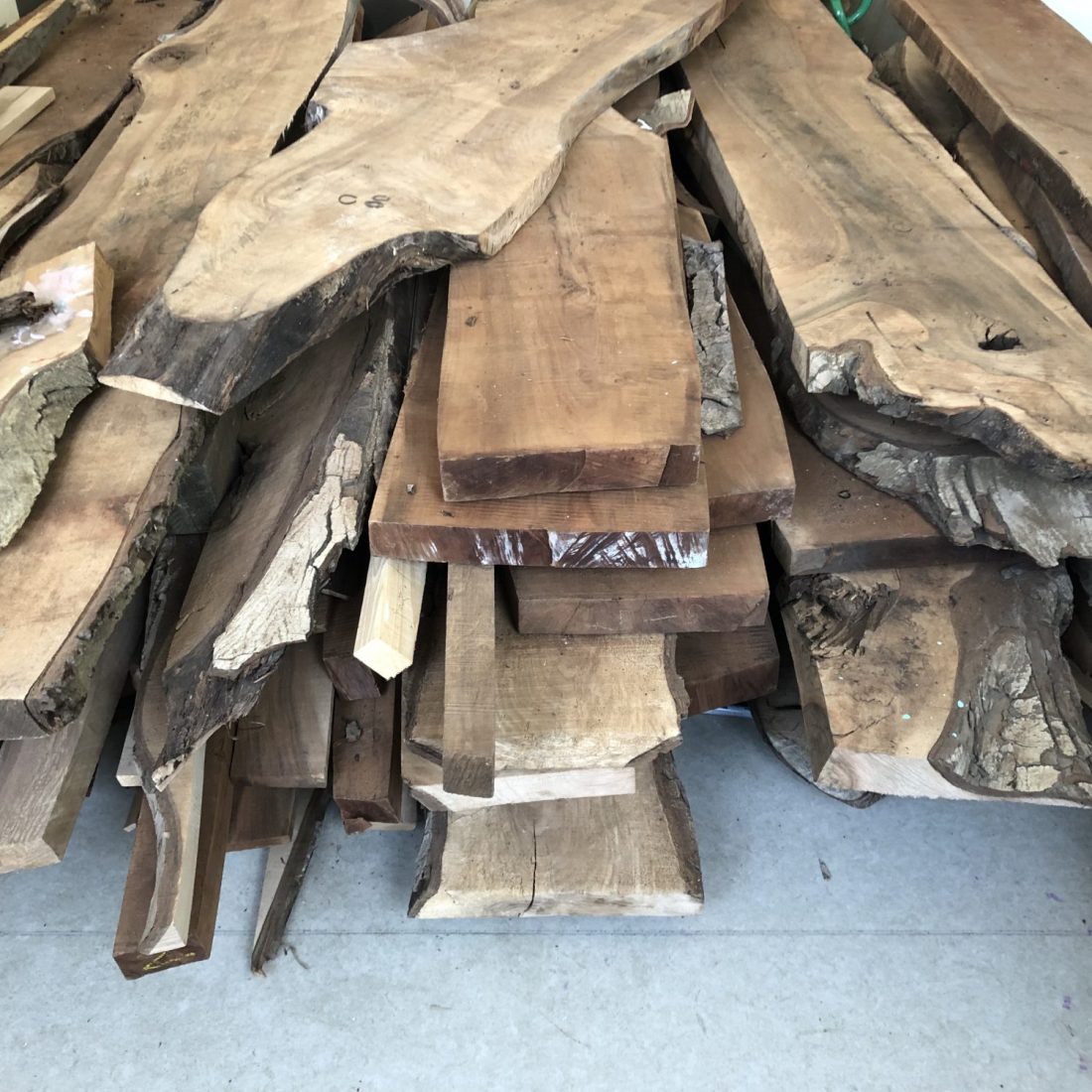 Arriving at the SLG, I've reached Art Block where the store of Black Walnut has been left for further projects with the children of the estate. The smell hits me, conjuring frames and furniture from untitled; an artful ongoingness continuous with the urban forest and concentrated in individual Black Walnut trees in the immediate neighbourhood. A reminder that there are millions of occasions to celebrate London's urban forest, but millions more needed for human life to continue on this precarious flood plain we call home.
Guy Mannes-Abbott is a London-based author whose work often performs in visual art contexts, including his highly acclaimed In Ramallah, Running (London, 2012), contributions to e-flux journal's Supercommunity for Venice Biennale 2015 (Supercommunity, London/NYC, 2017) and Witte de With's End Note(s) (Rotterdam/Hong Kong, 2015). He has collaborated with Bombay artists CAMP on The Country of the Blind, and Other Stories, a film for Folkestone Triennial 2011 and taught theory at the AA School of Architecture in London. Recent talks include Any Place for a Non-Violent Image, (Graz, Austria, 2018), Labouring To Port, Royal College of Art, (London, 2018), and Gertrude and Alice (Work & Play), Architectural Association, (London, 2016). Recent essays include 'Utopian Dust Versus Perfumed Amplification in Future Imperfect' (Berlin 2017), 'Mud as Clear' in WdW Review Vol.1 (Rotterdam, 2017), 'The Art of Emily Jacir' in Archival Dissonance (London, 2015), a short story in Drone Fiction (Dubai, 2013) and an Introduction to Mourid Barghouti's Midnight and Other Poems (London, 2008). His critical journalism has appeared in The Independent, Guardian, New Statesman, Architectural Review, Bidoun and Third Text. He is a core member of the Gulf Labour Coalition.