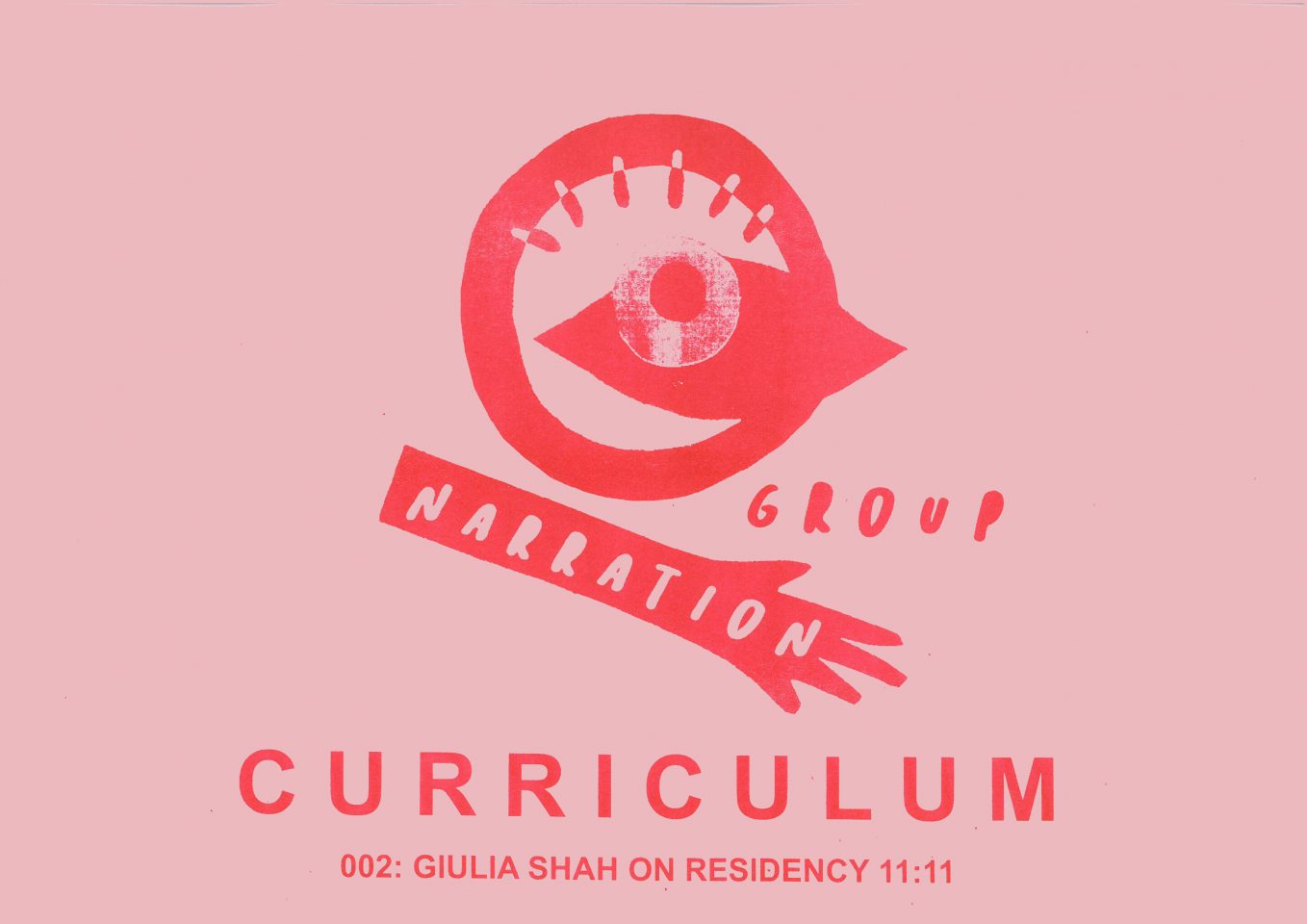 Giulia Shah, artist and founder of Residency 11:11, joins Narration Group co-convener Davinia-Ann Robinson in conversation.
Giulia discusses her site-specific research residency, which supports non-London-based emerging artists. Residency 11:11 prioritises artists who have diverse social, economical and political experiences and face difficulties accessing London's cultural landscape.
The discussion questions how knowledge can be generated outside of traditional educational and cultural institutions and how this approach has shaped Residency 11:11.
ABOUT
This event is part of CURRICULUM, an evolving live programme and display by Narration Group, exploring ideas of collective practice.
The event will be audio-recorded and documented live by London-based Illustrator Olivia Twist. The transcribed conversation and accompanying illustration will be published in the CURRICULUM display and collated in a new publication, CURRICULUM FOR COLLECTIVE PRACTICE.
Giulia Shah is an artist and currently works as part of duo Abel Shah, in collaboration with Alexandra Bell. Residency 11:11 is hosted at their home in Hampstead. Working collaboratively, Abel Shah's work investigates the relationship between object and image, the representation of 'things' in a virtual and physical world and structures of value.
ACCESS
Ear plugs, ear defenders, magnifying glasses and wheelchairs are all available.
Captioning and subtitles are not available at this event.
The room will be busy.
For more information on access at the SLG please read here.