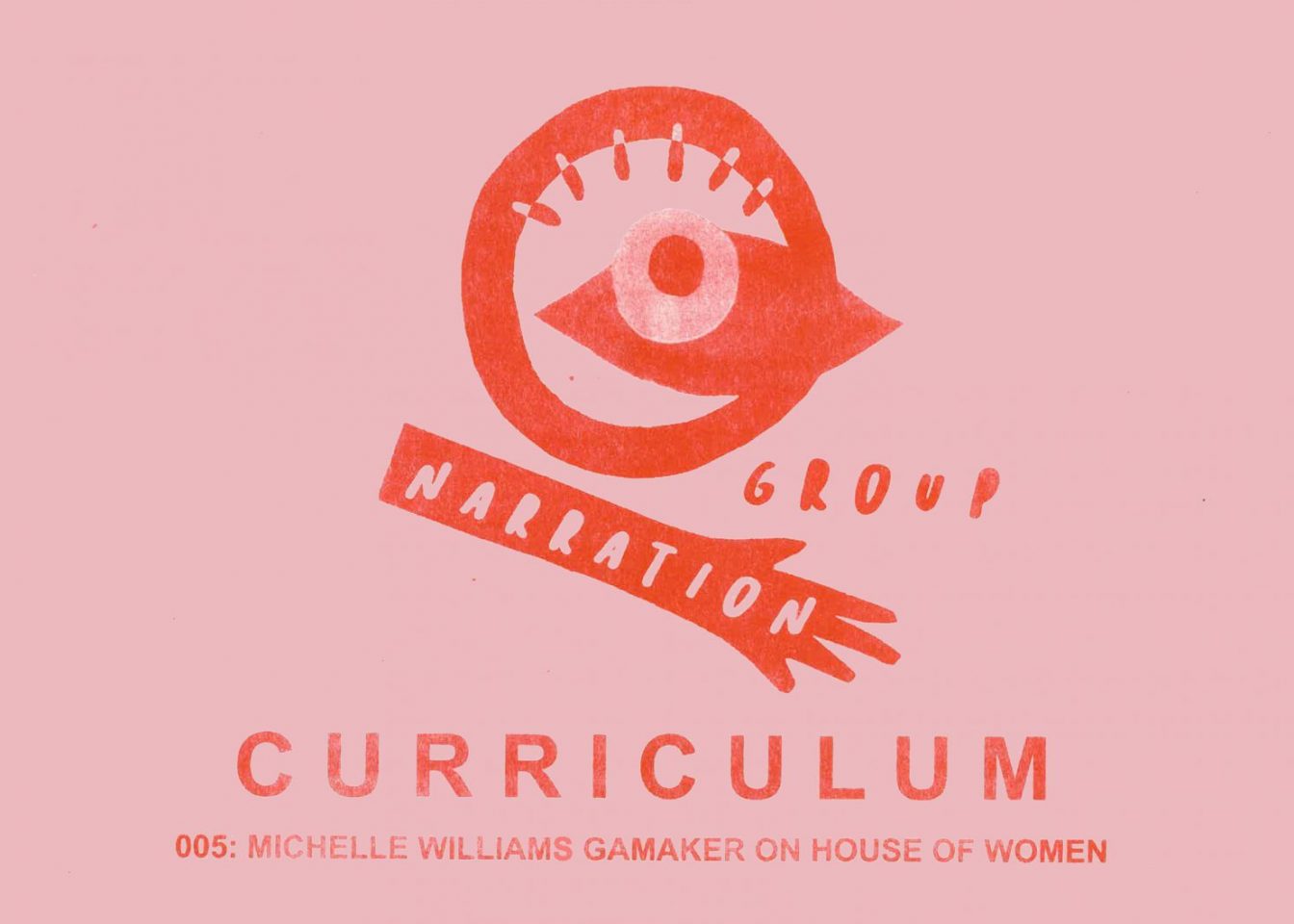 Join Michelle Williams Gamaker for a screening of her short film House Of Women (2017), followed by an in-conversation with Narration Group co-convenor Ufuoma Essi.
The film reimagines the role of Indian dancer, beggar and maid Kanchi from Michael Powell and Emeric Pressburger's film Black Narcissus (1947) through interviews with first generation Indian ex-pats living in the UK and British Asian women and non-binary people. Michelle describes these interviews as 'fictional activism', which she uses to examine the eroticising and exoticising of bodies of colour in 20th century film production.
ABOUT THE TALK
The event will be audio-recorded and documented live by London-based Illustrator Olivia Twist. The transcribed conversation and accompanying illustration will be published in the CURRICULUM display and collated in a new publication, CURRICULUM FOR COLLECTIVE PRACTICE.
This event is part of CURRICULUM, an evolving live programme and display by Narration Group, exploring ideas of collective practice.
ABOUT THE ARTIST
Michelle Williams Gamaker is a moving image and performance artist based in London. Her work explores the fiction-making machine of 20th century British and Hollywood studio films by restaging sequences to reveal cinematic construction and recasting characters to propose alternative endings that counter their often doom-laden plight. Williams Gamaker's key focus is the development of 'fictional activism': the restoration of marginalised brown characters as central figures, who return in her works as vocal brown protagonists challenging the fictional injustices to which they have been historically consigned.
ACCESS
There is an introduction and welcome from 2–2.15pm, a recorded lecture between 2.15pm–3.15pm and Q&A and informal conversation from 3.15pm–4pm.
Seating is available in the room.
Ear plugs, ear defenders, magnifying glasses and wheelchairs are all available.
The room may be busy.
For more information on access at the SLG please click here.