Art Block, the SLG's free space on Sceaux Gardens Estate for local children and families to make things, be creative and play, is open!
Over the past year, due to government restrictions, the SLG has found new ways to deliver fun and creative projects with and for local residents.
To celebrate Art Block's reopening, we wanted to highlight five fantastic projects that have taken place during that time – and give you a sneak peak of a new Open Plan project coming very soon…
1. Rumpus Room: Playing for the Future
Rumpus Room is an artist-led organisation and studio based in Govanhill, Glasgow, Scotland, dedicated to collaborative art-making and social action with children, young people and families. They were commissioned to redesign Art Block in spring 2020.
Following the outbreak of Covid-19, they led an online exchange in collaboration with Art Block's Art & Play team, Play Radical and Decolonize the Art World, to share experiences of art and playwork and how we can work in the future.
Visit the Playing for the Future project page to learn more about their collaboration and take a look at their newly installed Art Block commission below!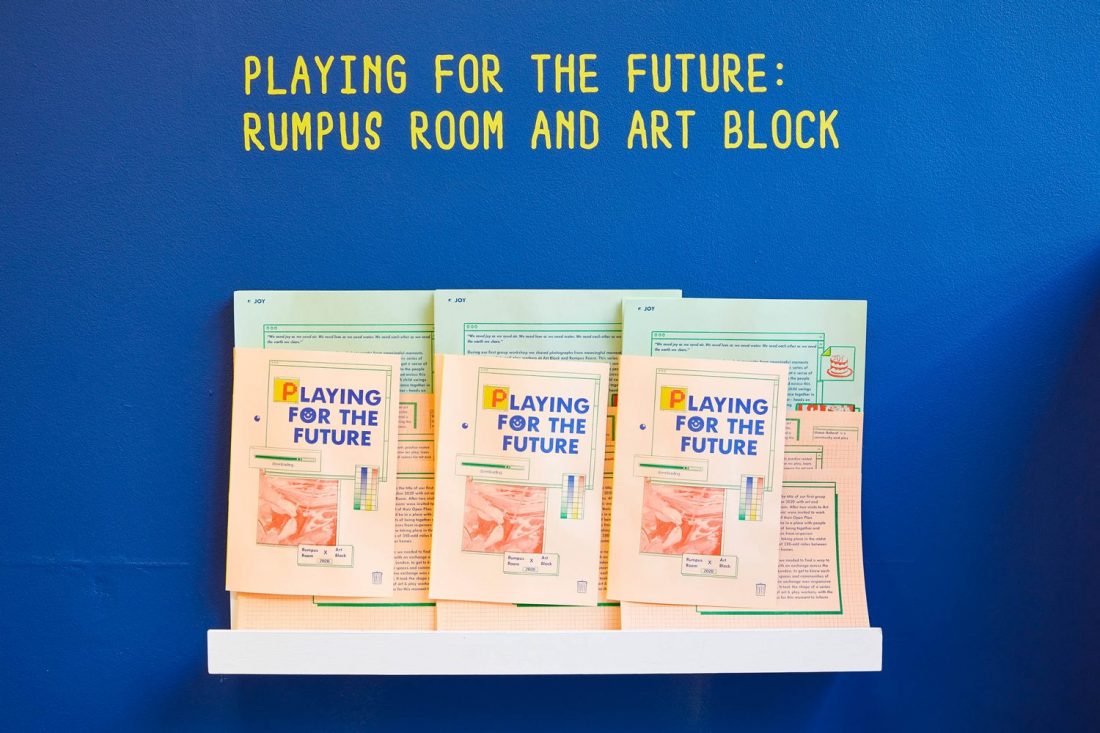 2. Bank Holiday Broadcast
During summer 2020, the South London Gallery worked with Resonance FM to create a 24-hour radio broadcast for and in collaboration with residents living on Elmington, Pelican and Sceaux Gardens estates.
Watch our film about the project here:
3. Cooking project
We've been making some delicious dishes with Art Block regulars via Zoom, sending out weekly recipe kits.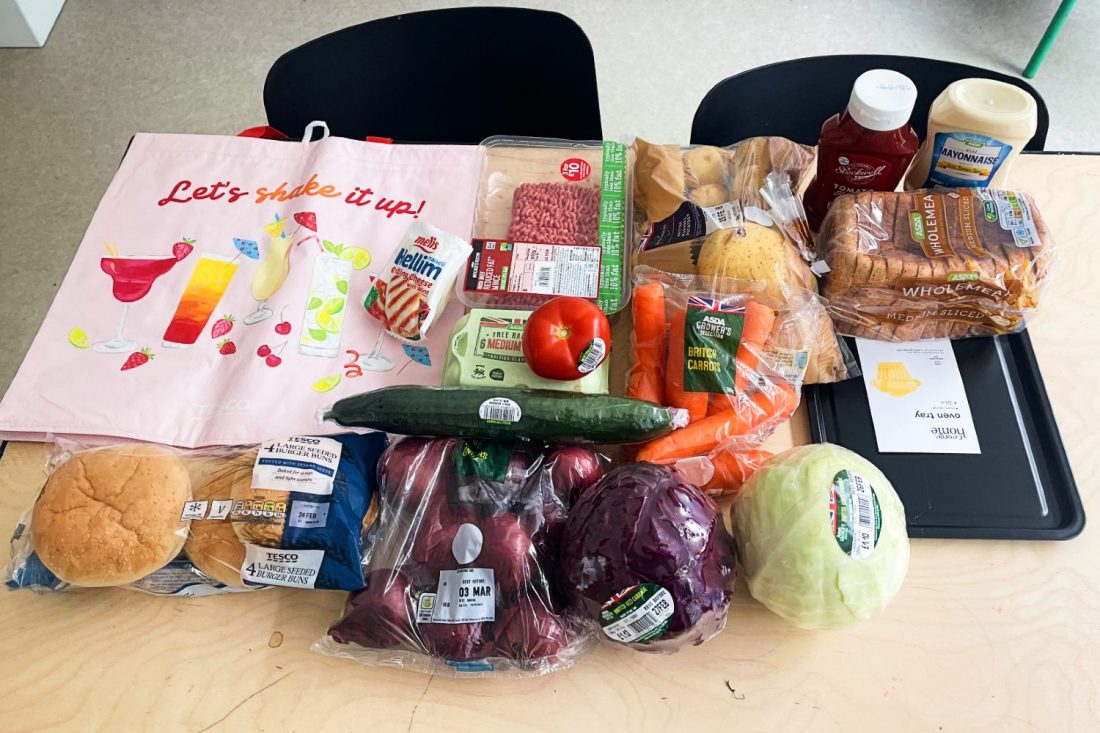 4. Mini Stories
As well as delicious ingredients for our cooking project, we've sent out 150 creative packs full of art materials and prompts for children to tell their stories.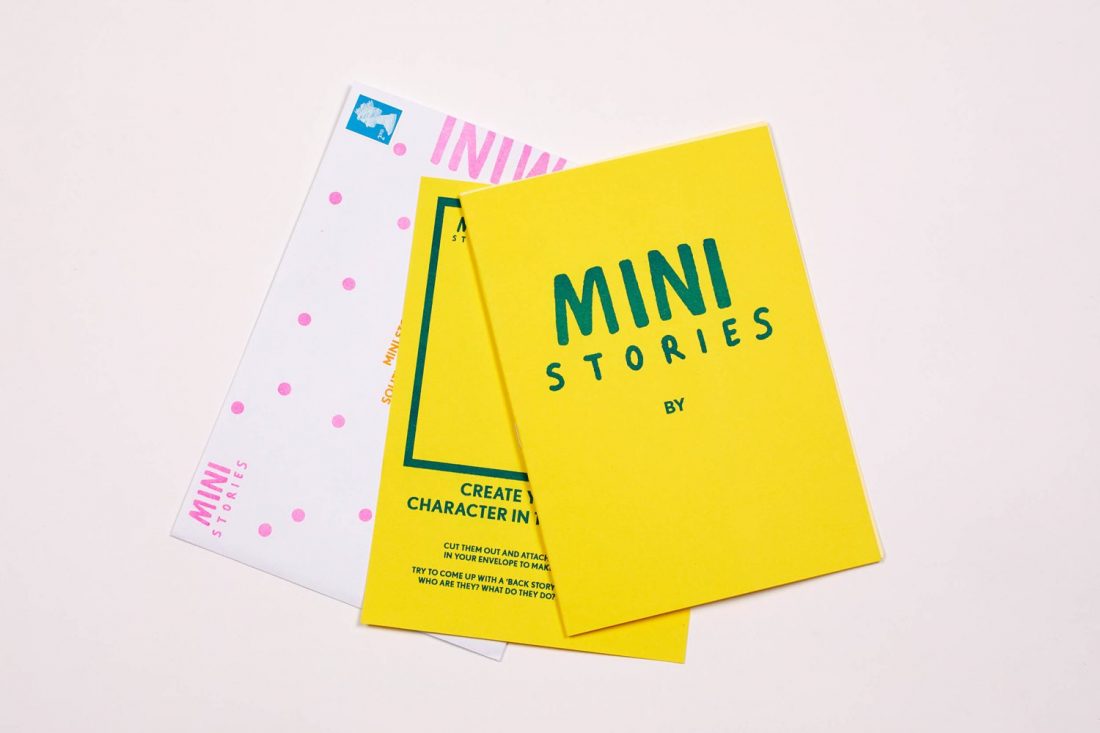 5. Coming soon: Céline Condorelli's playground
Artist Céline Condorelli has designed a new playground for Elmington Estate, featuring carousels, climbing structures and coloured surfaces.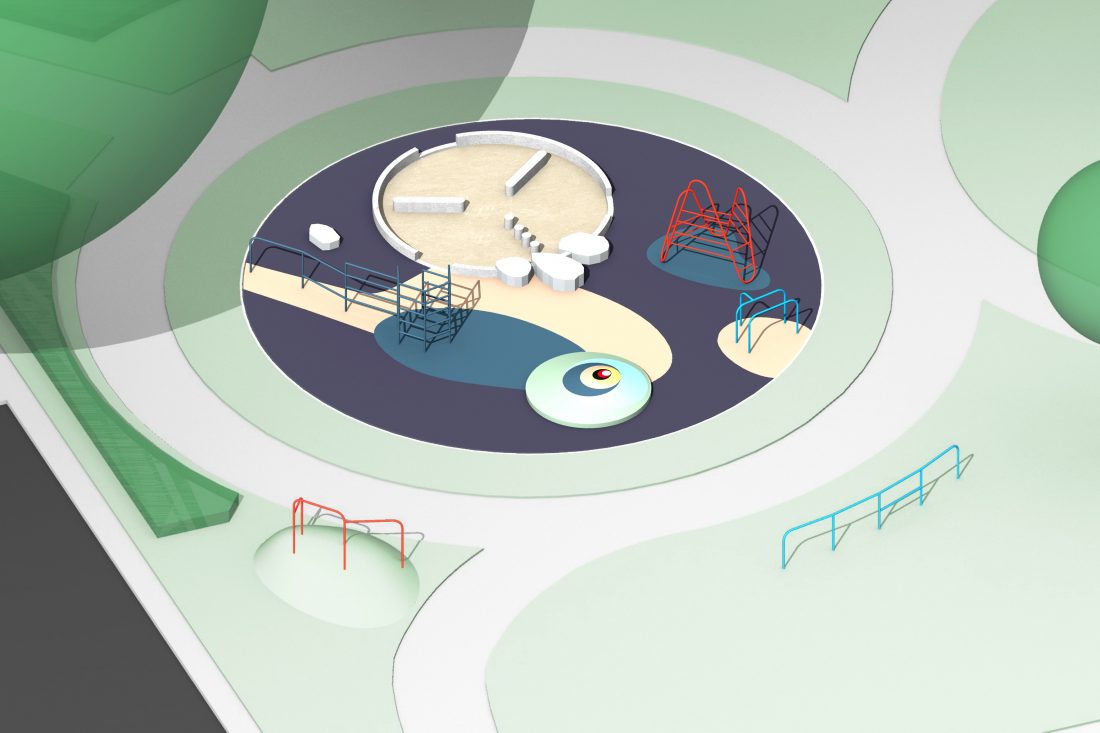 About
Open Plan is a long term public art and education project which invites international and British artists to create artworks with and for the SLG's close neighbours on Elmington, Pelican and Sceaux Gardens housing estates, along with a programme of events at the gallery.
Open Plan is supported by Freelands Foundation, with additional funds from Southwark Council's Youth and Play Grant Programme and other donors.